Rochester's Own Social Media Conference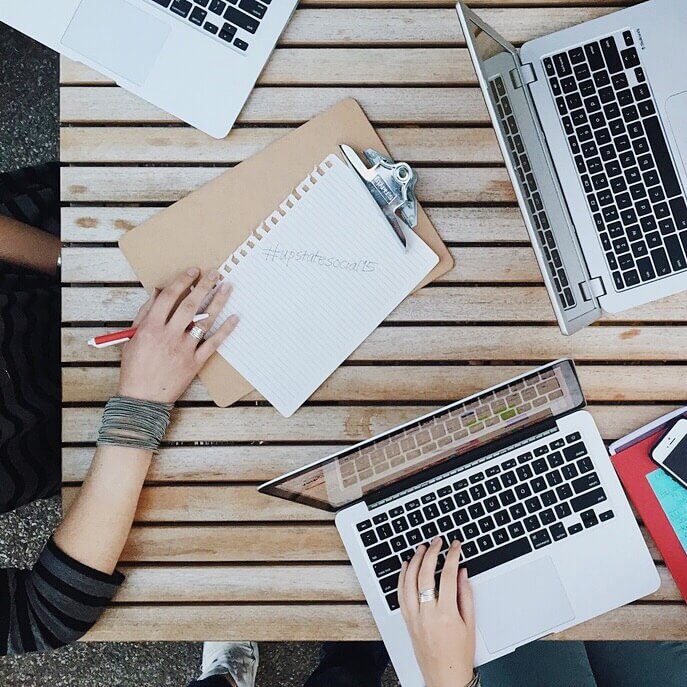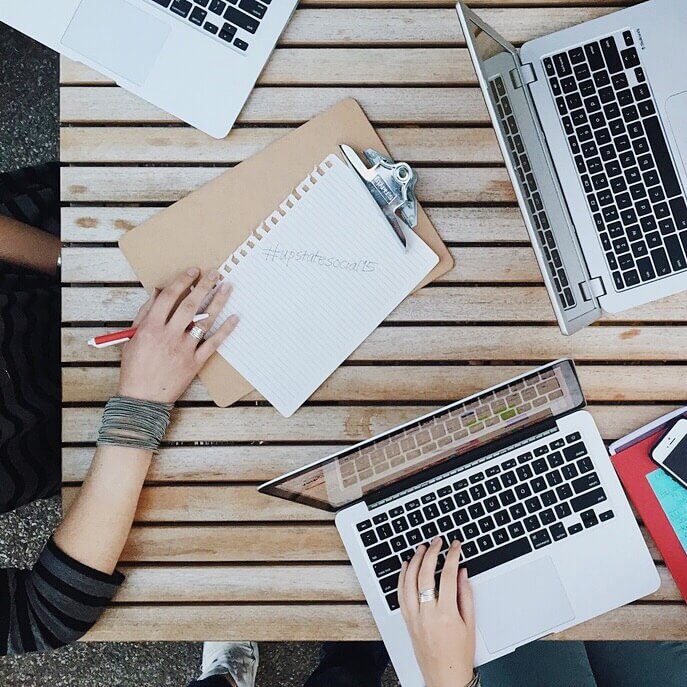 I hope this event will allow people to meet and create a relationship with others doing similar things and encourage them to stay in Rochester.
So, who are the people behind Upstate Social?
There are seven of us! Breanna Banford is the Yelp Rochester Community Director. Dan Gribbin is on the product engineering team at Brand Networks. Danielle Raymo is the owner of Rochester Brainery. Justin Dusett is a freelance graphic designer. Leah Stacy is a professor at Nazareth and co-founder of Boomtown Table. Steve Carter is a Content Planner/Strategist at Brand Networks. Sydney Bell is a fundraiser at Nazareth College. We have other bios and fun facts about the team on the Upstate Social Sessions website, too!
Why Upstate Social?
Danielle: I got the original idea from other social media marketing events I attended when I lived in NYC where all sorts of students and professionals come together to network and learn about social media. I thought it would be great to offer this portable and affordable education, like our classes at Rochester Brainery, but in a day-long event. Rochester is a hub for social media, PR, and marketing so we thought it would be a no brainer.
Leah: Danielle reached out to me to see if I was interested in working on a social media event. Danielle and I met for coffee to talk about it further and Steve just so happened to be there. It was a true meeting of the minds and from there, Upstate Social was born.
Danielle: Since the beginning, it's been important to keep the event in the downtown area. We know we'll outgrow our current venue, SOTA, at some point, but we're committed to keeping Upstate Social in the city.
Steve: For me, it's really important to have an event like Upstate Social because it brings talented people together in the city that I love.
Justin: I see so many talented people leaving the city because they think they're the only person doing what they're doing, they think there's no market for their craft. I hope this event will allow people to meet and create a relationship with others doing similar things and encourage them to stay in Rochester.
What was it like to see so many online conversations happening offline at last year's conference?
Danielle: It was interesting to meet the moderators offline. I knew one of the moderators, Christine, from social, but it was awesome to meet her in person.
Leah: It was crazy to hear people say "I know you from social media" to one another and neither of them getting weirded out. I'm glad we were able to create the type of environment where social media relationships could grow offline.
Steve: It's always interesting to see the person on the other side of the profile when you have only met the person virtually. While most of the time it's a positive experience, it can sometimes be disappointing.
Leah: One of the best moments was looking out at the crowd and realizing that everyone was on their phones, which was a good thing because they were sharing and connecting on social!
What goes into planning an event like this in Rochester?
Danielle: As far as location goes, it's about combining our vision and goals with the future hopes for the city: Finding a venue that is affordable, a short walk from a nearby hotel for those traveling from out of town, somewhere that can be accessed easily by public transportation for students and residents who don't have access to a car, somewhere with free parking for those who are driving, somewhere that is in an area with a lot of restaurants that attendees can enjoy during the lunch hour and after the conference- all of those we try to keep in mind.
Steve: A lot of planning involved figuring out which pieces came first. In some cases, it was the speakers first, while others were sponsors first. Once we got going though, the dominos started falling and things fell into place.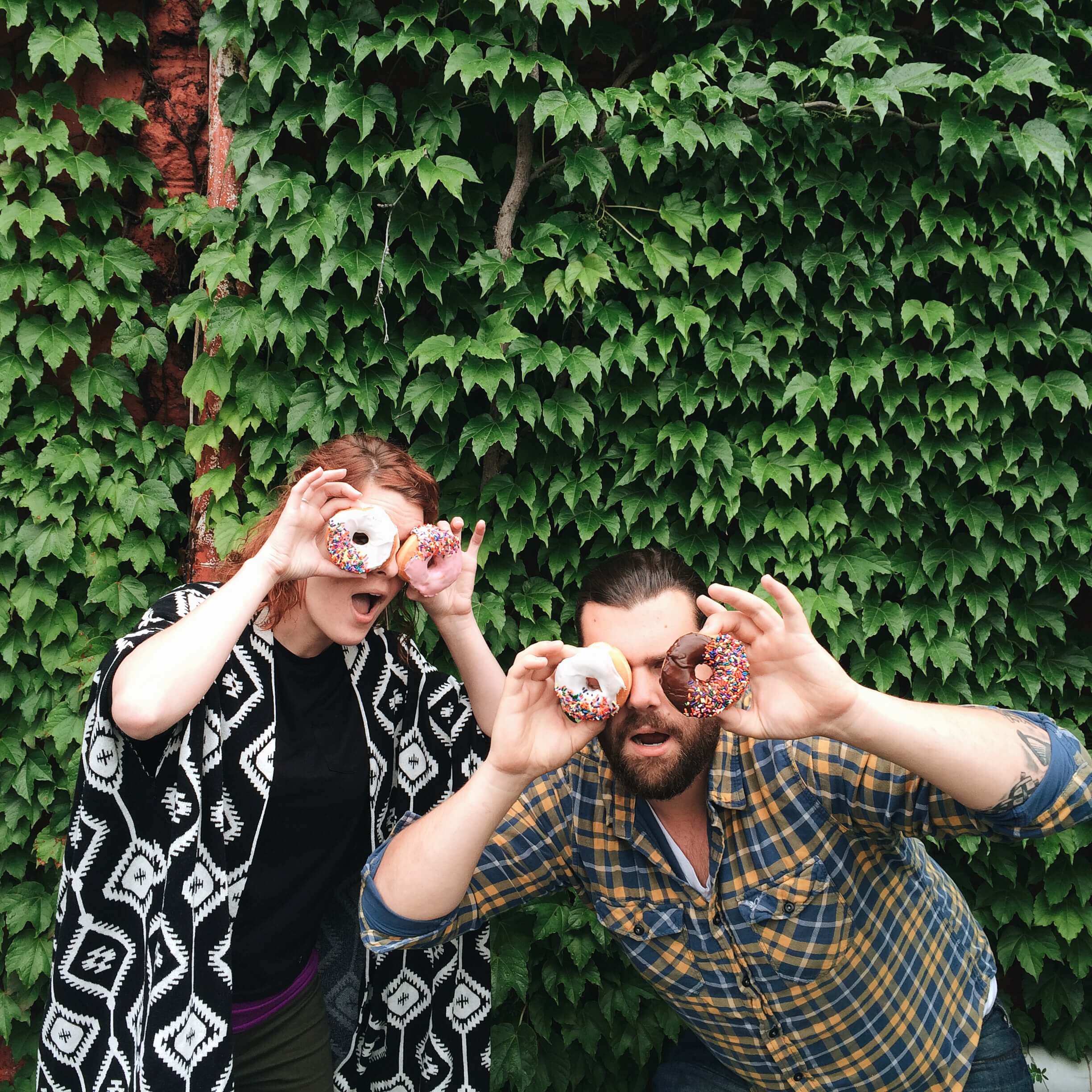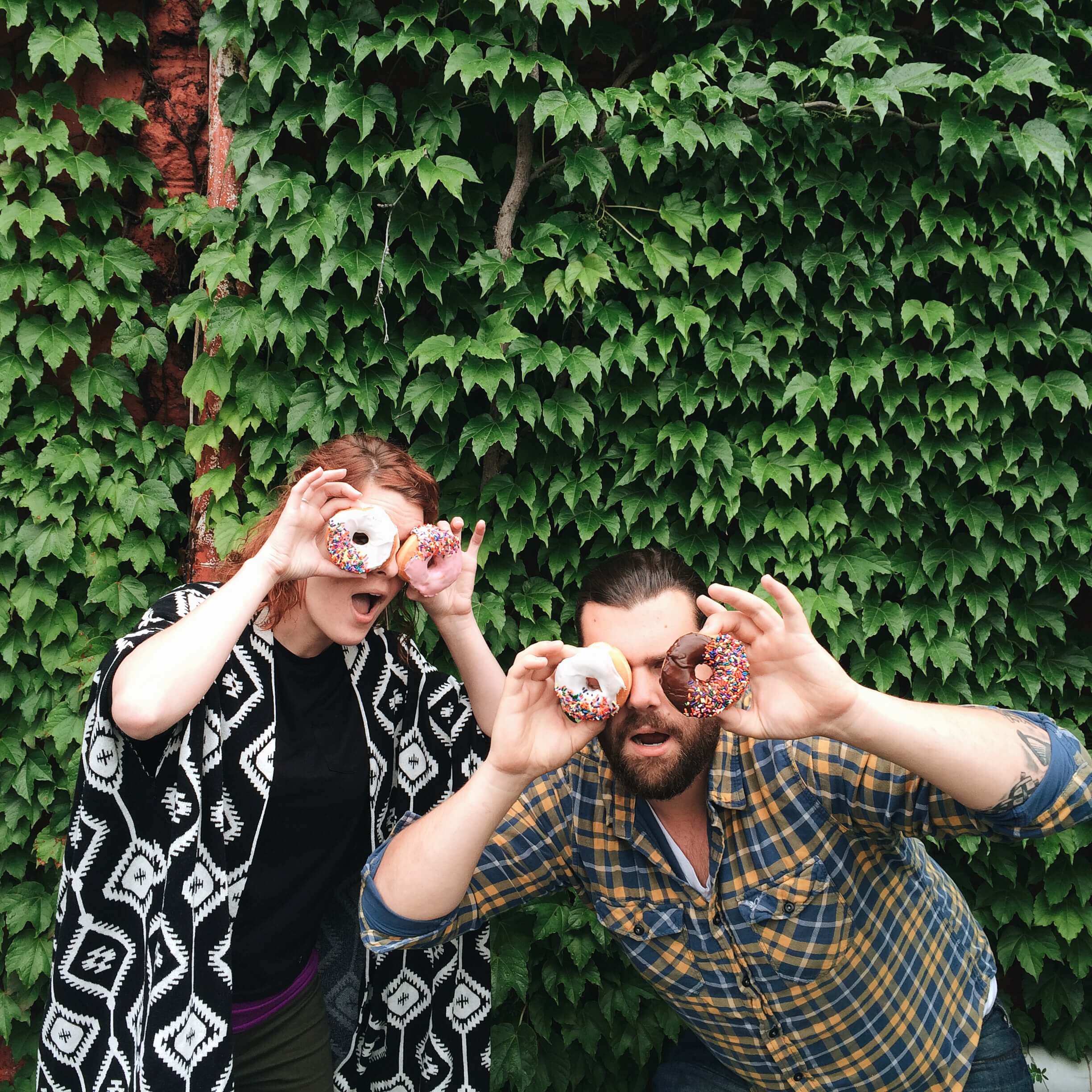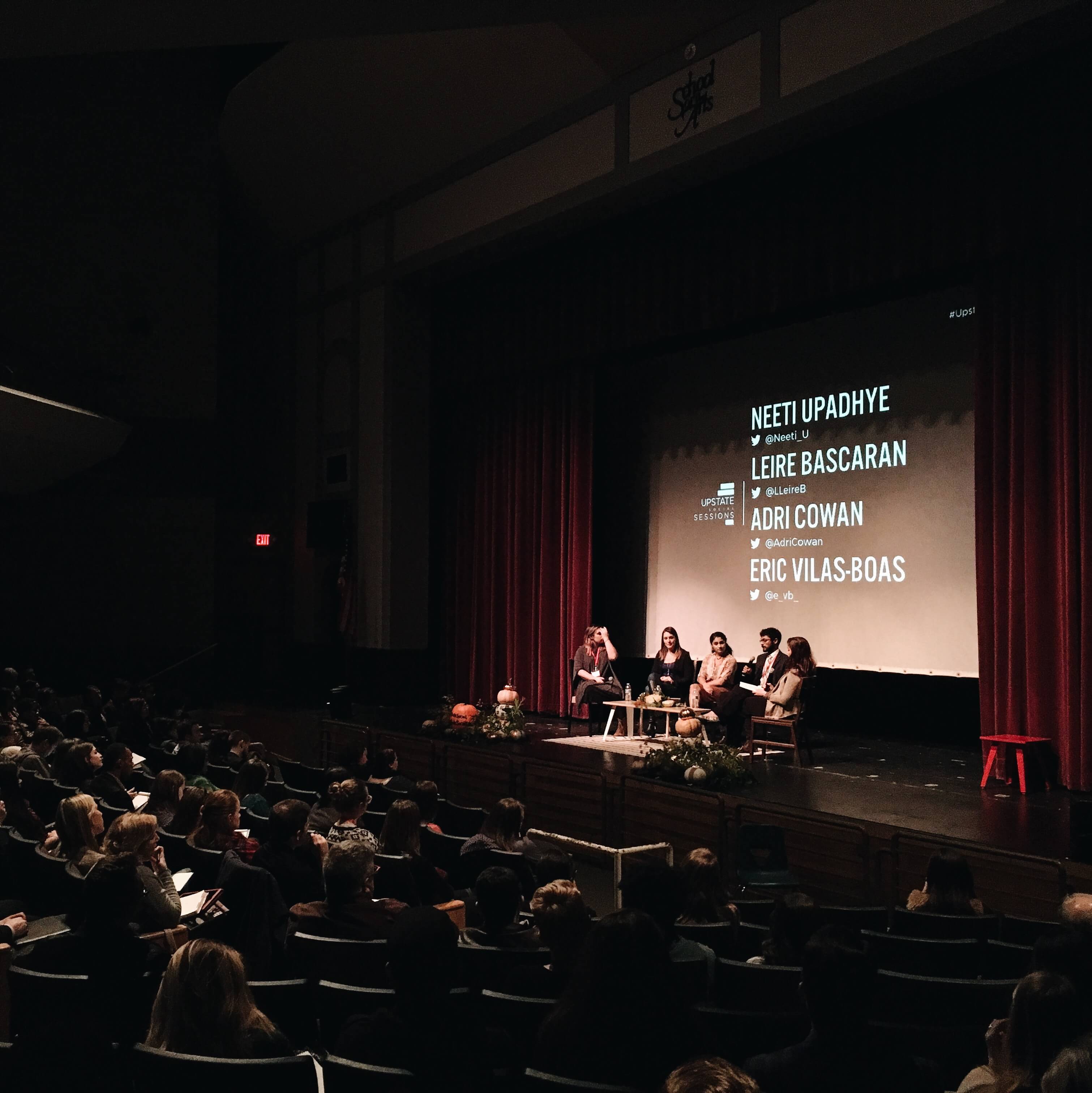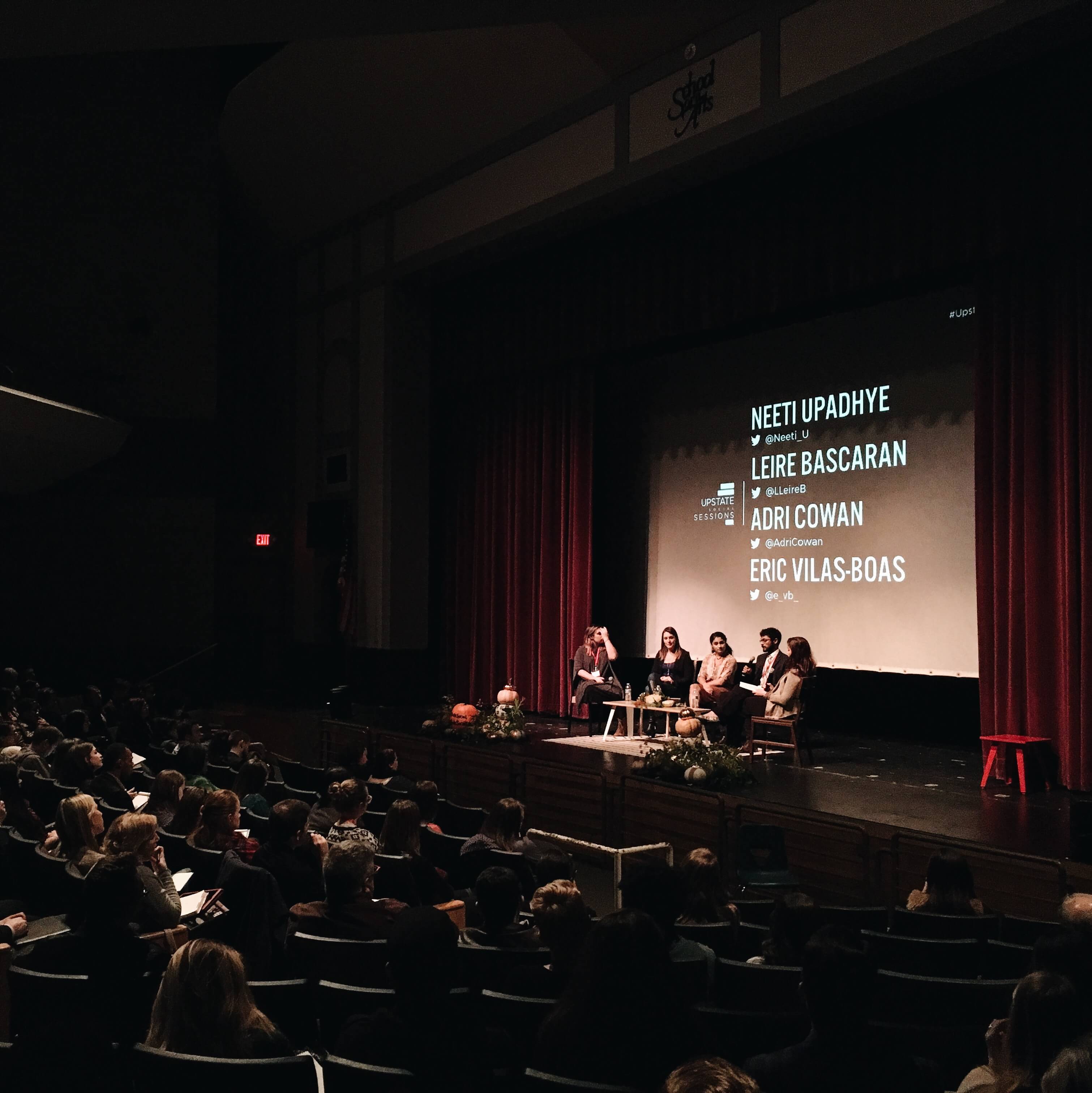 Get involved and opportunities will come from the connections you build.
What impact/benefits do you hope Upstate Social will have on the Rochester community?
Danielle: Short-term, we hope Upstate will bring an influx of people to the city from not just the Rochester area but also Buffalo, Syracuse! We also hope that it will benefit the personal and professional lives of creative professionals. Long-term, we hope to have people travel from all over the country to come to this event.
Steve: It's cool to see people discovering downtown and checking out new places that they don't already know about!
Leah: The sponsorship with Yelp helped to encourage exploration of the restaurants in downtown. We partnered with them to create a list of restaurants that were within walking distance of SOTA for the lunch hour.
What do you think the big topic(s) will be at this year's conference?
Social video, including Snapchat and Instagram stories, remains a big topic that will be covered this year. We also hope to cover how to take social media skills to the next level for those in their mid-career by focusing on social media branding and content quality. Cutting through the noise, effective social tactics, and the real examples from companies will be a big part of this year's conference. More details about this year's topics can be found on our website.
What can we look forward to for this year's event?
We took the feedback from last year and added more options and choices for attendees. This includes a variety of individual speakers, panels, and workshops with the big topics on the main stage and the niche topics in the workshop setting. The night before the event, there will be a VIP event at the new Arbor Loft where attendees will be able to mingle and network with the speakers. We're also proud to bring a new scholarship for college students to attend Upstate Social! It's called the Upstate Social Good Scholarship and you can learn more on our website.
What advice would you give to people who are attending for the first time?
BRING YOUR CHARGERS & business cards
Come ready to have fun
It's a day off, not a day of work
It's not a serious conference
Let your creativity shine
What advice would you give to people who want to be involved in social/creative endeavors in the Rochester area?
Just do it!
Get involved and opportunities will come from the connections you build
Follow people you're interested in collaborating with and use social media as a tool
Upstate Social Sessions is a day to inspire and educate the community on the value of social media in our personal and professional lives. This year's social media conference takes place on Friday, October 15. Get your tickets here and check out more of the team's perspective on our Instagram.