On a Friday morning at Fuego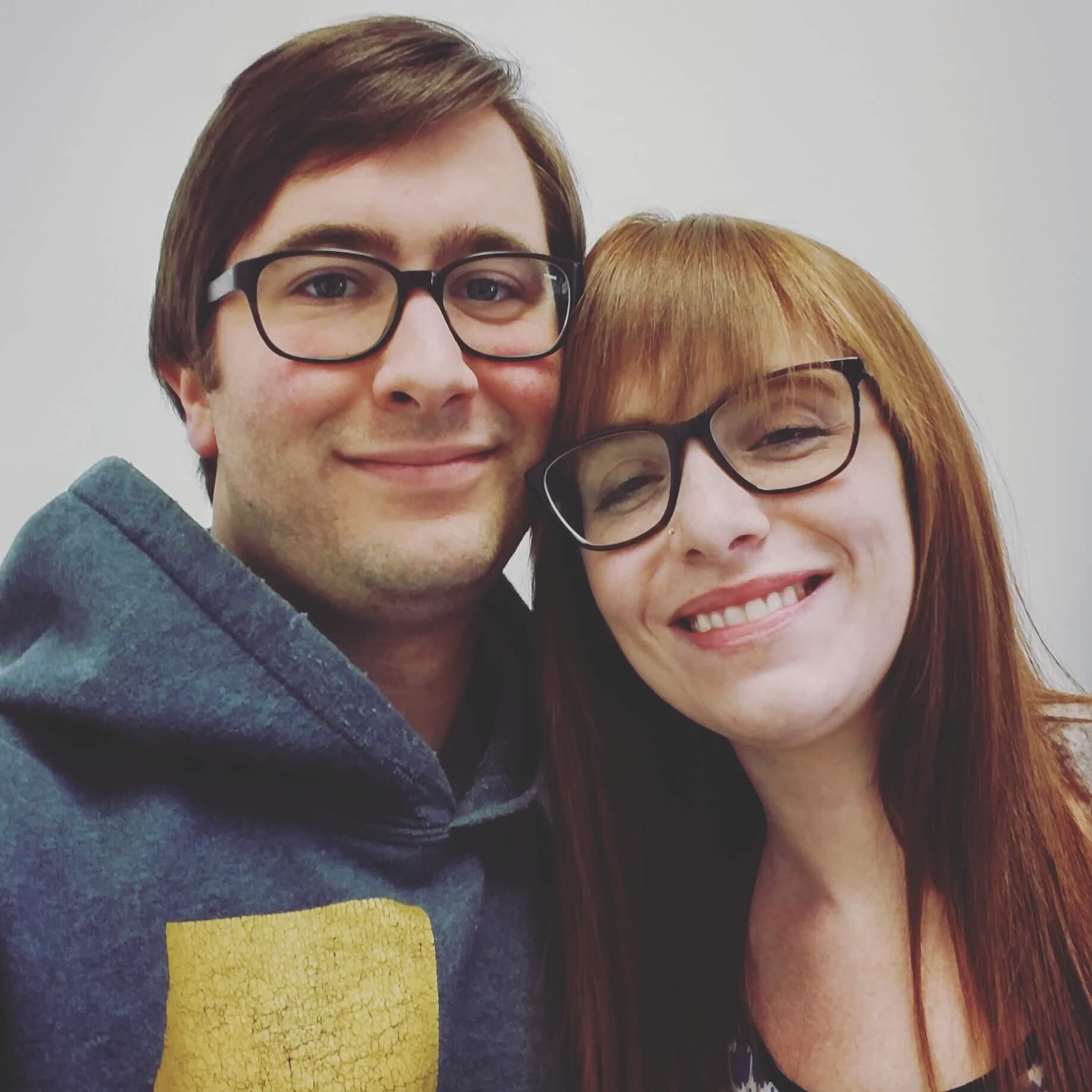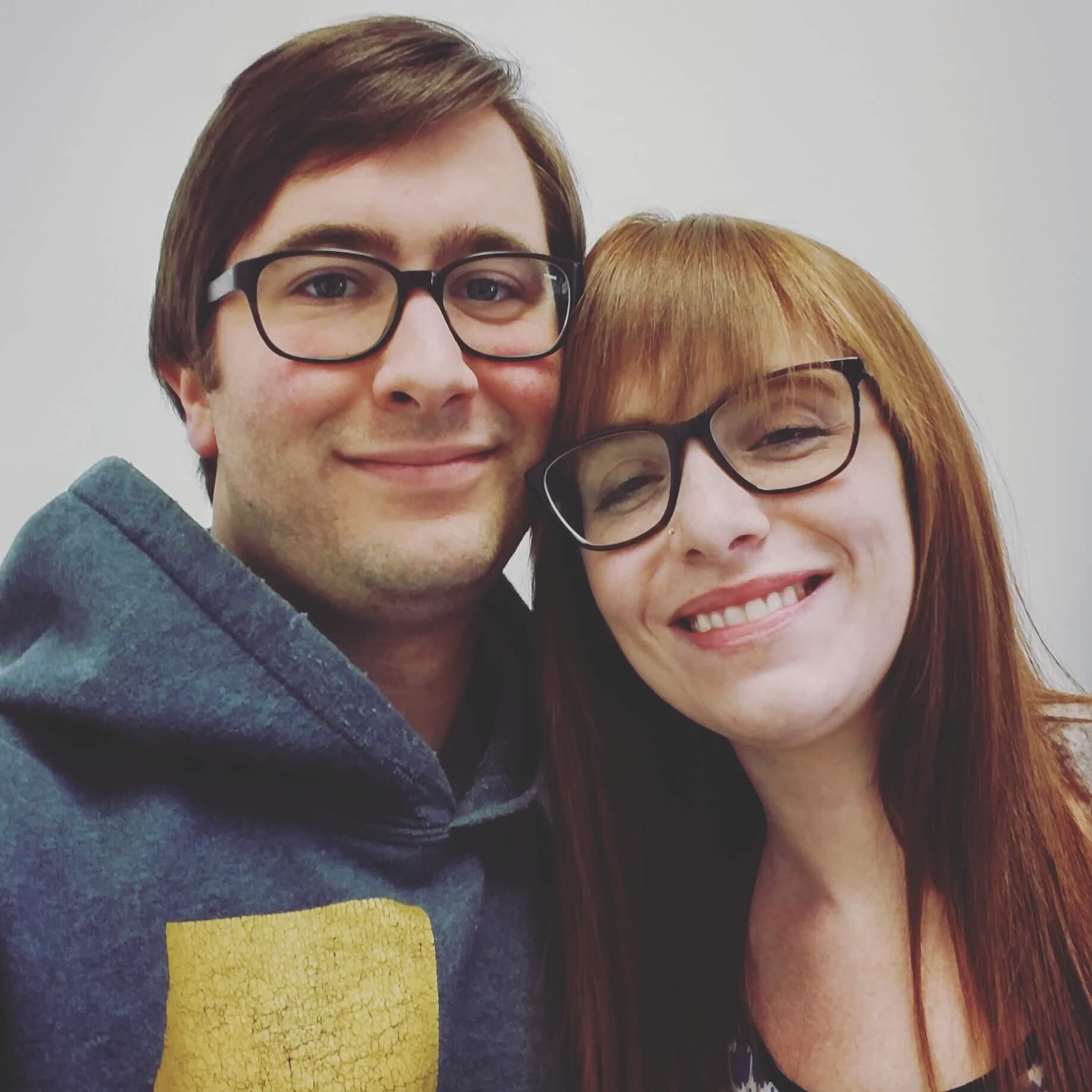 Where are you originally from? What brought you back to Rochester after some time away?
Katie: I'm from Honeoye Falls.
Marty: I'm from Greece. We met in college at MCC.
Katie: My sister was dating Marty's best friend.
Marty: Plus, our families go way back in Honeoye Falls!
Katie: So after we met, we started taking some classes together. We eventually chose to transfer to SUNY Fredonia, where I studied music and Marty studied history. After that, we transferred to Berklee College of Music in Boston where I studied songwriting and Marty studied music business.
Marty: We lived in Boston for a year and then came back—the low cost of living here really helped us launch our band. Geography used to matter more in artistic and creative pursuits, but now, we can reach every single corner of the globe right here in Rochester. Plus, Rochester has a huge arts community relative to its size!
What is your favorite part of living in Rochester?
Katie: The arts, both musical and visual.
Marty: The size. I'm a city person, but New York is too big for me. Rochester is a happy medium. There's a lot of progressive thinking here, and there's a lot do without there being too much.
Do you have any favorite/secret Rochester spots?
Katie: Turning Point Park and Braddock Bay are two of my favorites. And Mendon Ponds!
Marty: We like to be by the water. We love Honeoye Lake, Cayuga Lake, and the Ithaca area. Food-wise, we're addicted to Amato's Café, Han Noodle and Skylark Lounge.
What's the most unique or interesting event you've attended in Rochester?
We played at Love Spam twice—it was at The Yards this year and the Hungerford last year. It's just a cool, quirky event each year, kind of an alternative Valentine's Day. Sofar shows are always so cool too! We've played at two of them now, both at vintage clothing stores. Rochester is a city of hidden gems—there's so much beyond the surface, we just have to turn the stones over.
We also love any kind of multimedia shows. We're actually in the process of making a virtual reality music video at RIT which will be coming out in early May!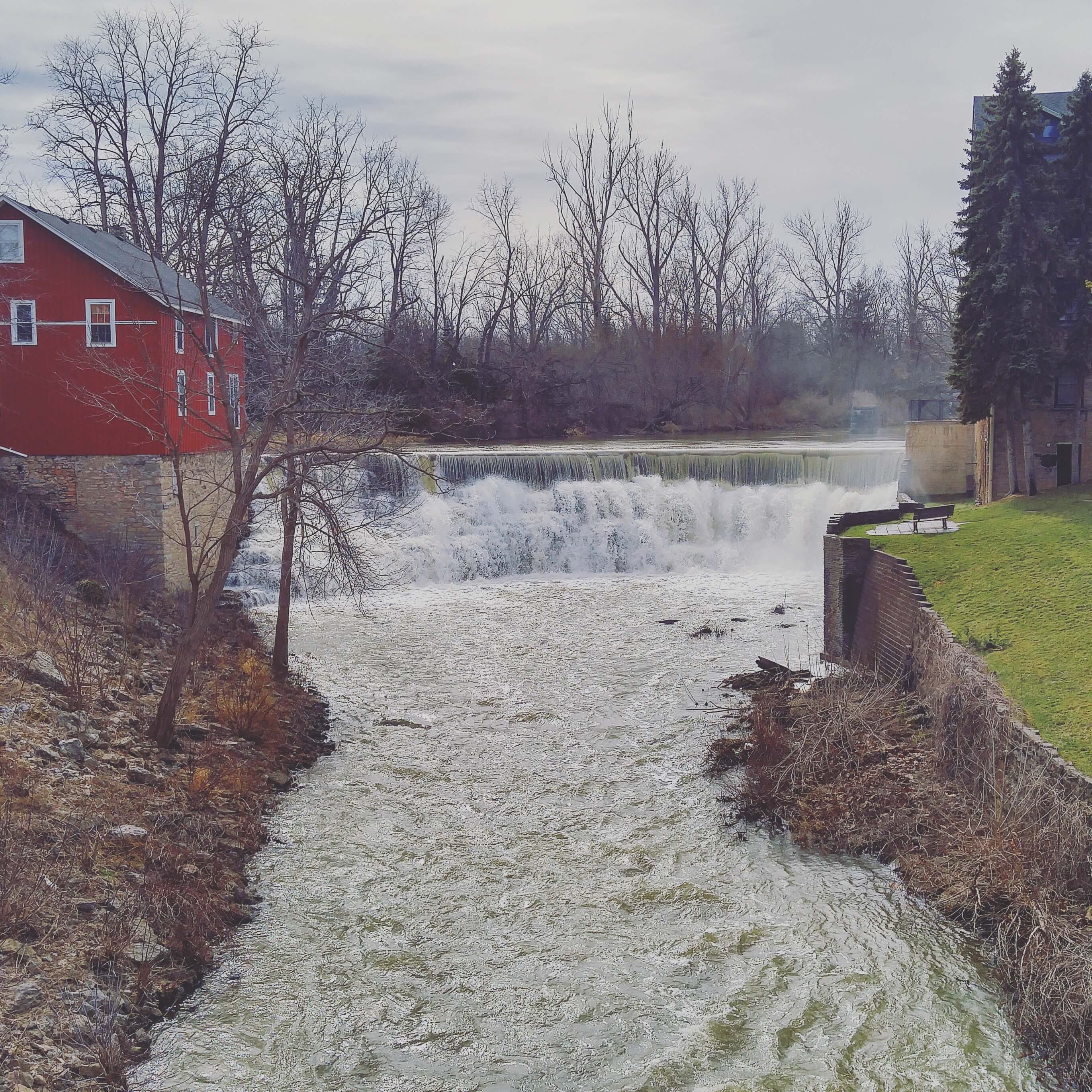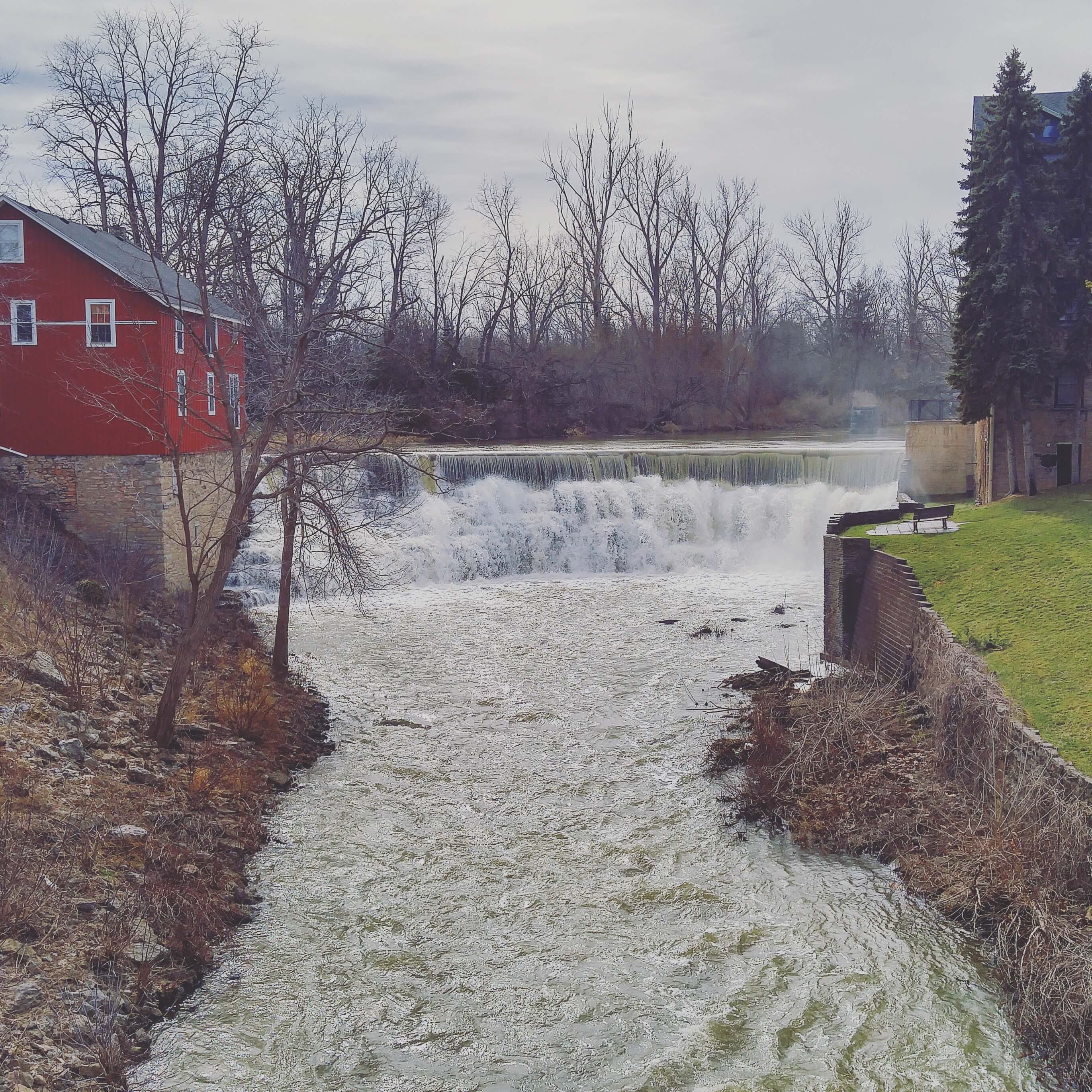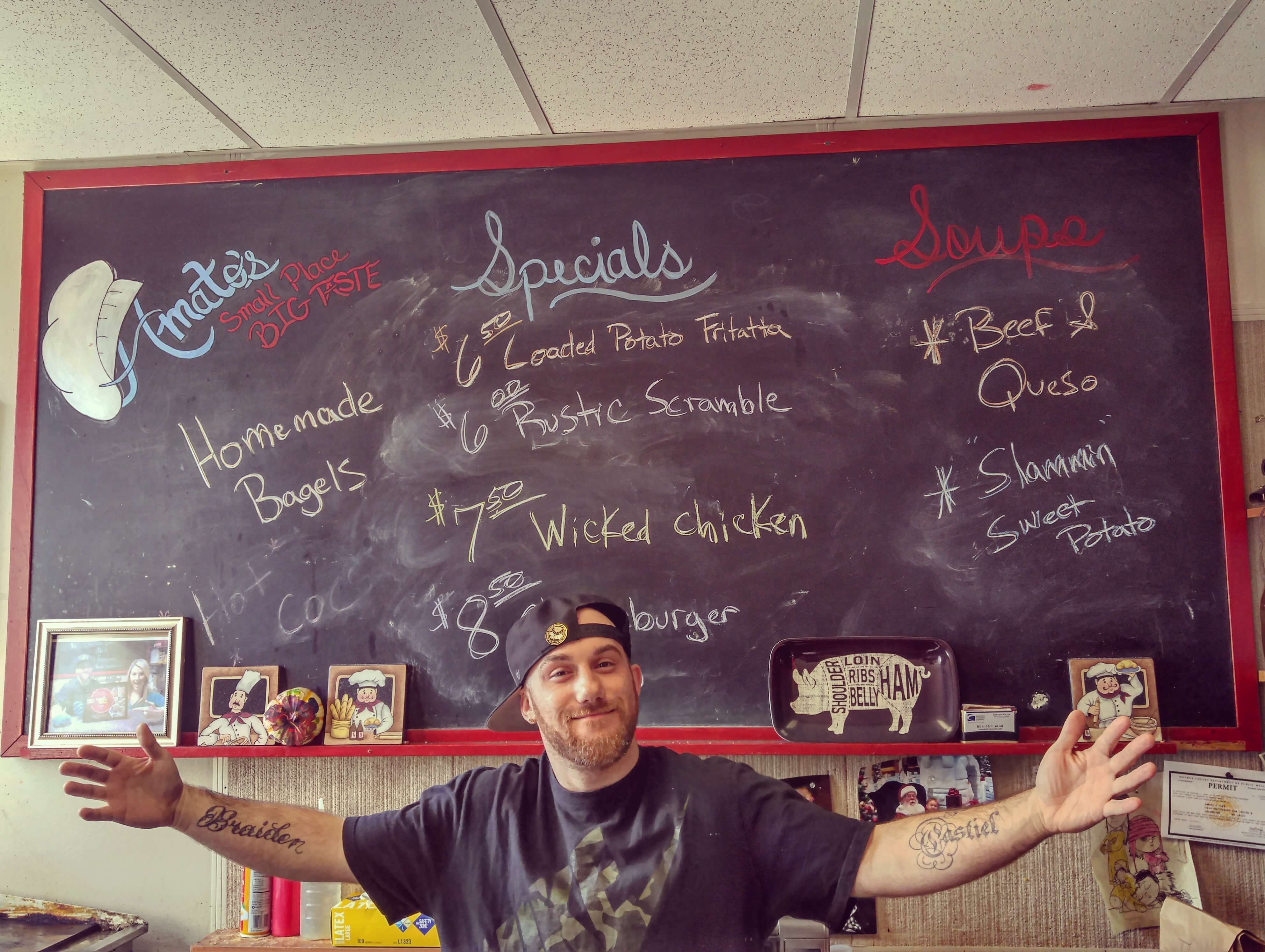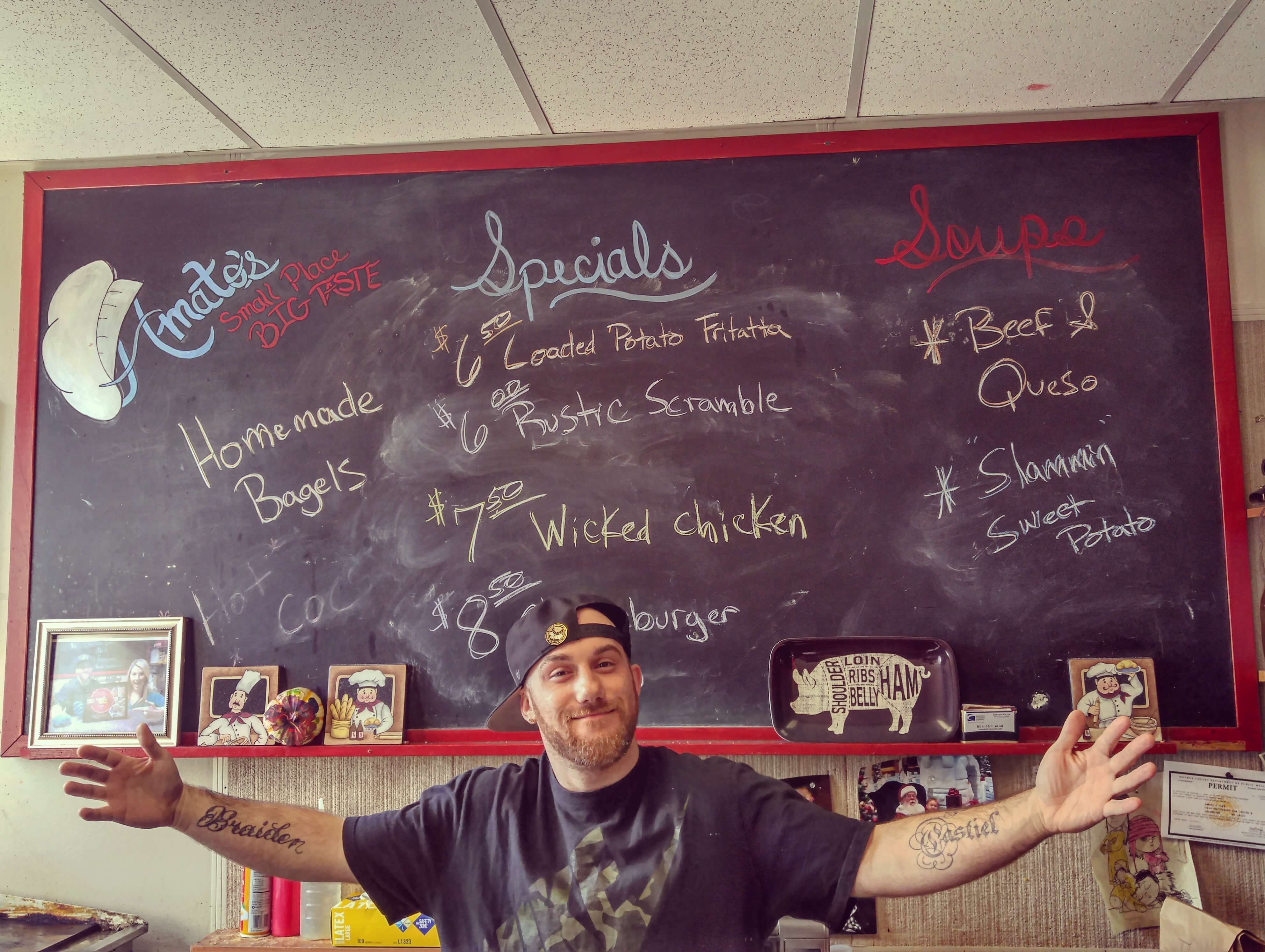 If you had $200 and 2 hours to kill in Rochester, how would you spend the time and money?
We'd go to Irondequoit Bay and rent kayaks and go for a paddle. Then we'd visit Bernunzio's and buy random hand percussion and all kinds of other stuff. Seriously, we'd spend that money in less than 20 minutes in there!
What is your personal coping mechanism for cold/gray weather?
Katie: Hot tea, going for a walk.
Marty: Soup. I also like to do more yoga—it gets your blood pumping while the snow is coming down. And we play a lot of music.
What is your favorite Rochester memory?
Meeting each other in a hallway in MCC in 2010!
What makes Rochester unique?
Katie: The culture—the food, drink, music, fashion, and comedy scenes. And also garbage plates.
Marty: The size—it's a happy medium. I've been a lot of places and it's tough to find this specific mix. It's actually perfectly not unique—it's got a little bit of everything. It's not magical, it's just a great place to be, with its ups and downs, just like anyplace else. It's just home.
What do you think could be improved?
Marty: We've got some catching up to do, but we're working on it. We all need to agree as a whole to do the catching up together, agree on how to move forward into the future together.
Katie: There could be more community outreach programs—and it doesn't just have to come just from churches. Helping people doesn't have to be a religious thing.
Marty: There's such a gap between the city and the suburbs. We need better public transportation. I'd love to see the city kind of leak out more and start to intermingle with the suburbs.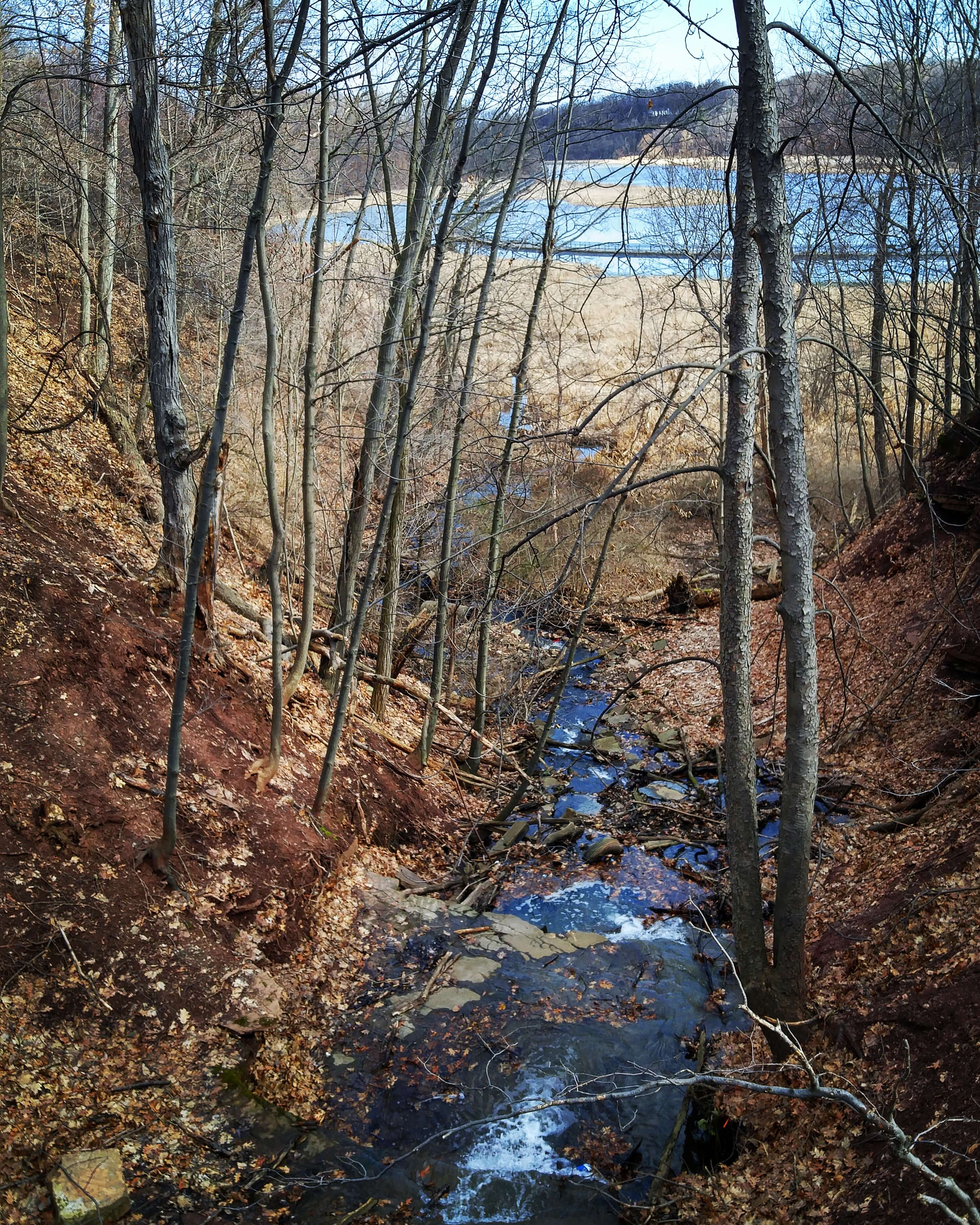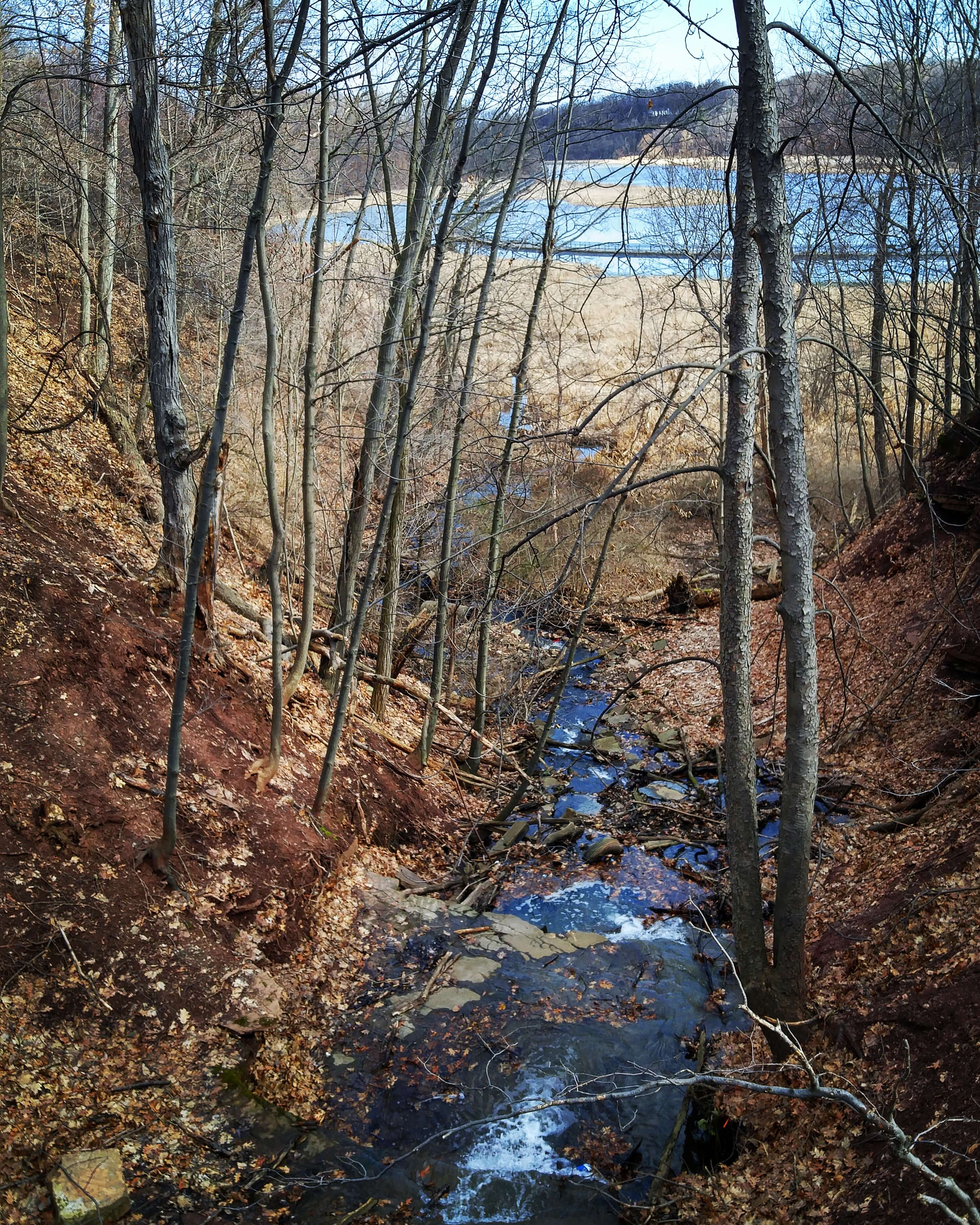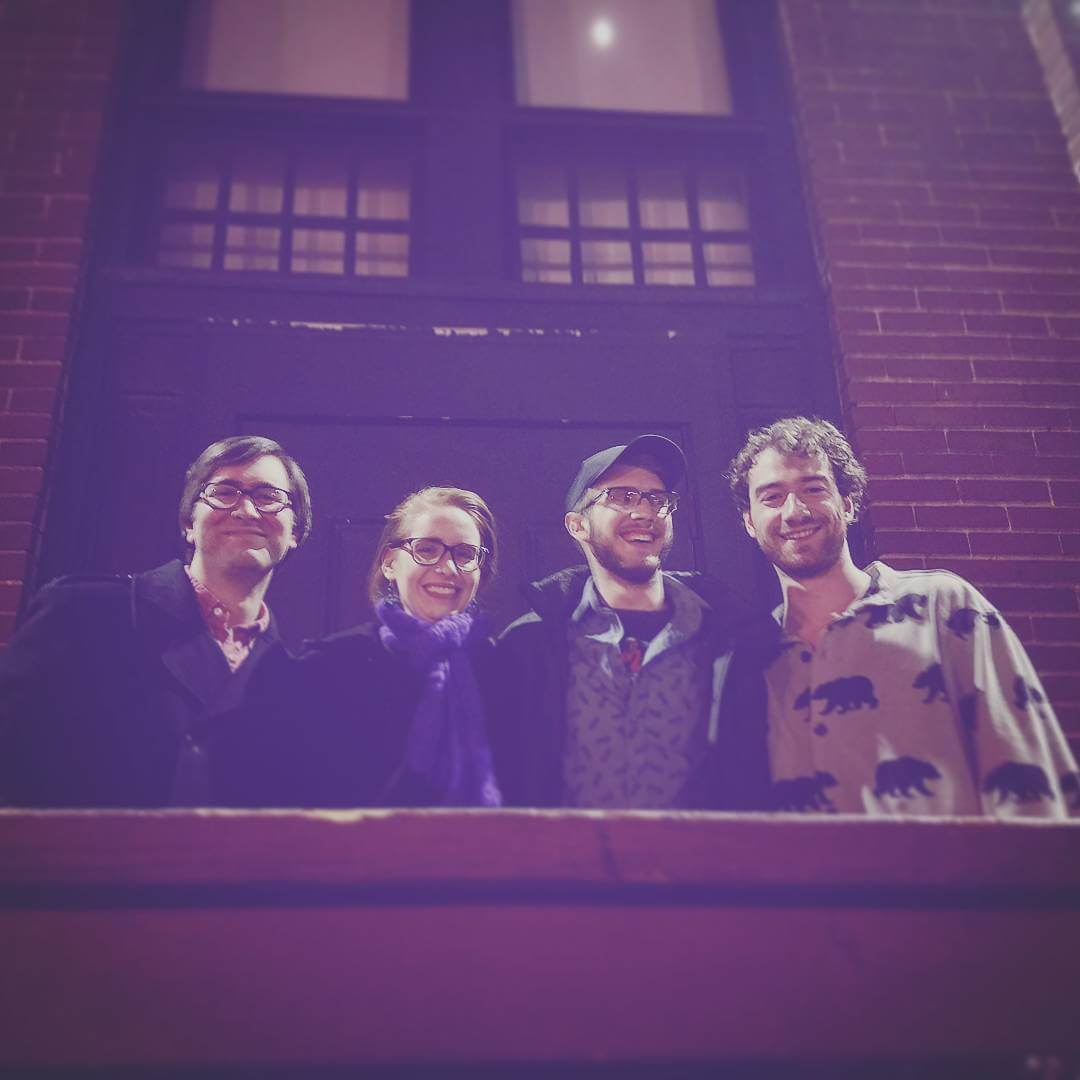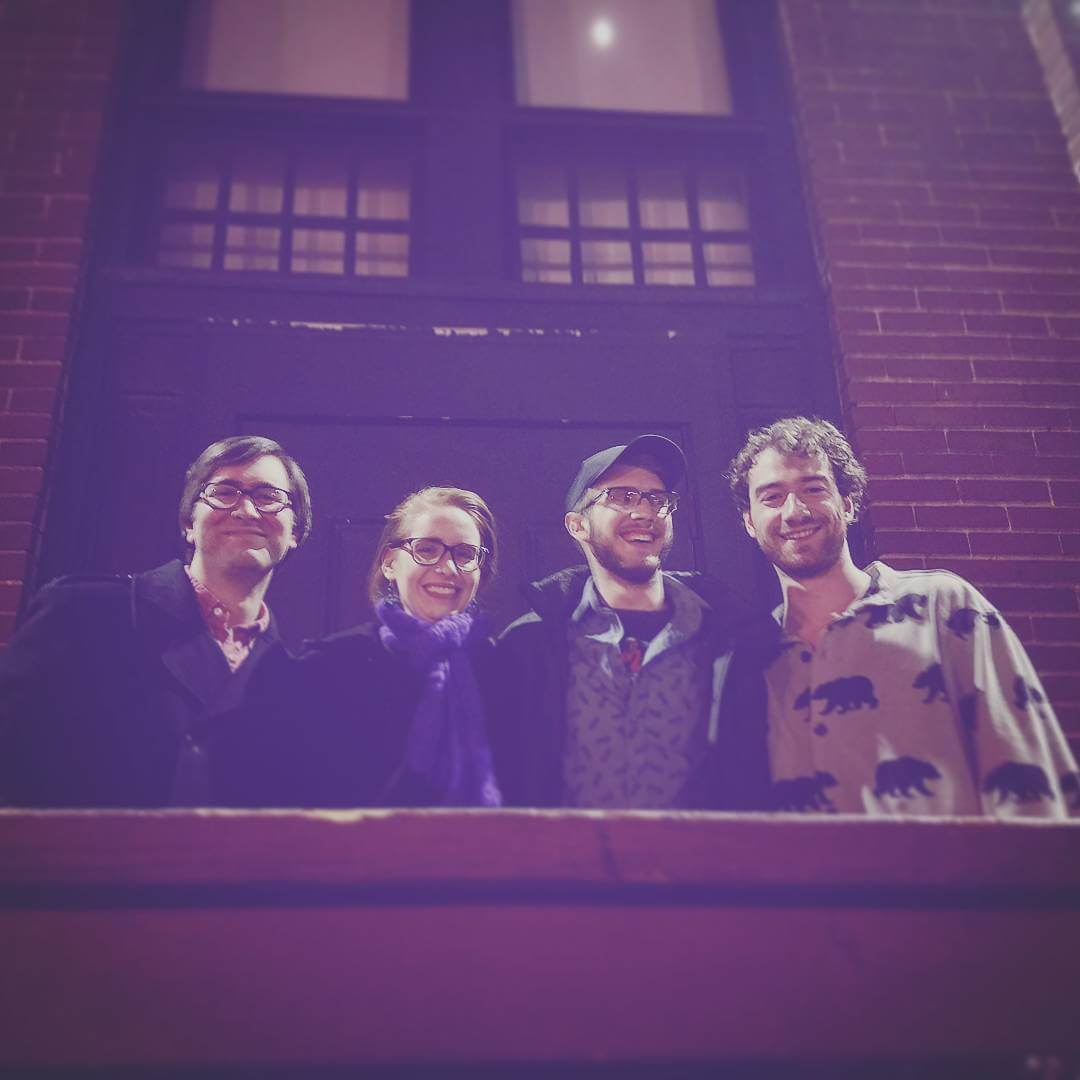 If Rochester were a body of water, what would it be?
Marty: I think it would probably be a pond.  As a smaller city, it may not seem like much on the surface, but underneath there's a whole vast world to discover, if you are willing to explore.
What's it like being a musician in Rochester? What's the best part?
Katie: It's fun and it's busy! There are so many different venues to play at—lots of really cool ones. It lets us meet all the different creative people in the area!
Marty: Yeah, there's a great network we wouldn't be privy to otherwise.  It pushes you and forces you to hustle. Even though there's a supportive community, you don't get pacified.
What's the most challenging part of being a musician in Rochester?
Katie: We have to find an audience that's looking for something different. Our music doesn't fit into any one genre, so we can kind of cross over, but we don't fit neatly in a particular category.
Marty: Rochester has a lot of ready-made scenes, so we have to hustle to find people from each one.
Katie: But it's a challenge we undertook willingly!
Is there anywhere in Rochester you like to go to get inspired?
Marty: We just love to be outside in nature—any green space is great. Whether it's by the river or Honeoye Falls or the bay, it's nice to find somewhere to unwind.
Do you have any advice for musicians or creatives in the Rochester area?
Marty: Don't stop.
Katie: Do it for yourself. Have fun with it.
Marty: Just keep going.
Anything else you want to add?
Katie: We always say that our music is music for the soul: the place where the mind and the body meet.
Kate and Marty are the souls behind Tart Vandelay, an "Eclectic Soul-Searching Indie band" living and working in Rochester. Check out more of their perspective on our Instagram and catch them at a local Rochester venue.