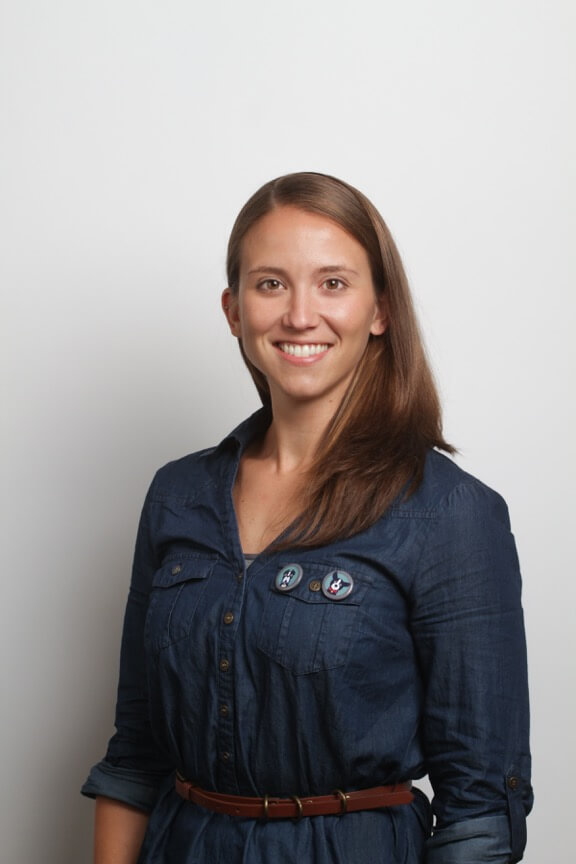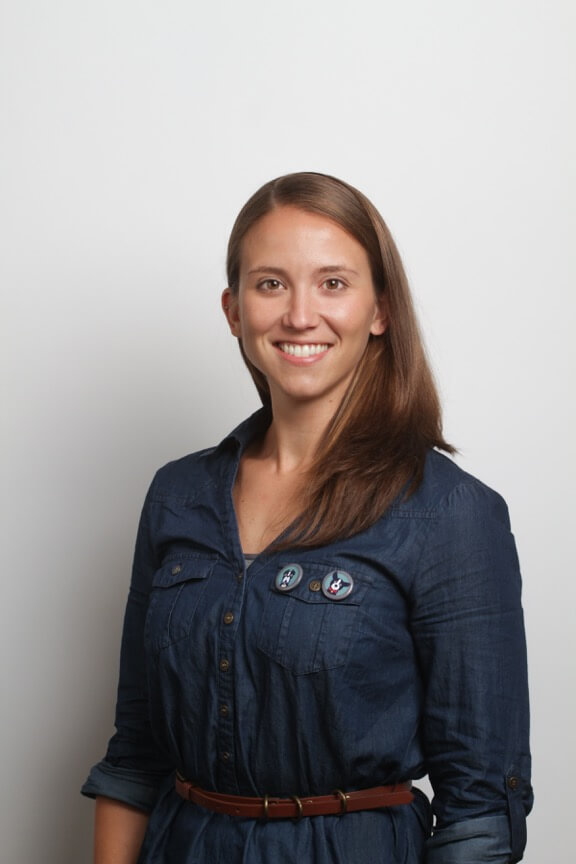 Where are you originally from?
I'm from Edinboro, Pennsylvania…basically Erie, Pennsylvania. I came to Rochester to attend RIT. I actually almost went to Penn State, but my math teacher suggested checking out RIT. When I visited, they were cutting the ribbon on a brand new pool, and I was a swimmer, so I was sold immediately! My undergrad is in New Media Interactive Development, and my master's is in Communications and Media Technologies.
What is your favorite part of living in Rochester?
I love that our seasons come and go here. In the summertime, I enjoy going to the Public Market. I'm obsessed with kettlecorn, and I'm convinced that it's not as good in any other city. I've done taste tests.
Rochester is the perfect mix of all my favorite things—we have multiple bodies of water nearby for boating, everything is 20 minutes away, and the city is becoming a tech hub. Plus people are collaborative and supportive here; there's a certain camaraderie. If you want to start something here, you can, and someone will get behind it.
Do you have any favorite/secret Rochester spots?
Well, it's not so secret anymore—but Guacamole in East Rochester on West Commercial is great. It's like a local version of Chipotle! I also love Pittsford Dairy and Get Caked.
What's the most unique or interesting event you've attended in Rochester?
Imagine RIT—I was in college when it first started, and it's grown a lot over the past 10 years. It's basically a full, campus-wide funzone. There's everything from innovation to engineering to sustainability. There's even a concrete canoe that floats in the pool! It's the perfect combination of all things RIT—things to eat, stuff to see. Every time I attend, I just feel proud of Rochester and RIT.
Do you have a favorite charity/nonprofit you like to support?
Well, this answer is kind of a 'flavor of the month' type response. It's so hard to choose just one! So my favorite nonprofit of the month is YWCA—I'm sincerely impressed by all the services they offer. They help women and girls in the community who are facing personal crises, such as homelessness and teen pregnancy. Definitely check out the great work they're doing.
Describe your dream Rochester day.
I'd start my morning at Hart's with a breakfast sandwich and smoothie. Then I'd head to the market for some kettlecorn and produce. After that, I'd catch a movie at the Little with my husband. We'd probably squeeze in dinner at Guacamole or Cedar afterwards. The warm, fresh-made pita at Cedar is so good. We'd end the day by going for a boat ride on the canal, maybe hitting up Lock 32 Brewing and Pittsford Dairy.
What is your favorite Rochester memory?
Getting married in Rochester! We had Rochester beer, a local band, and ice cream from the area too. Our theme was basically 'a taste of Rochester!' We met here and love living here, so we wanted to share it with our family and friends so they could go home with a sense of what our city is like.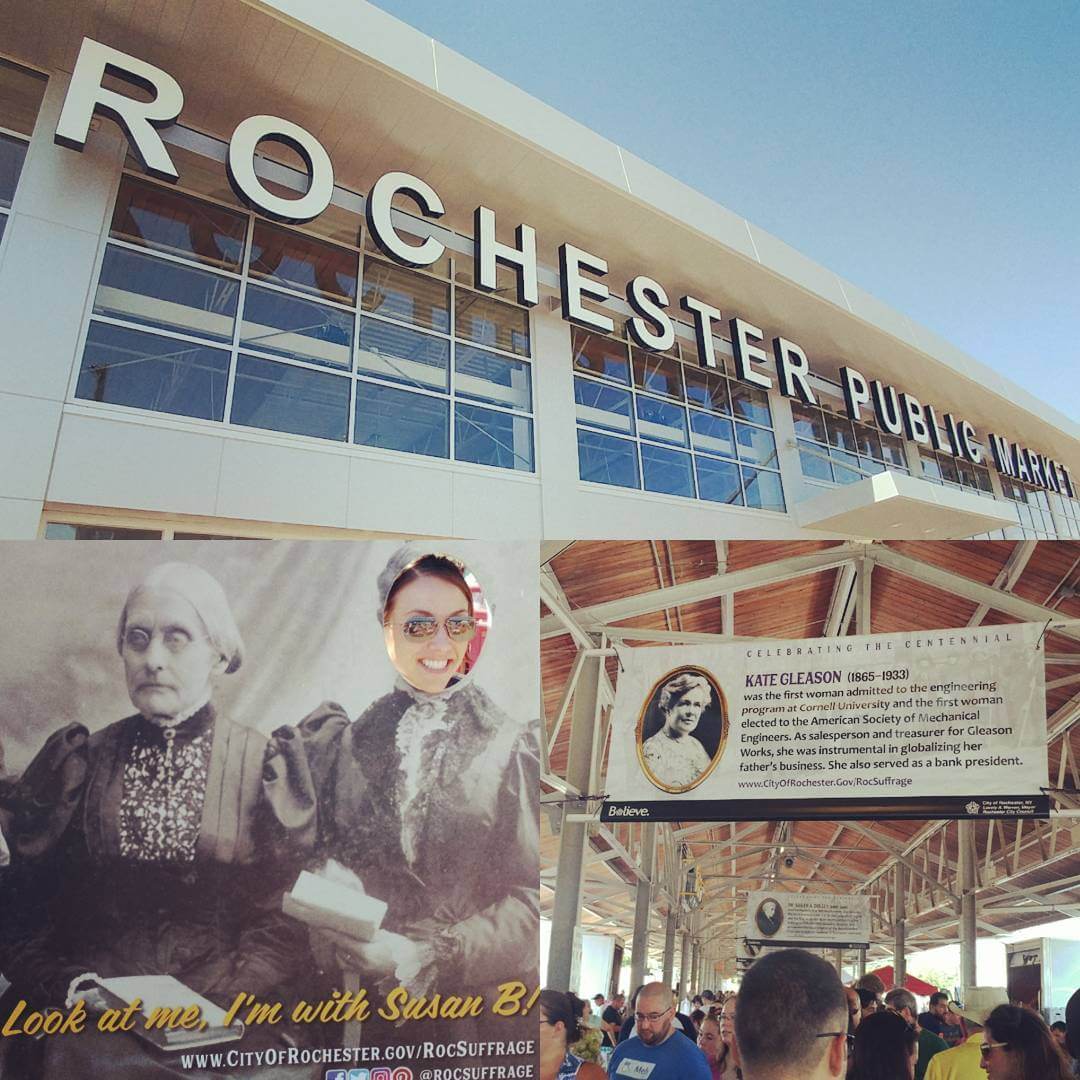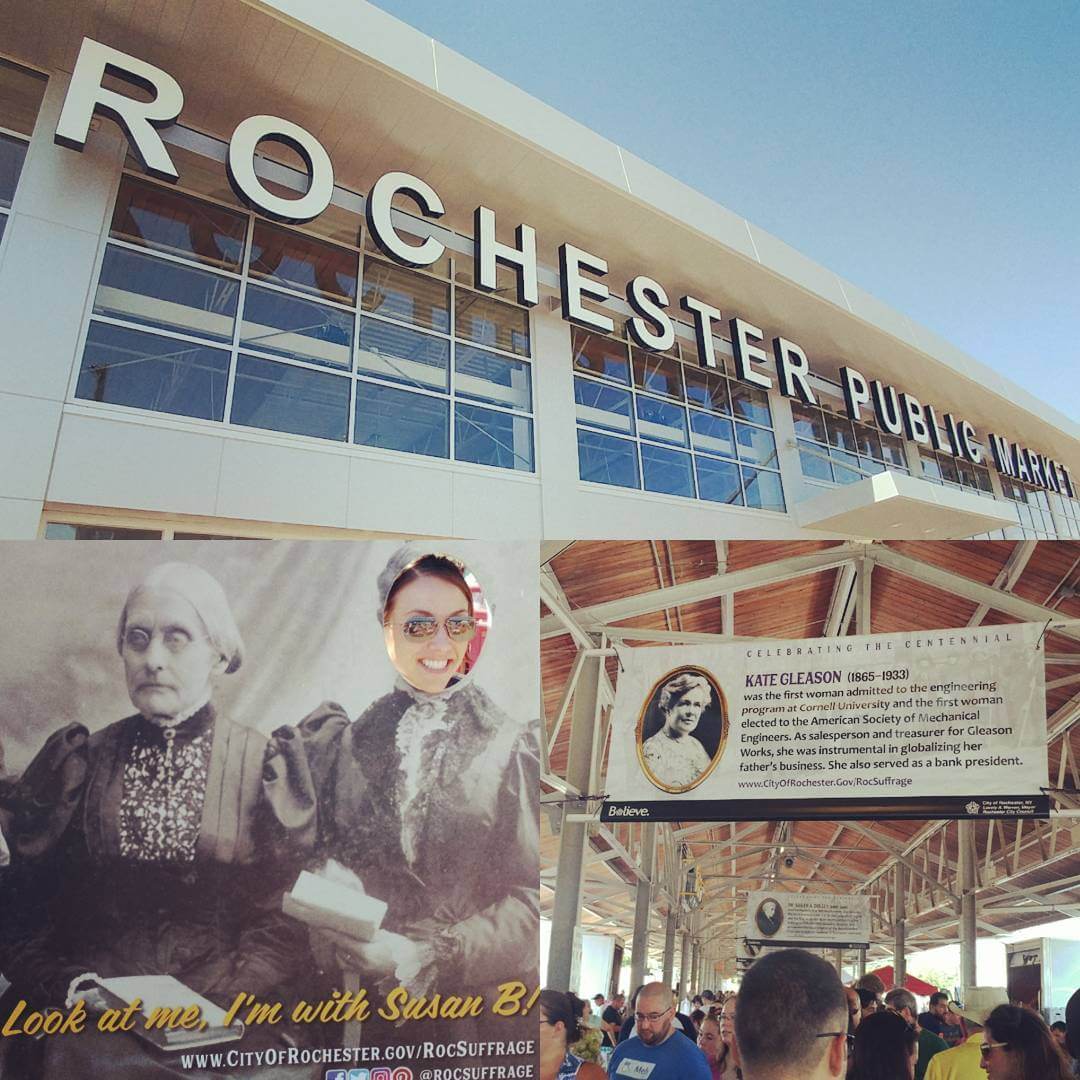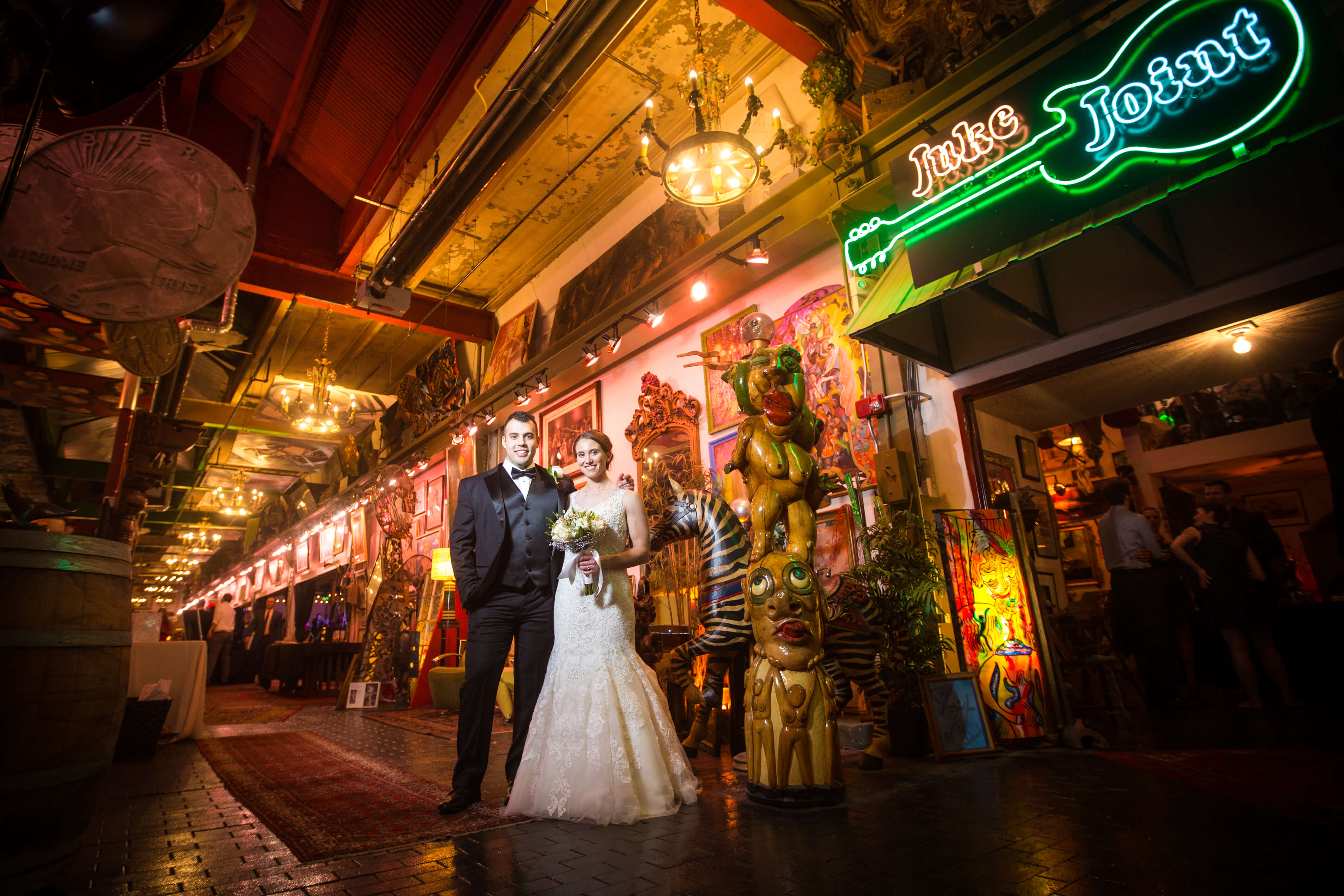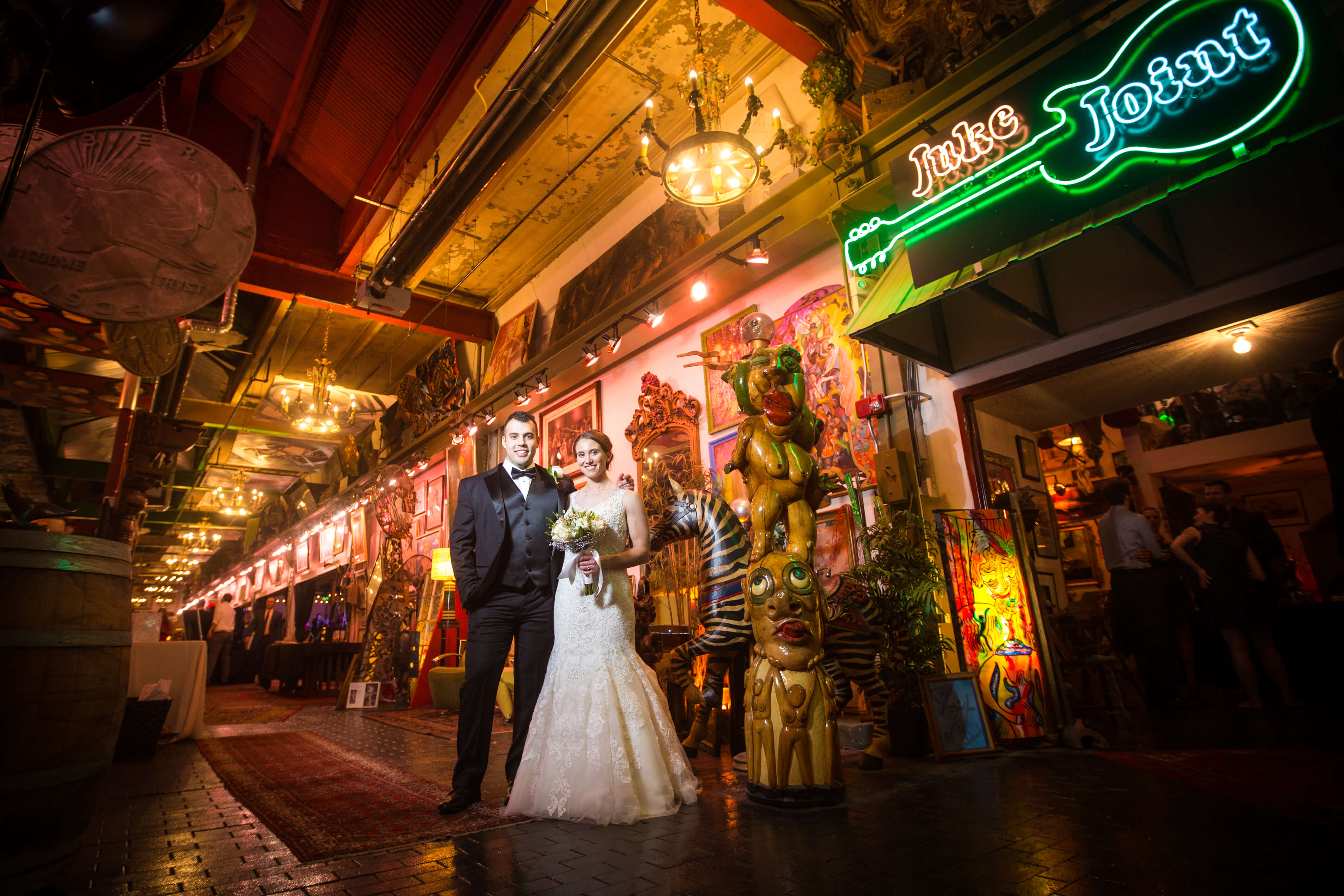 What makes Rochester unique?
Rochester has the dynamic of a small city with lots of opportunity. There are always a lot of different things brewing, and so much potential. I also love the dichotomy of country and city—you can drive 15 minutes from the city and be in the middle of nowhere. I think Rochester is a sleeper city! Its greatness is unexpected.
What do you think could be improved?
Attitudes—they're a bit much. So many people leave and come back; after soaking up life in a big city they have an 'aha' moment where they realize what's good in Rochester. I always tell people to think about the following: What do you need? What do you want to do? I've found that Rochester is the best fit for me—the fact that I'm still here is saying something! The city has been good to me. When I come back from traveling, I see my tiny skyline and I know I'm home.
If Rochester was a food, what would it be?
It would be a sour patch kid. It's sour in the winter, but if you make it through, then you're good!
What made you decide to start a Girl Develop It Chapter in Rochester?
It all started with a sticker on my shirt in Charleston, South Carolina. The GDI leader from Boston slapped a sticker on my shirt at a conference. It piqued my curiosity, and I started wondering what it was and how I could bring it to Rochester. The other GDI leader and I became instant friends because we're both developers. My gut instinct was to bring it to Rochester, so I did! We launched in 2014 and are now pushing 700 members on Meetup.
What is the best part of running the local GDI chapter?
I often find that people in Rochester are all in their own silos, but I've realized that once you put out a beacon, people show up. Everyone comes together and shares stories. People are able to apply the skills they learn through GDI to real life community efforts, and it makes my heart happy.
What are some of the challenges you face?
It would be great to have more variety in our venues that we use for GDI events. We've used spots like Datto, Brand Networks, Pharos, and RIT, but I'd love to have more places right in the heart of downtown—I think it's a bit more accessible. I also like to use places that showcase the idea of, "If I can learn this, I can work in a place like this."
What's on the horizon for GDI Roc?
We're looking to do more panel-style events showcasing women in tech—and not just coding, but also user experience, design, copyright, etc.
Any advice for Rochesterians who are looking to start a new organization or project?
Don't think your idea is dumb. Don't think you don't have enough knowledge or power to start something. Don't underestimate the city—it's supportive and has momentum.