Where are you originally from?
I'm from Watertown, New York. I came to Rochester to attend SUNY Brockport, where I studied English, and I ended up staying in the area afterwards.
What is your favorite part of living in Rochester?
The walkability. I love being able to walk to work, the East End, the South Wedge, and downtown. There are photos everywhere just waiting to be taken—all I have to do is walk out the door. They're New York City-like photos, too, that people just don't think to take.
Do you have any favorite/secret Rochester spots?
The George Eastman Museum and Frontier Field are two of my favorites. They're both relaxing to me. At the George Eastman Museum, you can walk through and see exhibits multiple times and always get something different out of it. It's the same with Frontier Field—you talk to different people and have great conversations every time.
What's the most unique or interesting event you've attended in Rochester?
WALL\THERAPY. I'm a photographer for them, and the family and community they've built is just amazing. It's like an adult art camp! You spend all day with artists out in the heat, in the peak of summer. But it's so fun—you have access to these amazing artists. I've been involved with it since 2013.
Do you have a favorite charity/nonprofit you like to support?
I'd have to say WALL\THERAPY for that too. A couple of others I like to support are Verona Street and Scottsville—I've adopted pets from both in the past. Girls Rock! Rochester is another favorite. They're amazing with kids.
If you had $100 and 2 hours to kill in ROC, how would you spend it?
I'd drop off film at Scott's on East Ave., then walk and take more photos. Scott's is great—you can get scans of your film too, not just prints.
What is your personal coping mechanism for cold/gray weather?
I just scan photos and put together zines.
What is your favorite Rochester memory?
Seeing my daughter perform at the Girls Rock! show at the German House. She learned keyboard, ukulele, and bass at age 12 and even wrote songs with her band. They made their own flyers, too!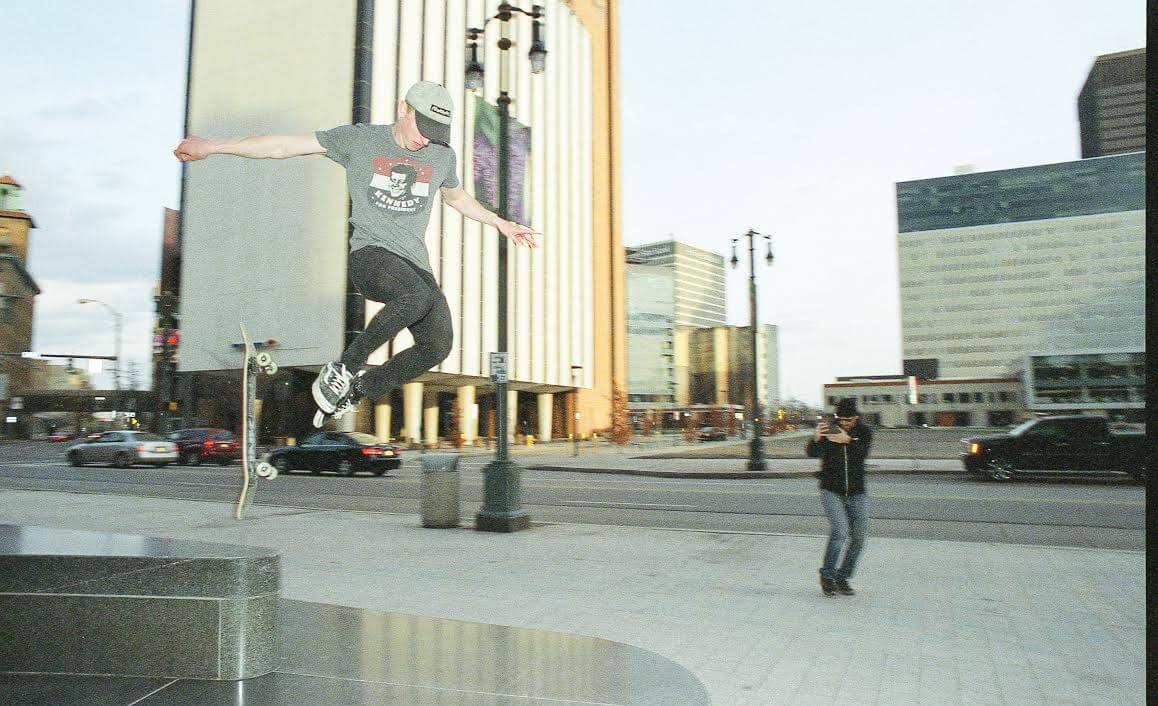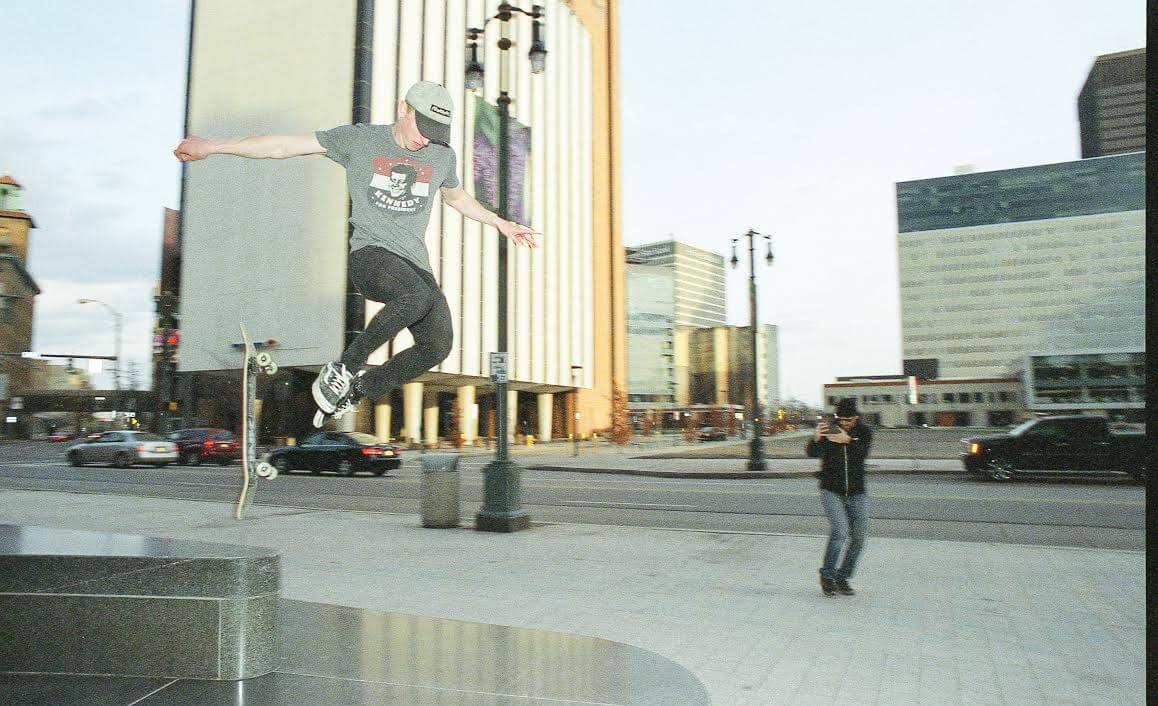 What makes Rochester unique?
Quite a few things, actually. You can get around town pretty quickly whether you're biking, walking, or taking a taxi. There are so many opportunities for photographers and artists—we have yet to tap into all the opportunities that are out there. I like that there's room for growth here, too, whether it's in the realm of documentary photography, murals, or graffiti art.
What do you think could be improved?
I wish the city would listen more to the Steve Carters and Emily Hessneys and Jason Barbers of the world. You know, the people who spend lots of time, money, and life here in the city—those people always seem surprised by announcements the city makes. Sometimes it seems like the city is tone deaf and not receptive to feedback, like with the idea of green space at Parcel 5.
How long have you been a photographer? What originally got you into photography?
I needed photography to balance my professional and family life. I use it to express myself. Pointing a camera at others lets me meet people and open up to experiences I wouldn't have otherwise. Photography is something I've done right, and I'm grateful I have the chance to do it.
Is there anything in particular about Rochester that made you want to get into photography?
Photography and web blogs in the 90s got me into photography—I loved looking at them. I used my bonus one year to get a camera and take family photos. I went from taking family photos to taking band photos, and then to going on photo walks and then to photographing individuals on their own. I couldn't get enough of it. There's something scary about photographing someone—it's just you and that person. It takes courage to lift the camera to your eye. Some people say thank you; I always give them my card, but people rarely contact me afterwards.
What's the most-photographable place in Rochester? Are there any places people should be photographing, but aren't?
High Falls. There aren't spots people should be photographing, but I do wish people would take cameras and take more photos, print them, and put them in albums rather than just Instagramming them and forgetting the digital files exist.
Do you have any advice for up and coming creatives in the Rochester area?
Set aside 2-3 hours every week and a certain amount of money from your paycheck to research and practice what you want to do. No one is going to pay you to take a picture or paint a mural unless you've spent time and energy making your craft better. Invest in yourself instead of asking others to invest in you.
Jason Wilder lives and works in downtown Rochester, and is often found wandering the streets of Rochester looking for decisive moments.  For more of Jason's perspective, check out our Instagram.