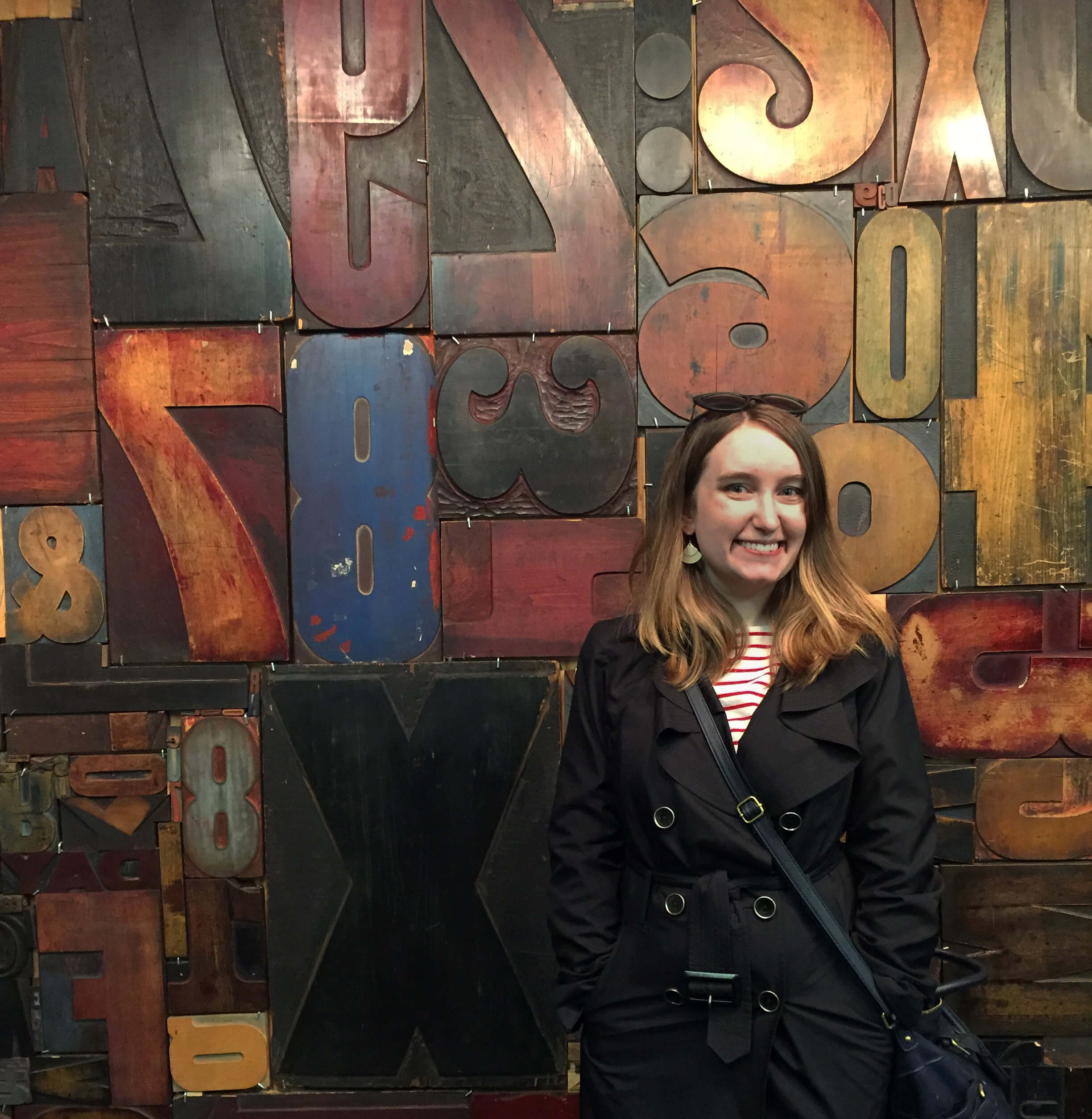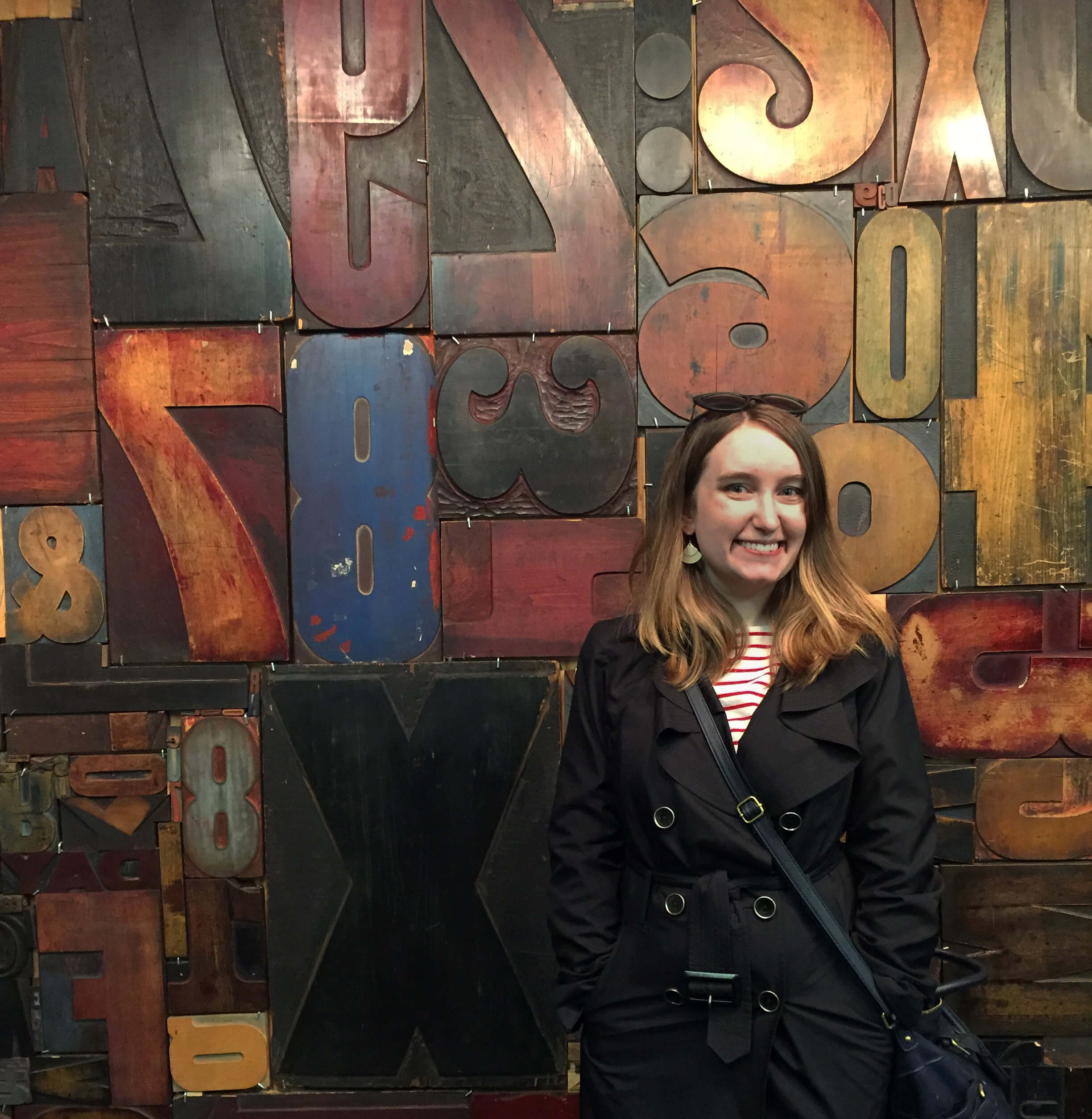 Where are you originally from? 
I'm from Cicero, New York—north of Syracuse. I went to Cazenovia College, where I studied Visual Communications. My then-boyfriend, now-husband was attending FLCC, which is what brought me to Rochester in 2013.
What is your favorite part of living in Rochester?
There's something to do at all times. Whether it's the various events or festivals or stuff you can travel to within an hour, there's always something. Plus, there's a great sense of community and plenty of things to get involved in. The arts scene here is amazing, and everyone is accessible. As a new person in the industry, I was able to meet more established people and learn from them right away.
Do you have any favorite/secret Rochester spots? 
For indoors spots, Flower City Arts Center. Whether I'm working or want to just print for fun, it's a great place to be. It's part of the reason I moved here, actually! When friends and family from out of town visit, for outdoors spots, I like to bring them to the South Wedge or Schoen Place in Pittsford. Syracuse doesn't have as many walkable places like that.
Do you have a favorite charity/nonprofit you like to support? 
Planned Parenthood, WXXI, and Flower City Arts.
If you had $100 and two hours to kill, how would you spend the money/time? 
I'd grab my husband and head to dinner at Good Luck. Or, if they were all booked up, we'd go to Owl House. That's a personal favorite of ours and we go there a lot more often!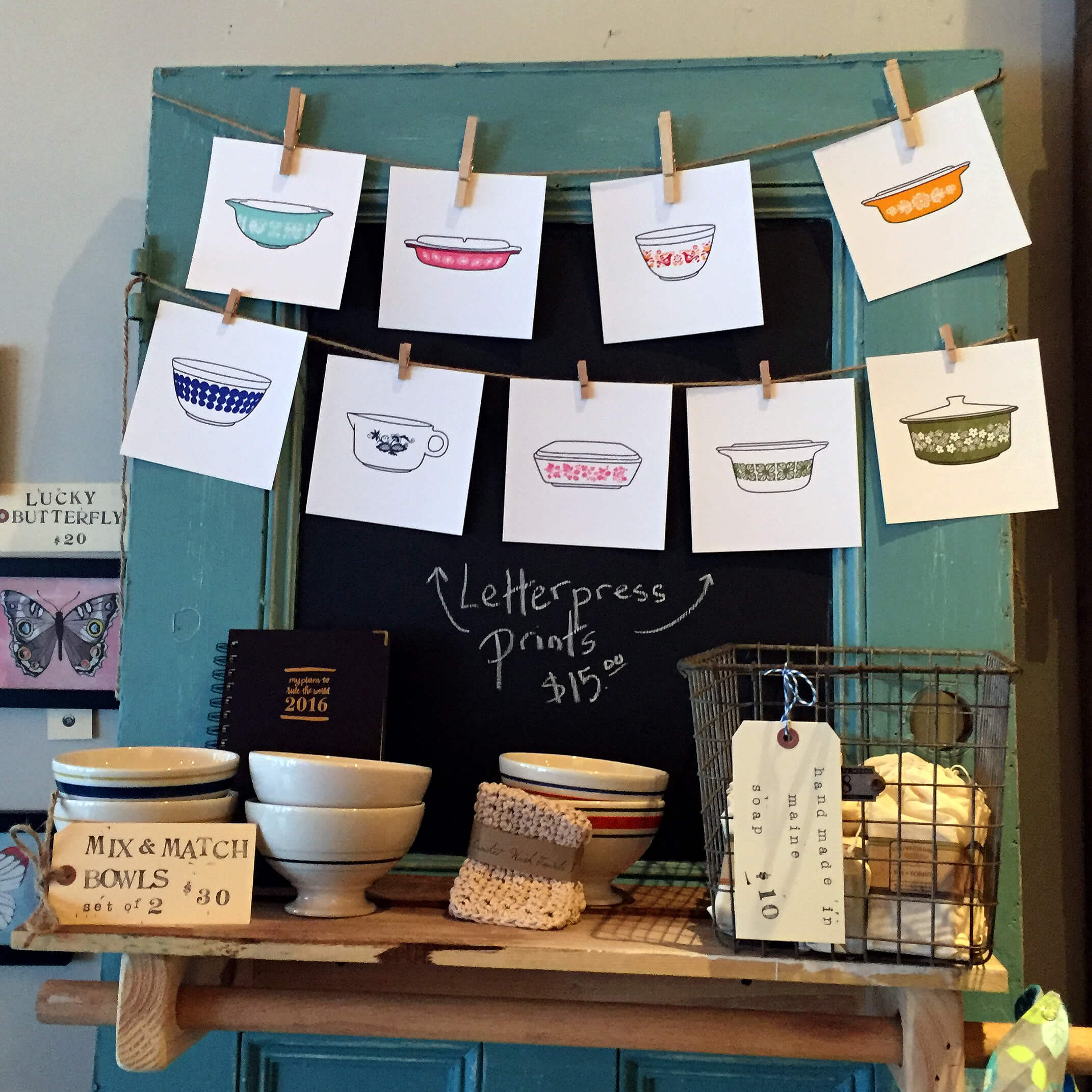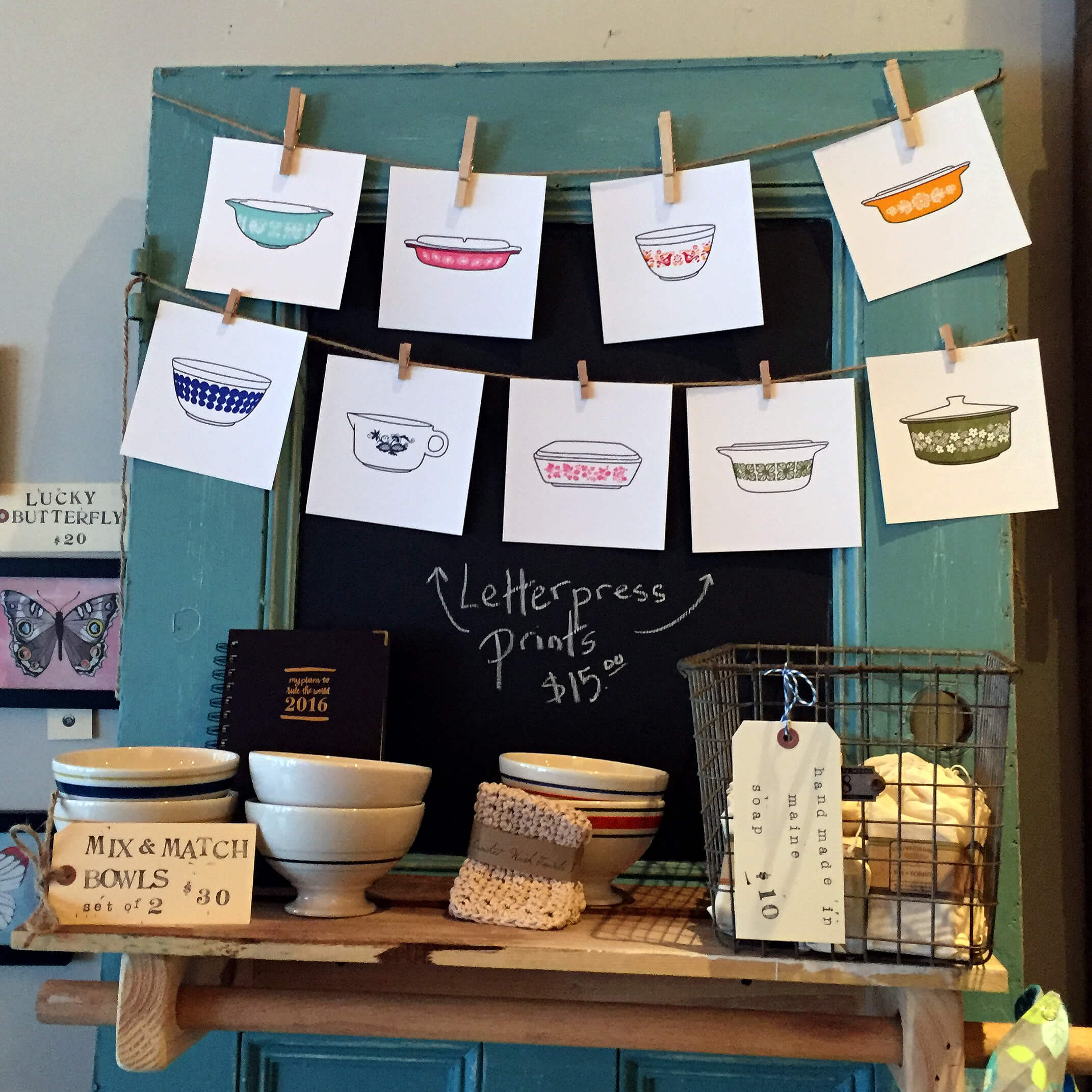 Do you have a favorite neighborhood? 
I love the neighborhood where we live—Laurelton. It's in the vicinity of the North Winton Village and Culver/Merchants. They've been very welcoming to us as new homeowners in the area. I work in the High Falls area and loving seeing the skyline, the waterfall, and all those downtown views. I like Upper Monroe because it's where Flower City Arts is located and I am there a lot, and I love all the cute houses in Brighton.
What is your personal coping mechanism for cold/gray weather?
I tend to stay home and curl up with our cats, bundle up, and watch the weather outside. I trained on Syracuse winters!
What is your favorite Rochester memory?
Our wedding. We wanted to do everything as local as possible. We got married at the White House Lodge in Webster. We served local beers and wines and food from Napa Wood Fired Pizzeria. Our goal was to make it reflective of where we live; it was super important to us.
Another great one was the show I did at Flower City Arts Center at the culmination of my time as Artist in Residence from 2014-2015. That's where I developed my Pyrex prints (now available on Etsy). I really came into my own as a printer.
And one last one—I designed the art for Hedonist's Valentine's Day chocolate line last year, and people from every aspect of my life came to the opening. Stuff like that where I get to be involved as an artist in the community is always a lot of fun.
What makes Rochester unique?
The community, especially the arts community, is amazing. Everyone knows everyone, and people are eager to help each other out and be a part of each other's journeys. I'm thrilled that I get to be a part of it. I've never found the mentality of "oh it's a trade secret, I can't share" here. Instead, we all just perpetuate this spirit of learning and teaching.
What could be improved?
Getting around downtown is getting better, but it could still use some improvement. Increased accessibility of various areas would be an awesome boost. That downtown bustle is truly missing. The revitalization needs to keep going and spreading, but we have to be smart about it. We'll get there.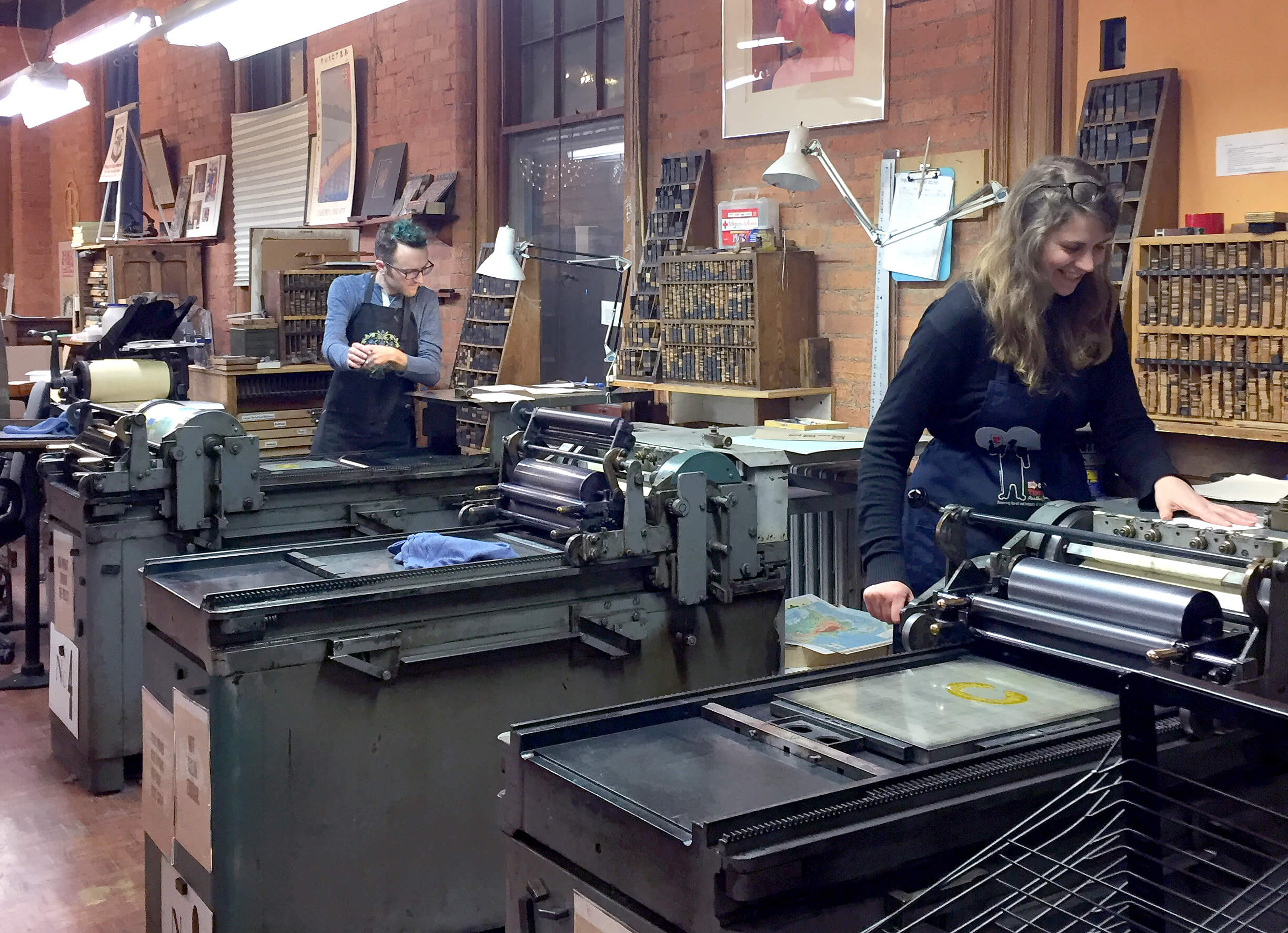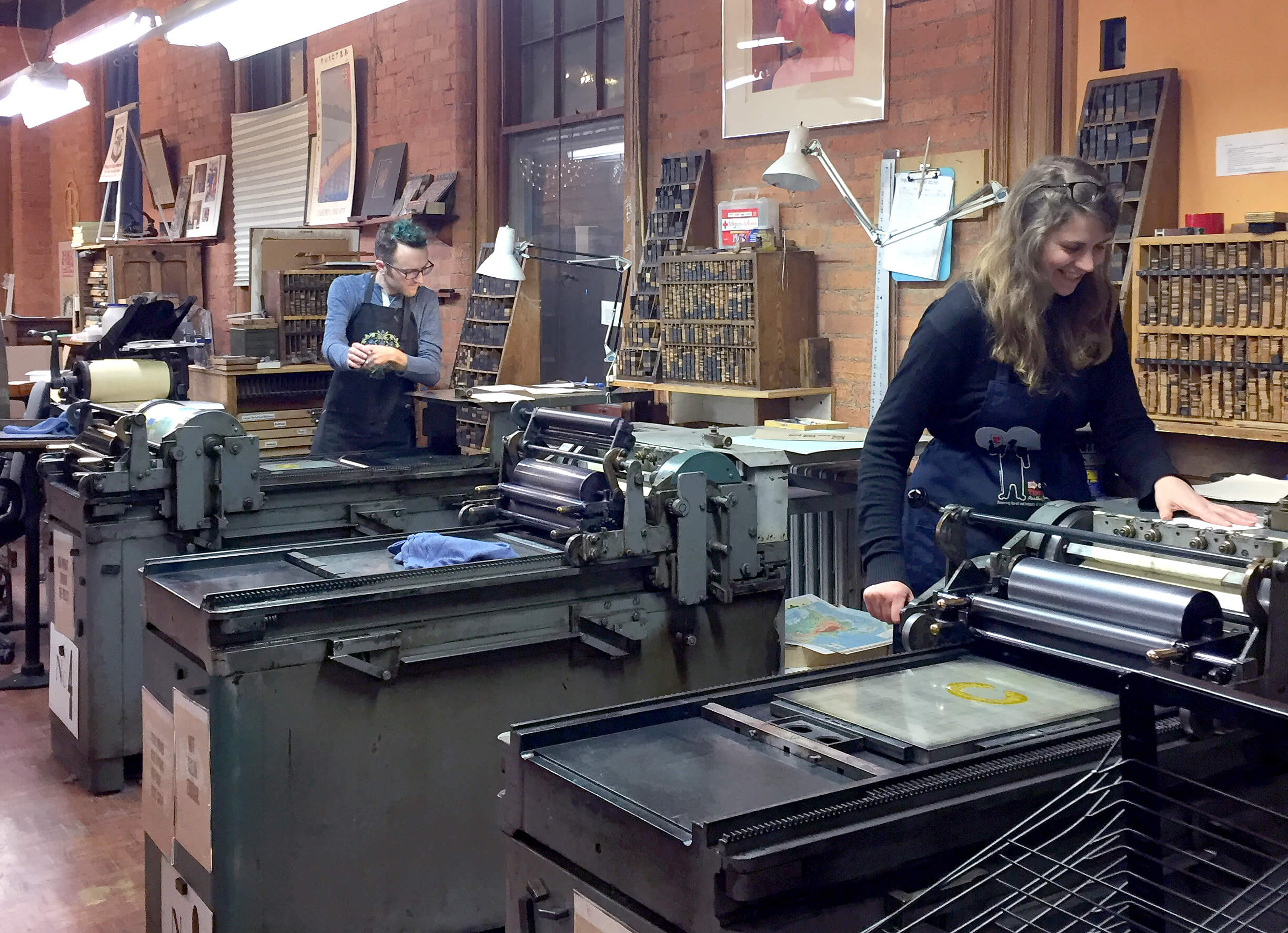 If Rochester was a food, what would it be?
One of my best friends lived in Rochester for a year and a half and then moved to Brooklyn. Anytime she's back in town, there's only one thing she wants: cauliflower wings from the Owl House. Everyone we feed them to is like, "what are these things?!" They're my Rochester food.
Tell me a little bit about Milo Nine Press. How did you get into letterpress in the first place?
In college, I wrote my senior capstone paper about the letterpress revival and the internet's role in bringing it back from the brink of extinction. I wanted to take a letterpress class, and the first one I found was a Saturday workshop at Flower City Arts. Amy Rau, a local printer, taught the class—she's now become a mentor and a great friend of mine. She's been instrumental in my growth as a printer. I ended up including a letterpress component in my senior project; I took a private lesson and printed cards and bookmarks to include in my final presentation. I felt like I had found the niche of this vast design industry that was made for me.
I was so psyched to move to Rochester back in 2013 and take the full eight-week letterpress class, which is taught by the director of book arts at FCAC, Mitch Cohen. When I was offered an Artist-in-Residence position, I really took that to heart. I knew I'd be a printer by the end of that year.
In February 2016, I completed the paperwork for my business, Milo Nine Press. Milo Nine Press offers graphic design and letterpress printing for wedding invitations, stationery, and special projects.
What's the best part of owning a business in Rochester?
Getting to work with awesome brides and being a part of days that are so memorable. I've become friends with many of the brides I've worked with--it's been lots of friends, or friends of friends. Designing invitations and other wedding paper goods gives me a chance to put myself in a whole different frame of mind from the work I do at my day job (at Partners & Napier, which I love!).
What are some of the challenges you face?
Having space to work in. When we bought our house, I converted one of our bedrooms into a studio for me to work in. I'm also lucky that Flower City Arts has all the printing equipment I need; it can be pretty expensive.
What advice would you give to artists and entrepreneurs in Rochester?
Ask. I've learned so much just by asking the question. People are so willing to help and be supportive. It's not about competition here. You never know if you don't reach out.
Rachel Oatridge is a graphic designer, letterpress printer, and cat mom. For more of Rachel's perspective, visit our Instagram.