Where are you originally from?
I'm from a town called Monessen, about 20 miles south of Pittsburgh. I came to Rochester to attend U of R and I couldn't leave! Mostly because of Wegmans, but also because a lot of my friends from U of R stuck around the area too.
What is your favorite part of living in Rochester?
The variety of things to do and the access to theatre and entertainment are big parts of it, for me. I love The Little and Geva Theatre especially.
Do you have any favorite/secret Rochester spots?
There's a series of bridges in Genesee Valley Park that feels like a different world, but is only two minutes from the city. Personally, I like being near or in nature, but able to get out and back to civilization quickly.
What's the most unique or interesting event you've attended in Rochester?
Any of the Fringe Festival stuff, really. Seeing the Spiegeltent for the first time was very memorable. It's so cool to have something like that in our city!
Do you have a favorite charity/nonprofit you like to support?
The JCC is one of my favorites. I'm a member there and help out with athletic events, 5ks, and other miscellaneous stuff.
If you had $100 and 2 hours to kill in ROC, how would you spend the money/time?
I'd definitely go to Good Luck and get burgers!
Any favorite local parks?
Mendon Ponds is a favorite. I love the canals, too. I think they're one of the treasures of the area. They used to build ships at one of the locks—how cool is that?!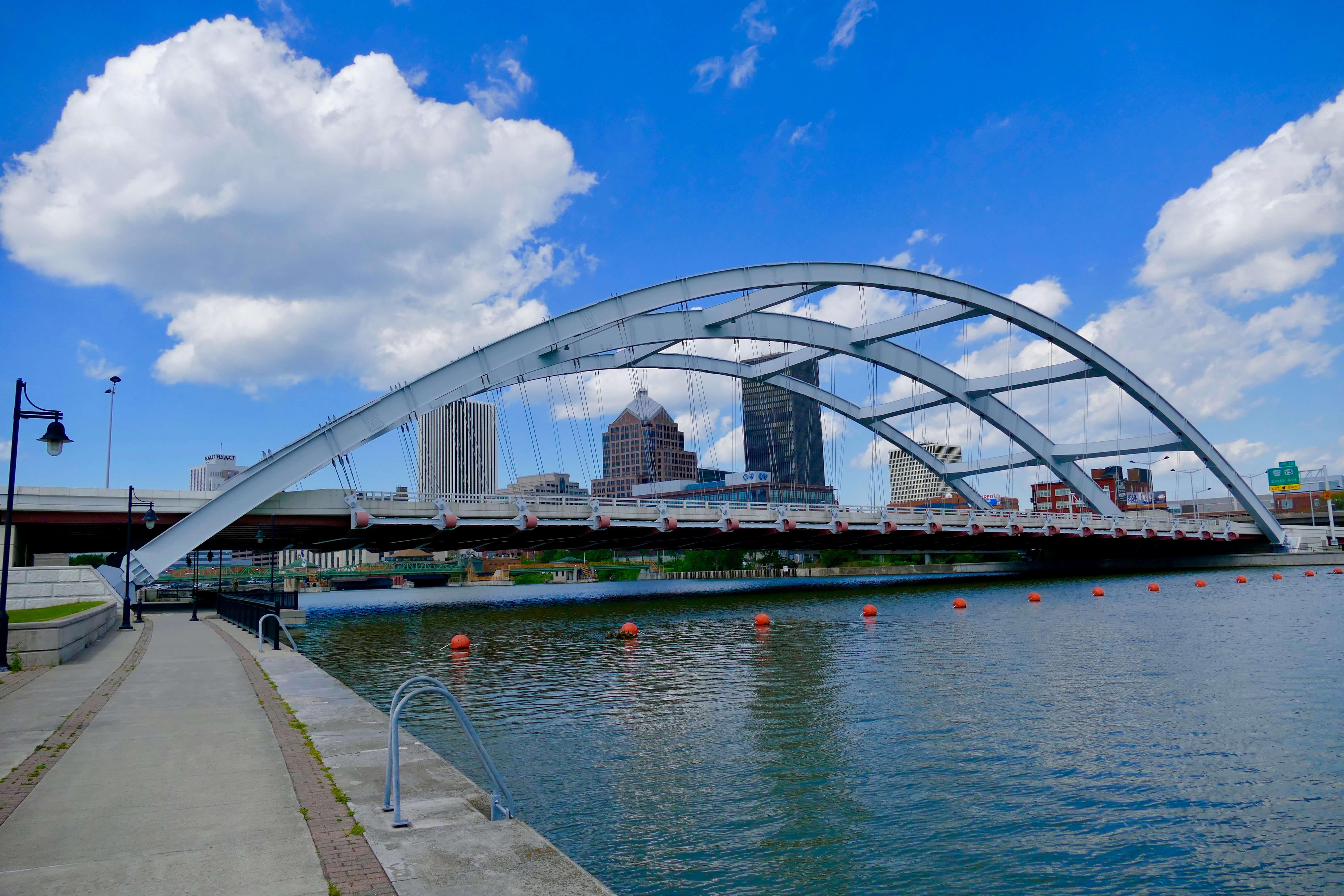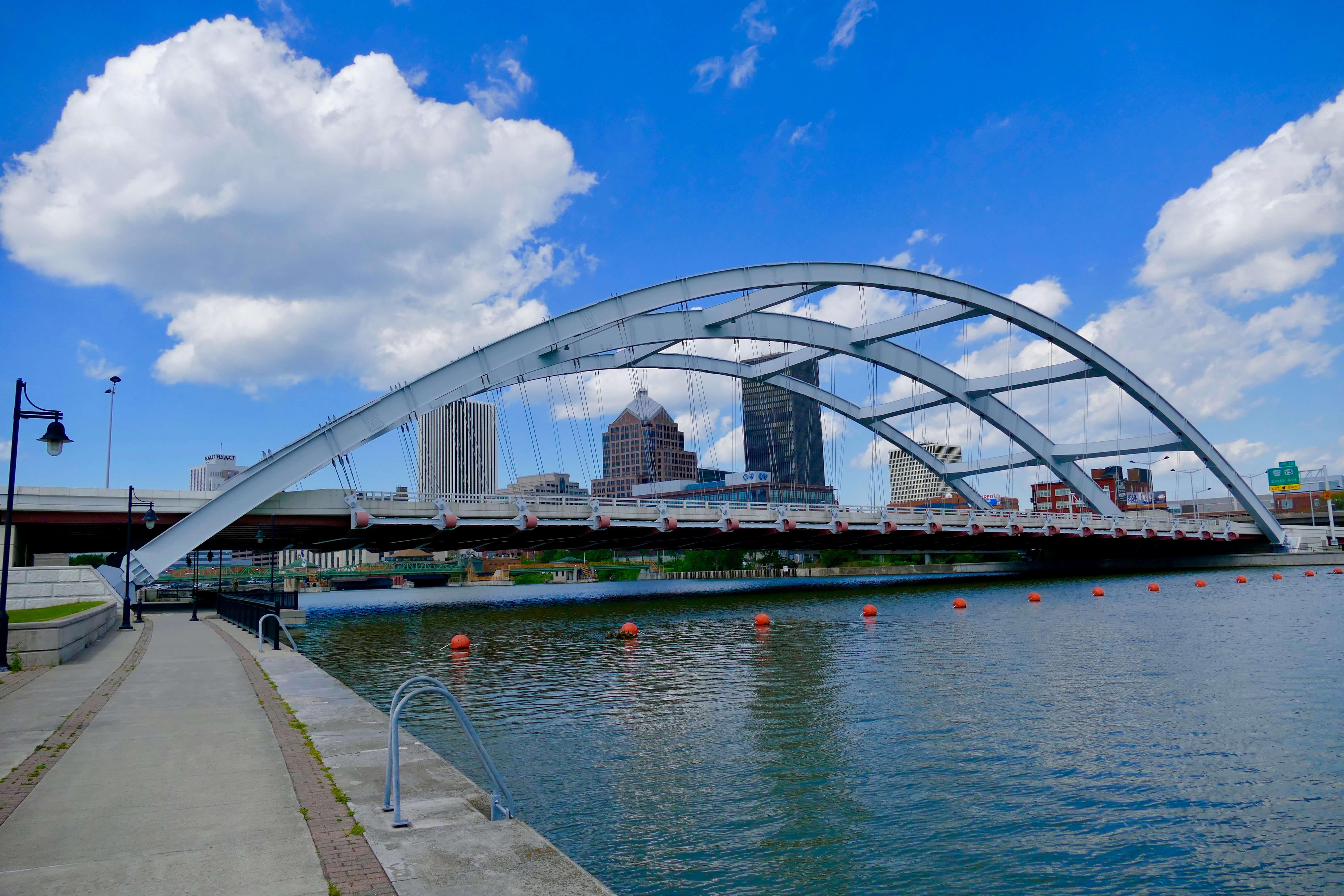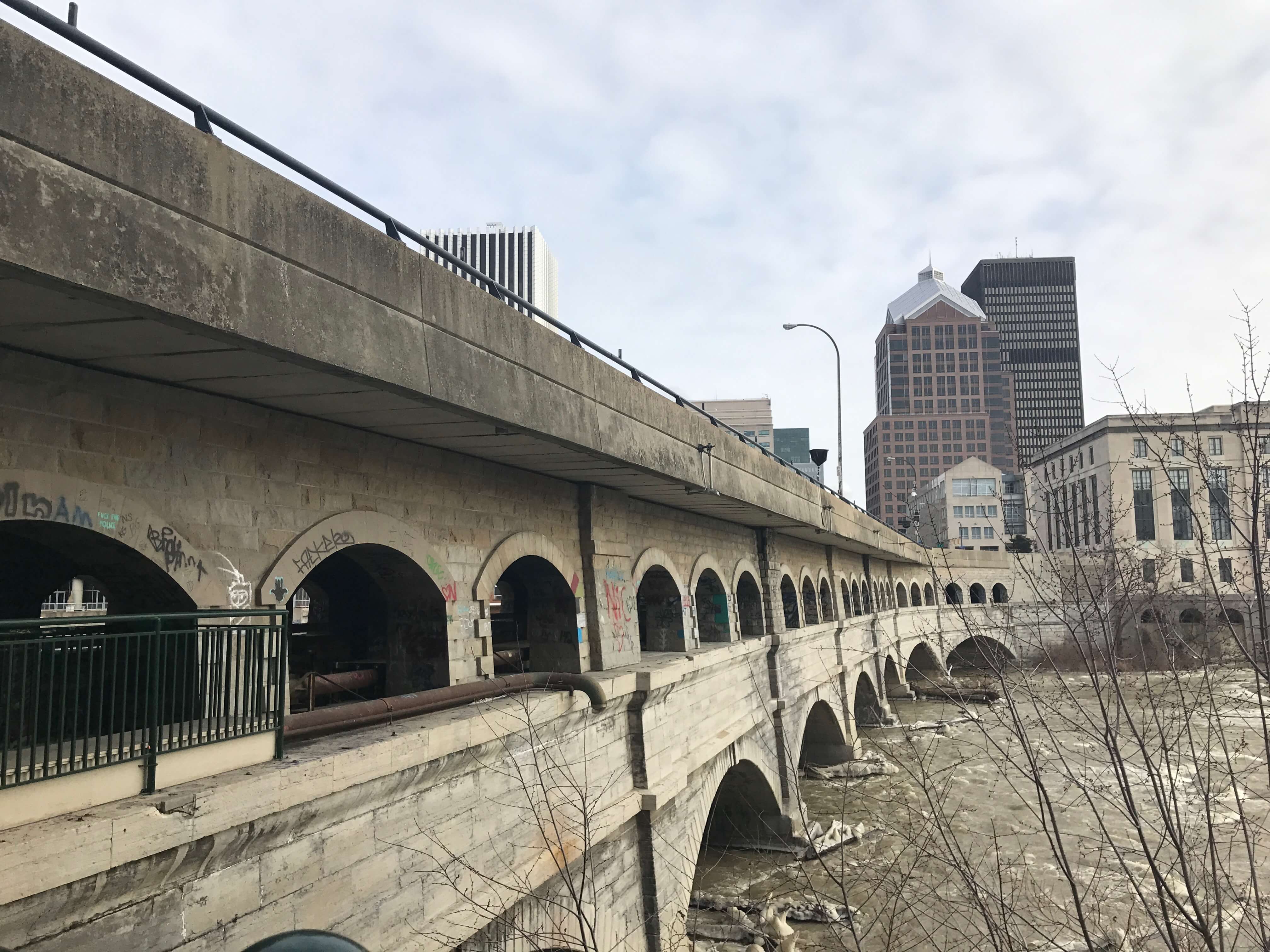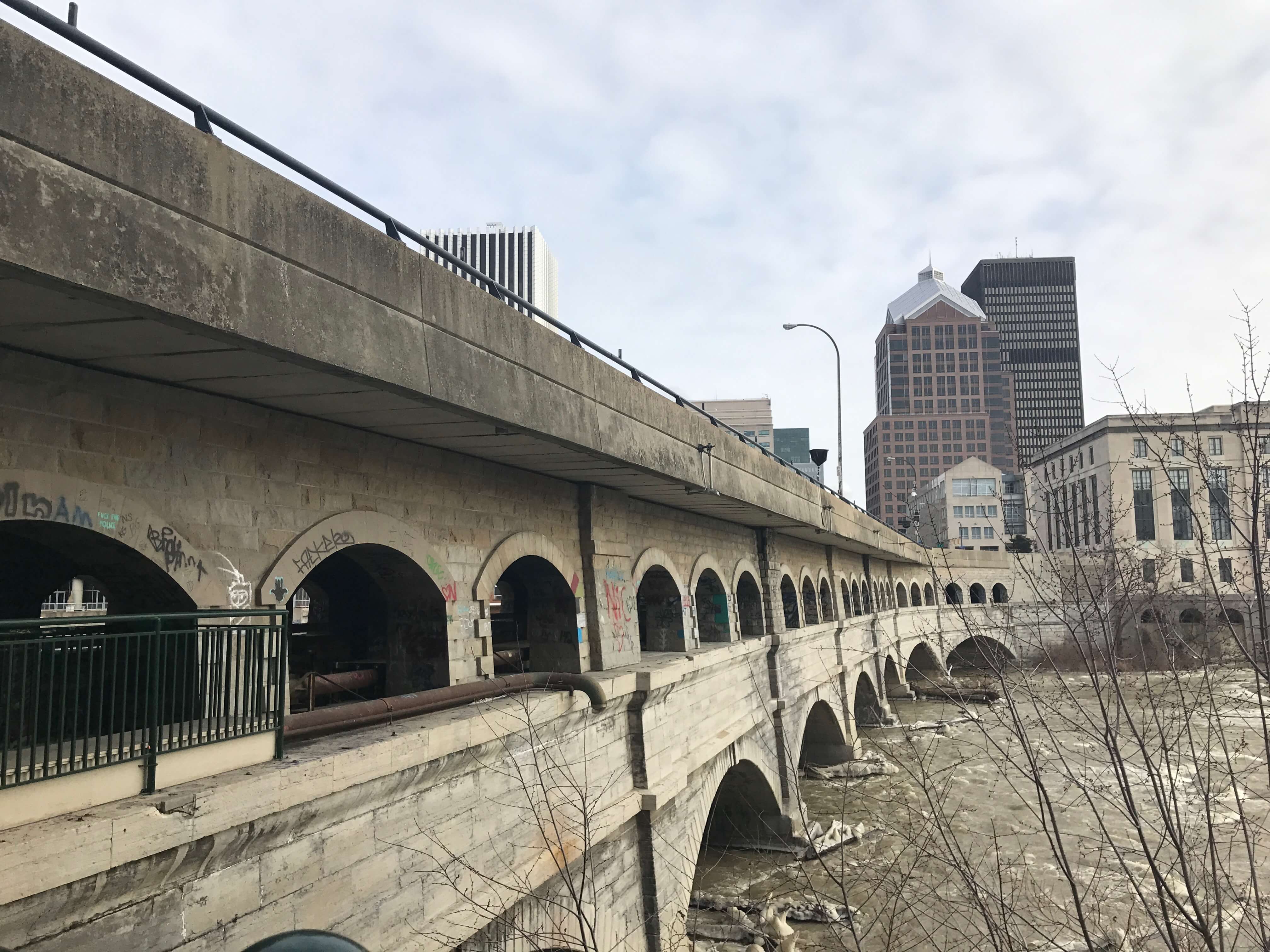 What is your personal coping mechanism for cold/gray weather?
I love the cold! If I wanted warm, I would move somewhere else. I have no problem being cold.
What is your favorite Rochester memory?
Graduating from the University of Rochester in 2005 with my Computer Science degree, for sure. Robert Wegman spoke; it was just a really special day overall.
What makes Rochester unique?
The diversity of activities and things we have for a city of our size, I'd say. It's remarkable what you can be interested in and find here in Rochester. There's definitely been an acceleration in the past 5-10 years, where our sense of community is growing rapidly. Even this place [Dogtown, where we had lunch], wasn't here 10 years ago!
What do you think could be improved?
I want that Whole Foods on Monroe! I want to see more competition for Wegmans. In all seriousness, though, I'd like to see a better public transit system. We have the potential to do so much better than what we're doing right now.
If Rochester was a mythical creature, what would it be?
It would be a yeti—a strong, powerful snow beast. Very Rochester!
Do you have any advice for people who are new to Rochester and are just starting to explore the area?
Follow a bunch of Rochester Twitter accounts, then find commonalities and go check out the stuff they're going to. And go to The Little! There's always so much going on there.
Michael Cmar is a software developer and cold weather enthusiast living and working in Rochester. For more of Michael's perspective, check out our Instagram.