On a Tuesday at Mullers Cider House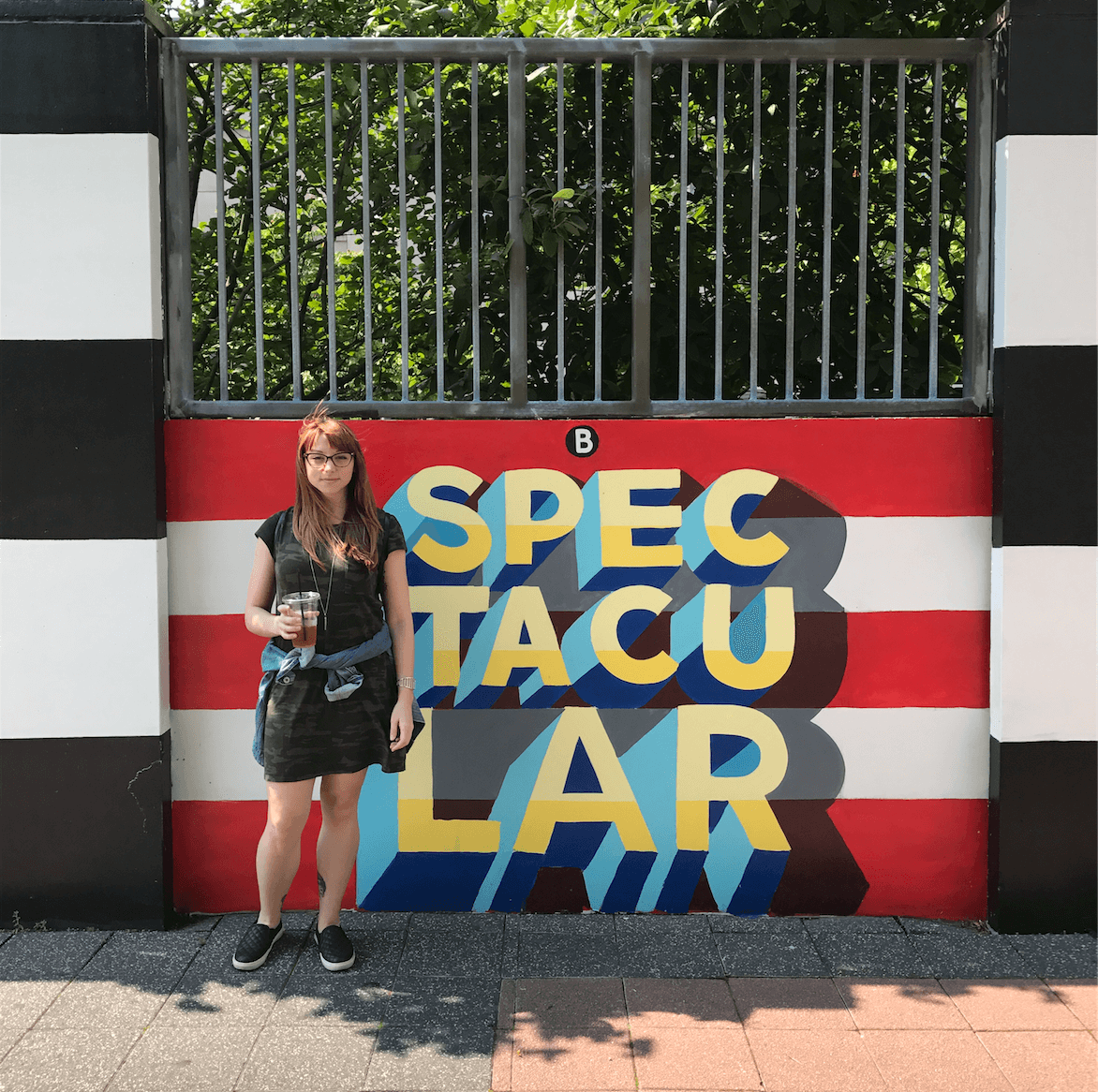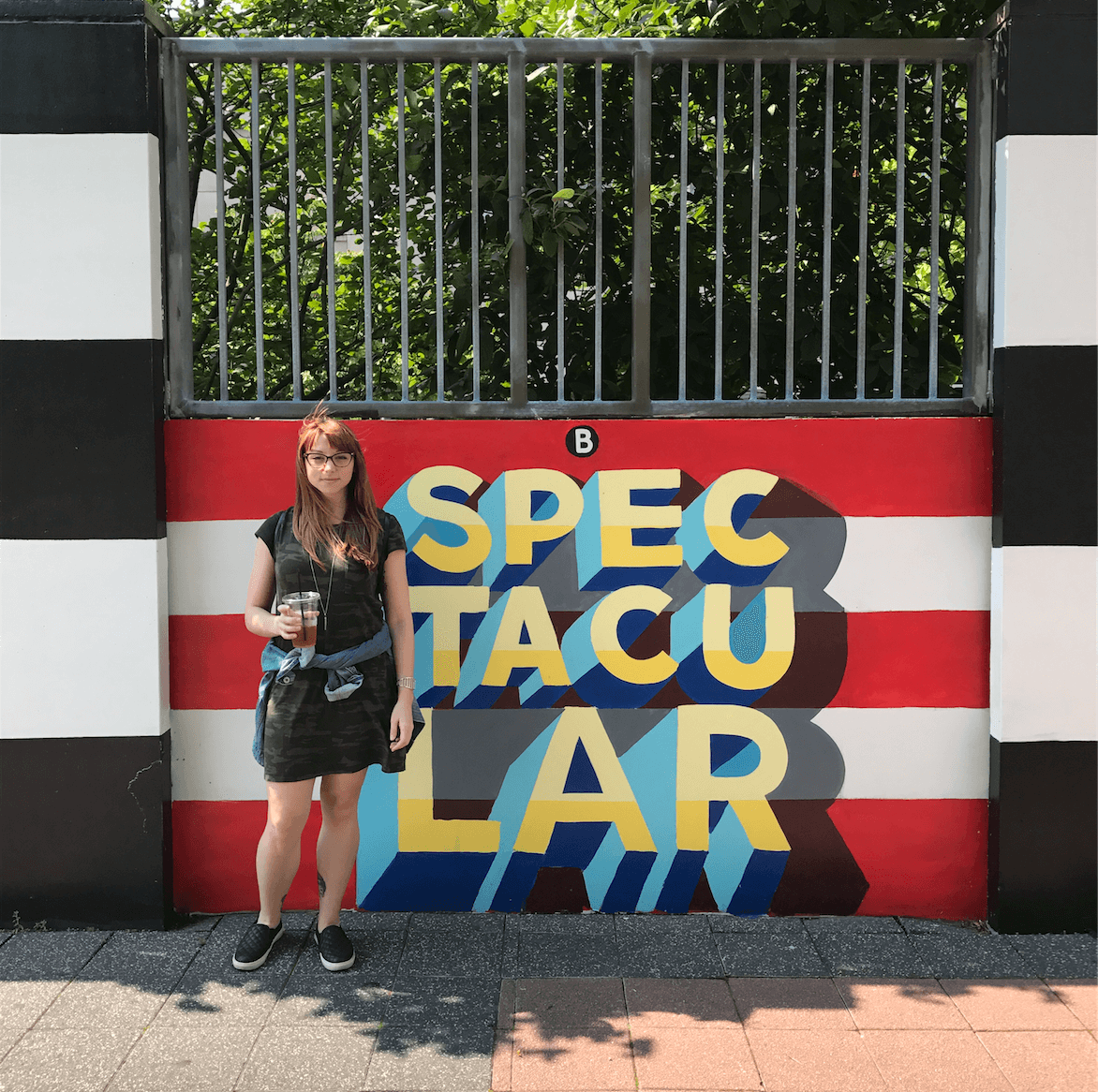 Where are you originally from?
I'm from Syracuse—I came to Rochester as a transfer student. I started school at Lemoyne and transferred to Nazareth. When I lived in Syracuse, I was in an indie rock band and we played a lot of shows in Rochester at venues like the Bug Jar and Water Street. The band broke up and I had taken a liking to Rochester from the glimpses I'd seen over the years, so I started school at Naz. I did my undergrad in Communications and Rhetoric and my master's in Integrated Marketing Communications.
What is your favorite part of living in Rochester?
I love that you can go between neighborhoods and it feels like different cities sometimes—each neighborhood has its own personality, more so than in other similar-sized cities in New York.
I also appreciate all the people in Rochester who give their time freely, whether it's to charities or their passion projects.
Do you have any favorite/secret Rochester spots?
The top of my apartment building. It's not supposed to be accessible to residents, but it is. Bringing up a six-pack, watching the sunset, and waving at the people at the Strathallan drinking $10 cocktails is just the best feeling.
What's the most unique or interesting event you've attended in Rochester?
Rochester Cocktail Revival's events are definitely up there—like their crazy themed parties. There's no feeling like walking into an 80s disco dance party at Cure or a bartender battle. Bartender battles are just something we own as a city. We pack an absurd number of people into a venue to do stuff like this, and it's so cool! This past year, I was on the team doing social media for Rochester Cocktail Revival and it was tons of fun.
Do you have a favorite charity/nonprofit you like to support?
I love supporting Planned Parenthood. Writers & Books is another one—I subscribe every year, but don't make it to their events as often as I would like. I love the idea of continuing education for fun, and I've finally signed up to take a class there this fall!
If you had $100 and 2 hours to kill in Rochester, how would you spend the money/time?
I'd probably buy food for all my friends and have a potluck—just a big party in the backyard or at Highland Park. There's nothing like bringing good people together.
Do you have a favorite neighborhood?
The Neighborhood of the Arts. I'm continuously finding little spaces there that I've never seen before. There are so many little alleyways, plus lots of art. I love seeing stickers all over signs—actually find out about local businesses activities, and more, by reading stickers on the signs around NOTA!
Favorite coffee shop?
I love Glen Edith. Someone always knows your name and your order there.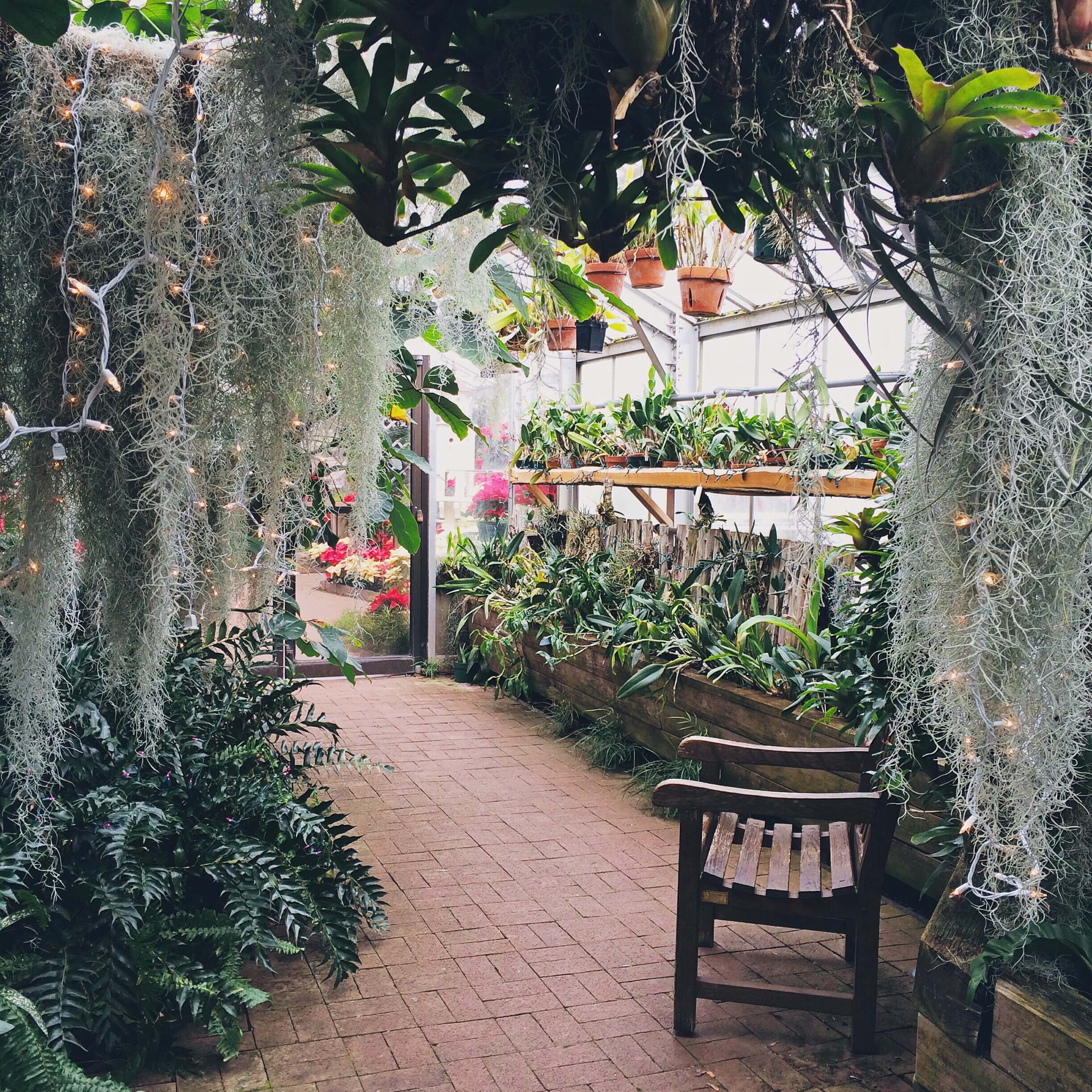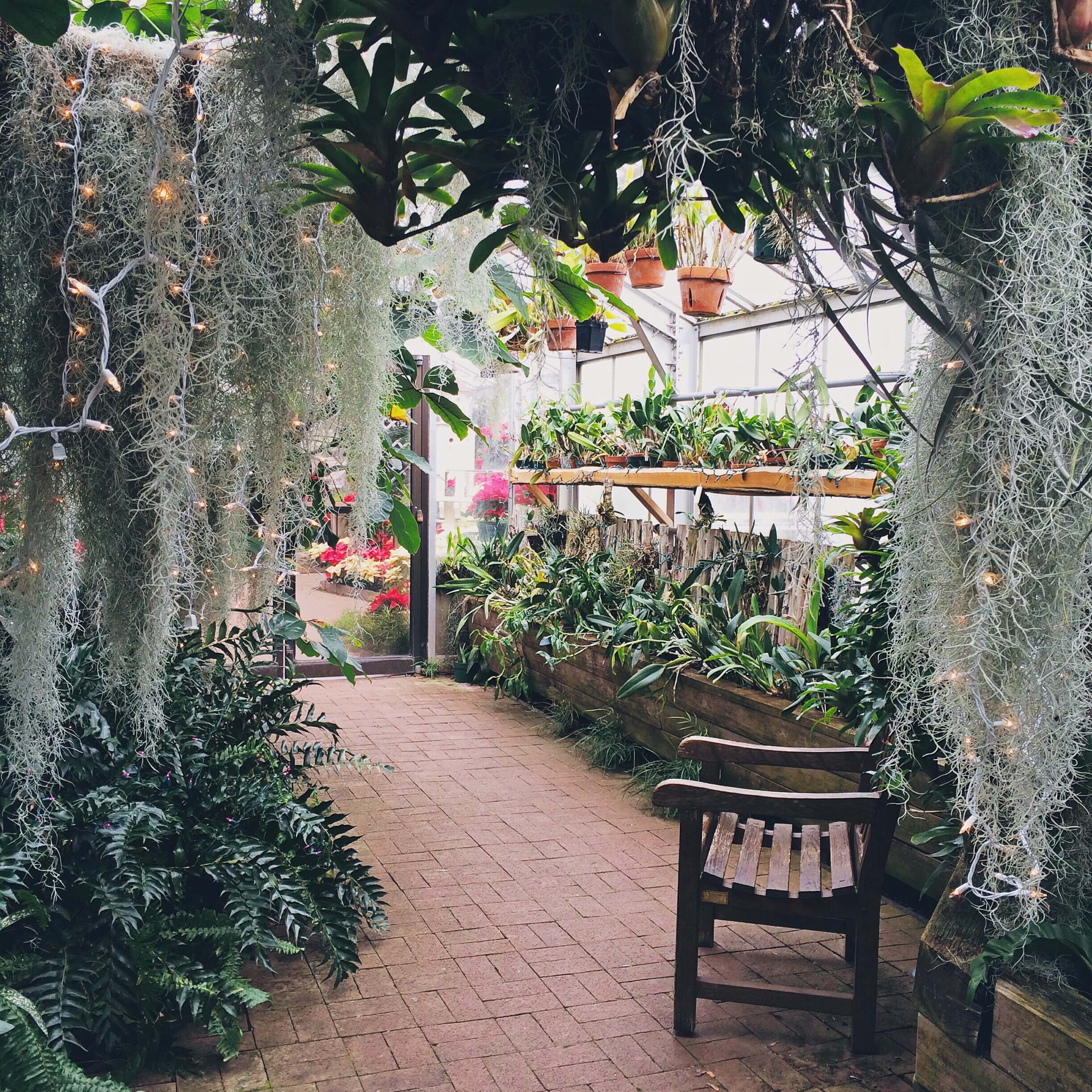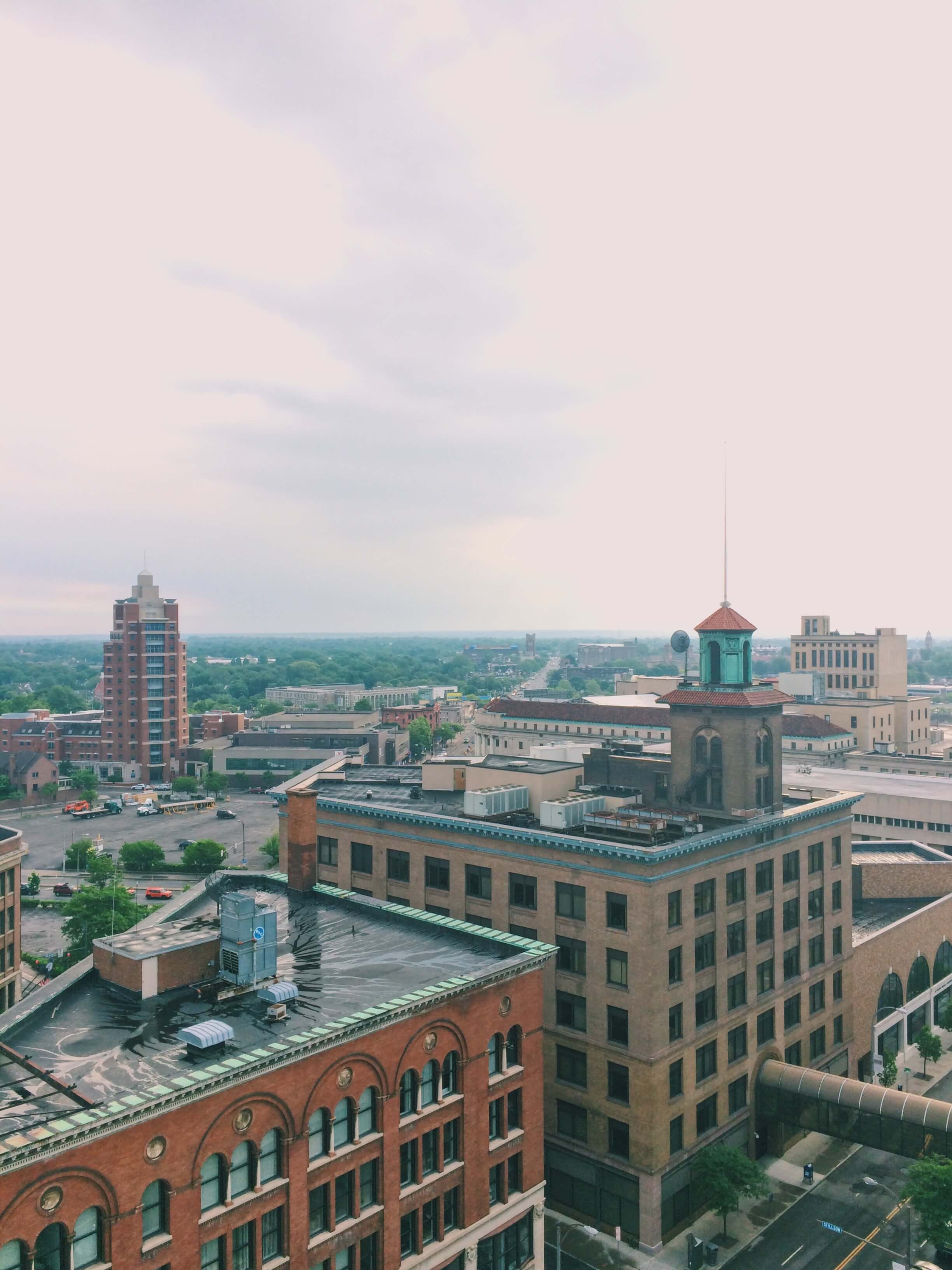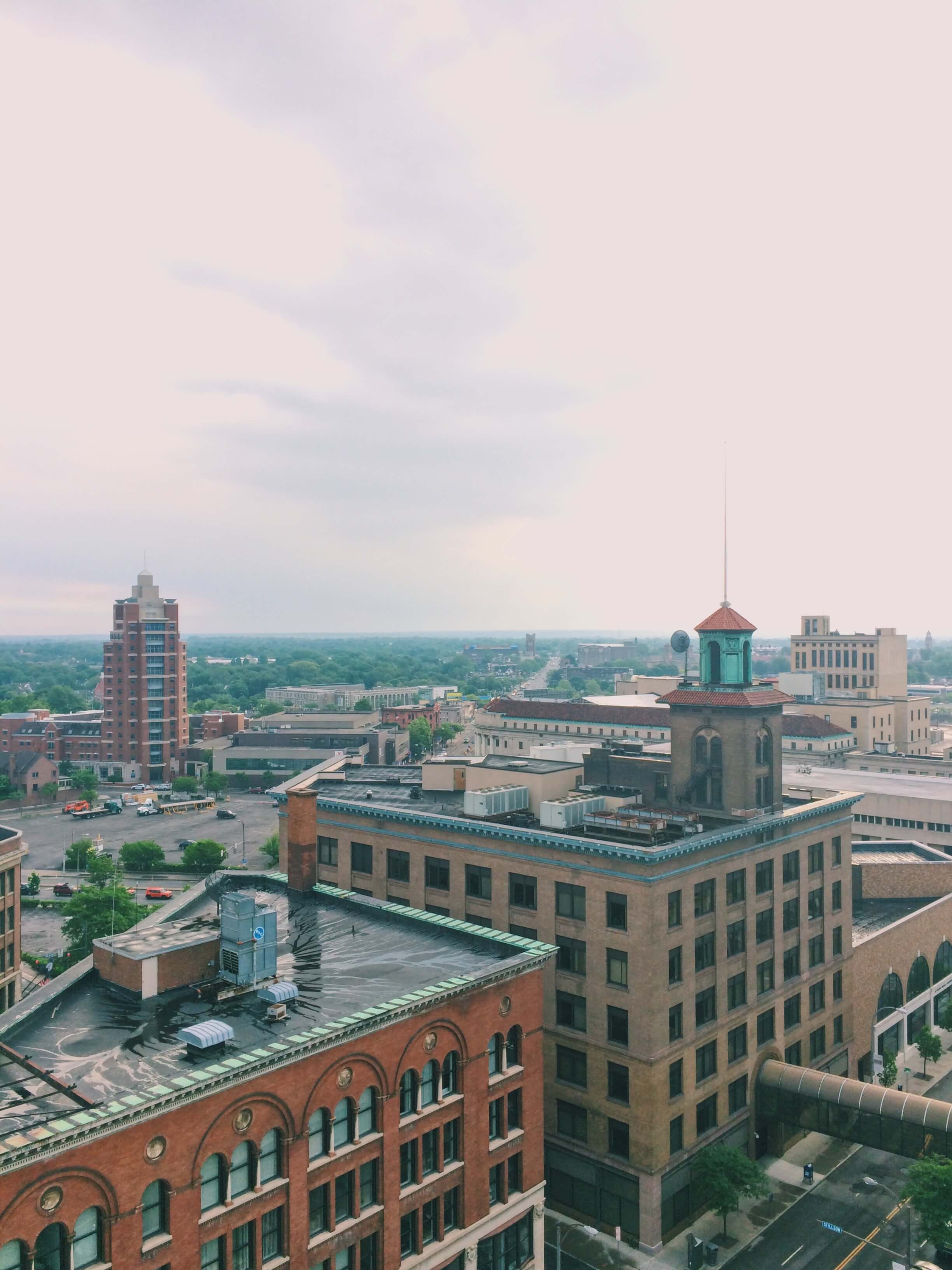 Favorite restaurant?
Fiorella. There's no better pizza in Rochester. I go there all the time. Their margherita pizza is the best one on the menu.
What is your personal coping mechanism for cold/gray weather?
Lamberton Conservatory is great, I have a membership there. I like to go there and people-watch or read. It's heartwarming to see the broad age range of their visitors, everyone from little kids to the elderly.
Last winter I took an all-day class with my dad at the Rochester Zen Center. Learning meditation techniques through their class was a great way to help me cope with feeling crappy in the winter.
What is your favorite Rochester memory?
Just last week—my boyfriend and I took out Zagster bikes and rode through downtown on a Monday night. It was very freeing to be alone in the city with someone you love as the sun is going down in downtown.
What makes Rochester unique?
Our ability and our pride in owning when things don't go right for us. Like the subway, for example—some people would say it's a dump, but to others, it's something worth preserving. We take pride in our crappy side and find beauty in the flaws. Our love never wavers.
We also have a willingness to give free information out for the benefit of others. It's part of our sense of community.
What do you think could be improved?
Sometimes it seems like the City of Rochester isn't listening. We need to get better at getting born and blossomed ideas approved. I'd like to see more young people get involved in politics. We could have better connections between the populous and the people running the city.
If Rochester was a drink, what would it be?
It would be cider. We've got all the apple orchards out in Williamson producing the highest amount of apples in the state. It can be sweet at times, almost overdone, and it can be dry, and sometimes it's just right. It's nice to see Rochester, NY showing up on more drink labels, including ciders!
Do you have any advice for folks who are new to Rochester?
Go to as many classes/events as you can—even if it scares you and you don't know anyone! You'll leave knowing at least one person, and consequently their whole network. Meeting one person here basically means you know their whole family tree.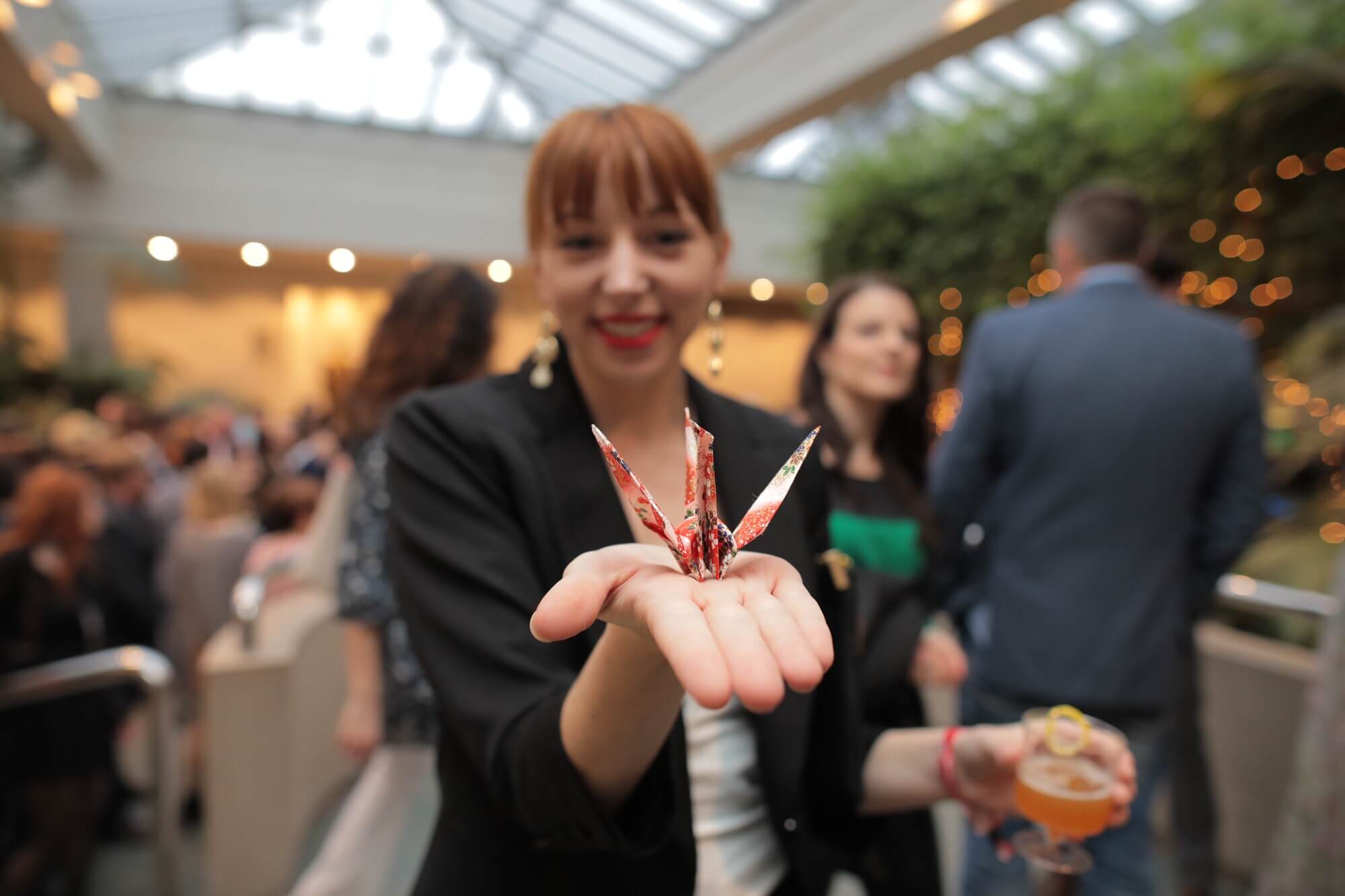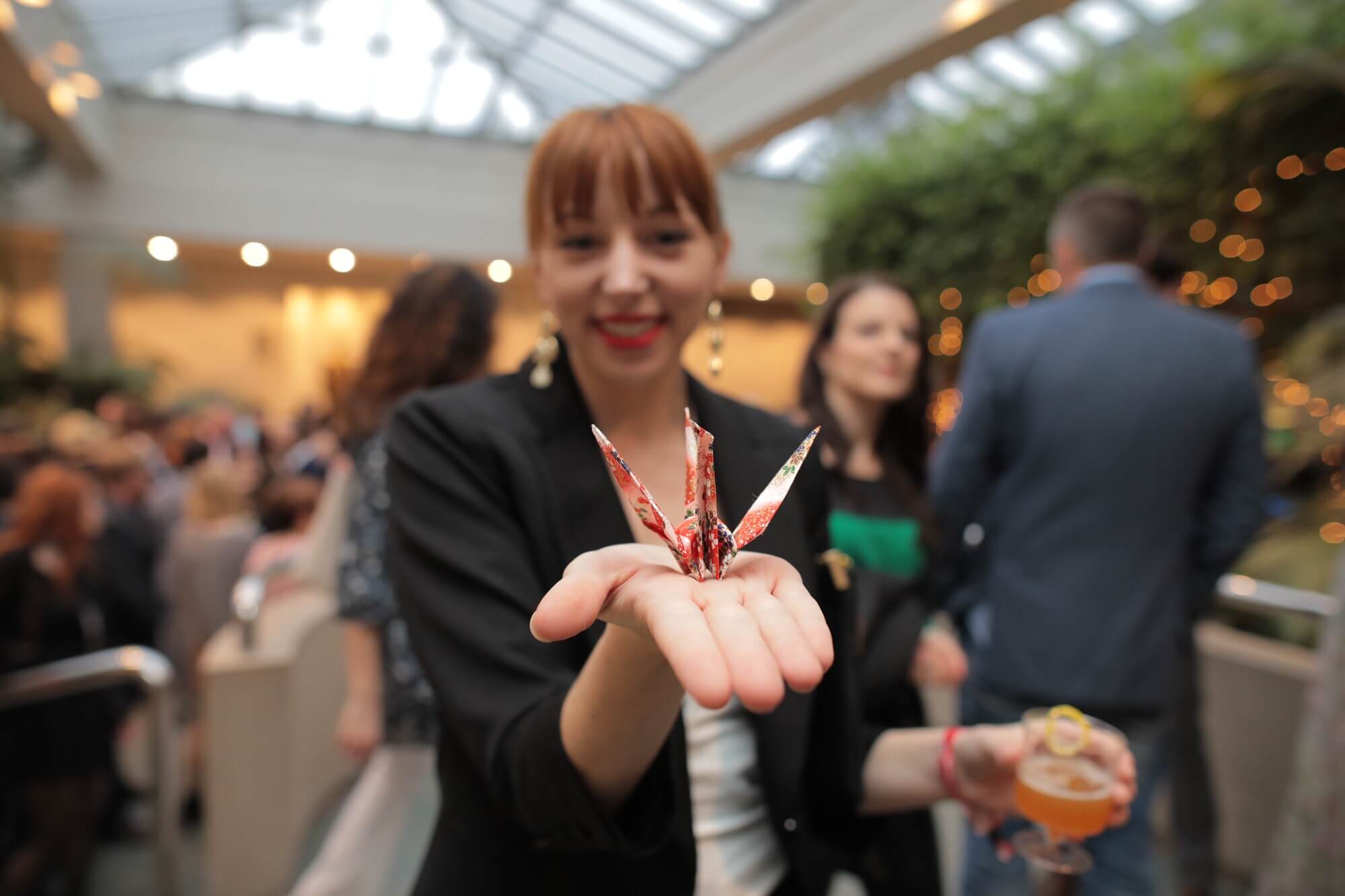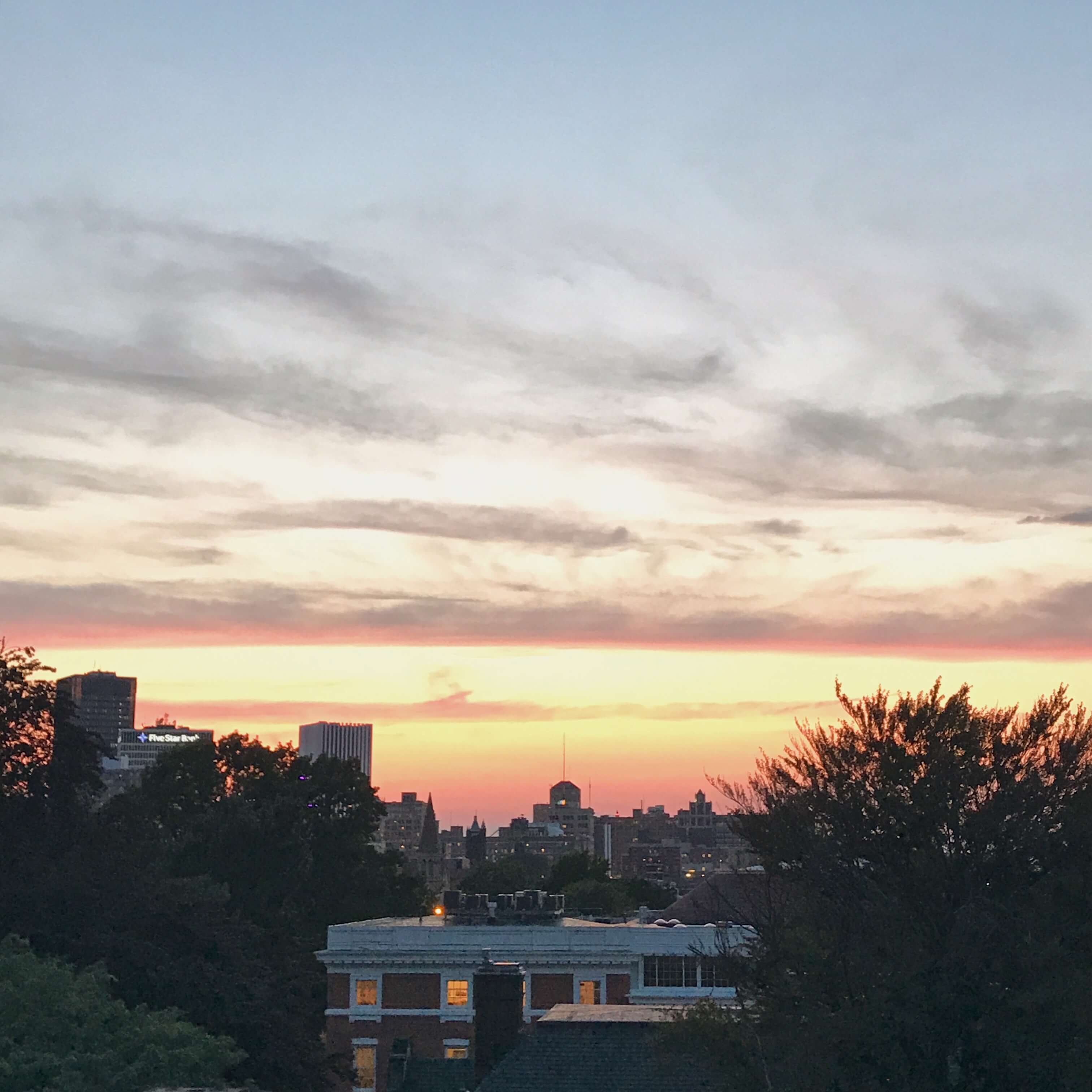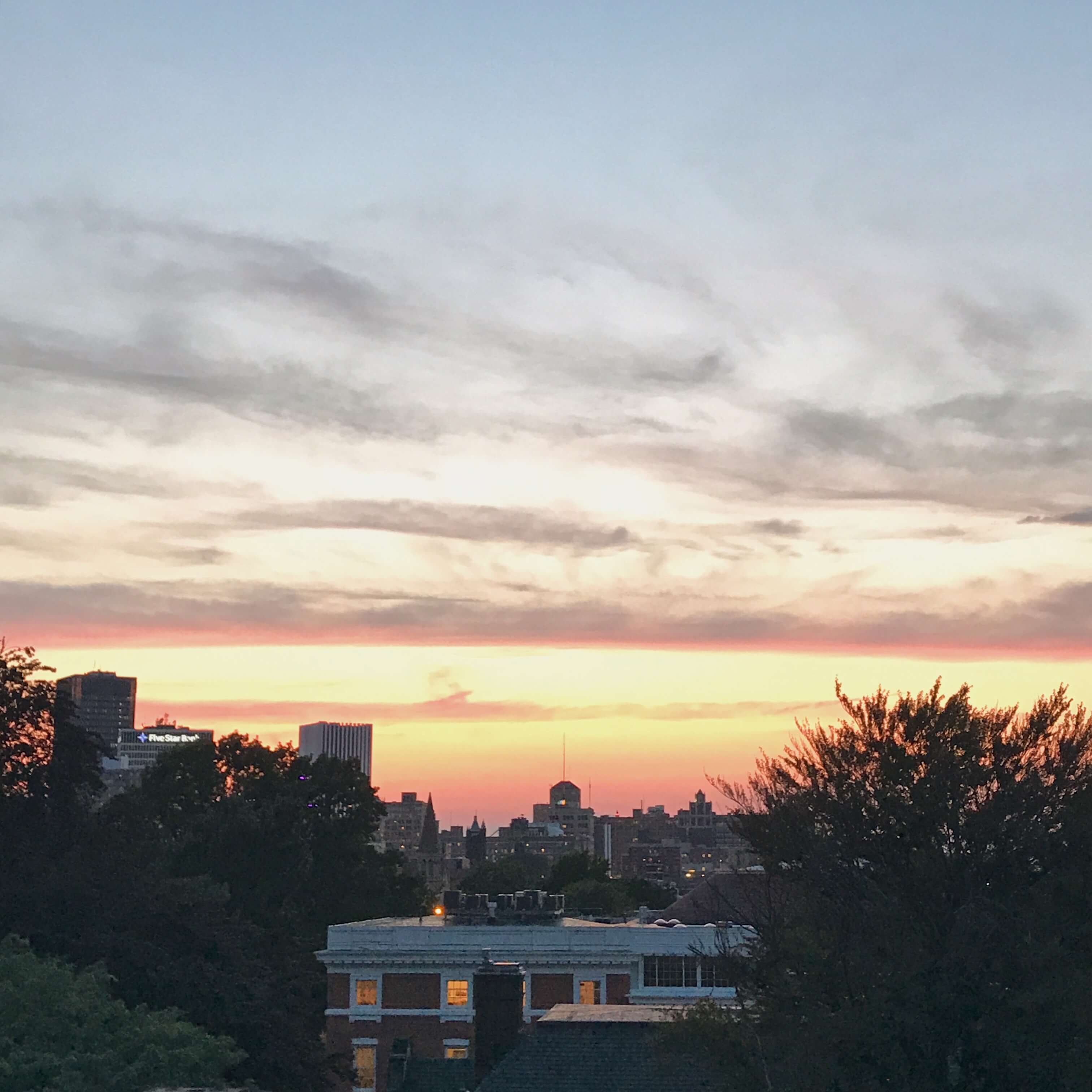 Elise Miklich works for the Nazareth College Marketing department by day, and is an avid reader, writer, and local music enthusiast. For more of Elise's perspective, check out our Instagram.