Chris Fanning
Writers & Books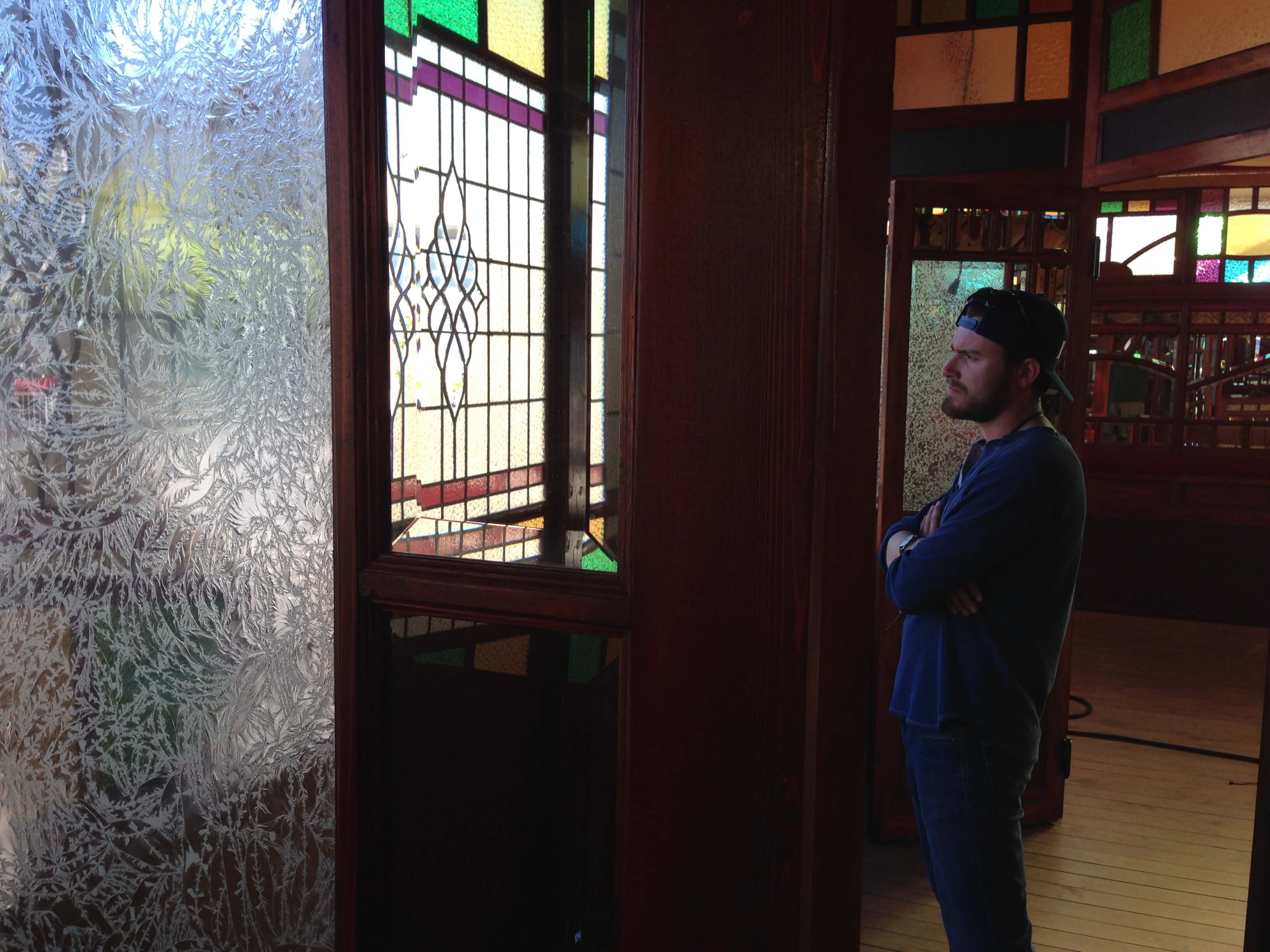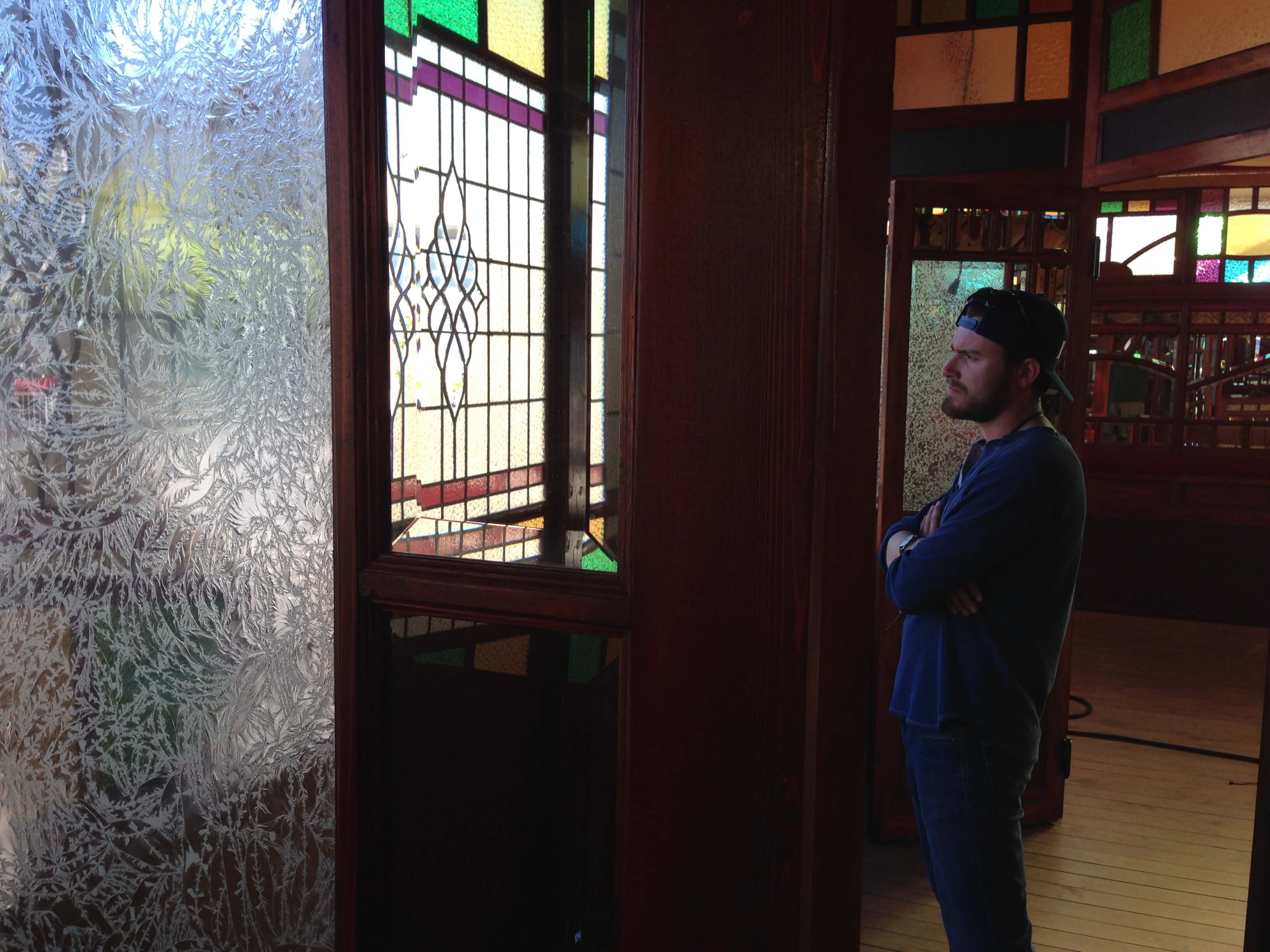 Where are you originally from?
I'm from Geneva, New York (The Lake Trout Capital of the World). I was born and raised on Seneca Lake. I got a scholarship to St. John Fisher College, where I studied psych and then English education. My scholarship required me to do 200 hours of service each school year, so I started doing service work at Writers & Books my sophomore year of college.
What is your favorite part of living in Rochester?
It's very walkable. I've lived in the Wedge, the 19th Ward, Swillburg, and NOTA, all of which are very pedestrian-friendly neighborhoods. They're great neighborhoods, too! In the 19th Ward, we had the nicest landlords that hosted weekly potlucks for all their tenants. One of the apartments I lived in on South Ave in the Wedge, was diagonal to Lux, so we could watch movies from our roof.
Do you have any favorite/secret Rochester spots?
The Winton Library is one of my favorites, I love the feel of the place and that it's so small. Plus, their staff has always been very supportive of Writers & Books. I also love Han Noodle—it's so cheap and so delicious! I even wound up in one of their commercials once. Scotland Yard is another favorite. Last year I discovered Durand Eastman Park Beach and swam there all summer. 20 minutes out of the city, 20 minutes in the water, and then back into town.
What's the most unique or interesting event you've attended in Rochester?
The first After Dark that RMSC did—it was prohibition themed and it was so awesome. MAG Museum of the Dead was brilliant, and the place was packed! It was like something out of a movie. The Fringe Festival's Remote Rochester experience blew my mind, and I ended up doing it 3 times!
Do you have a favorite charity/nonprofit you like to support?
The Friends and Foundation of the Rochester Public Library. I love our local libraries! I give to Fisher Players, the drama club at my alma mater St. John Fisher College, as well as the local arts institutions in NOTA like the George Eastman Museum, the Memorial Art Gallery, and others.
If you had $100 and 2 hours to kill in Rochester, how would you spend it?
I'd probably grab a friend and go to Good Luck. For $100 I'm sure you can have a nice meal and drinks.
Favorite restaurant?
Does Le Petit Poutine count as a favorite restaurant? Scotland Yard has a great atmosphere and live music, plus a Sherlock Holmes theme, great poutine, and pizza. They put on some killer events and the staff and owners are some of the best in town.
Favorite neighborhood?
The Neighborhood of the Arts, absolutely. I love what's happening here. When I started at Writers & Books, I was a PR Associate, and I started attending meetings for NOTABA, the NOTA Business Association. 7 years later and now I share the Vice President position with another NOTA business owner, Jes Sutton from the Barbetorium. There used to be this festival called Artwalk with dancing, music, storytelling, and more. Artwalk no longer happens, but there's a really great group right now who are interested and invested in the neighborhood. Four of us organized the first ever street painting event in NOTA, where we had a band and food trucks, and now our sixth one is coming up this September!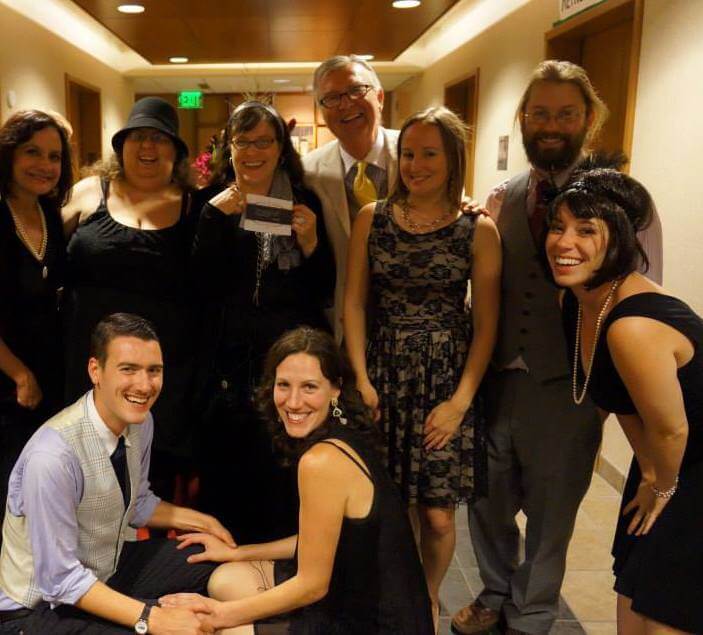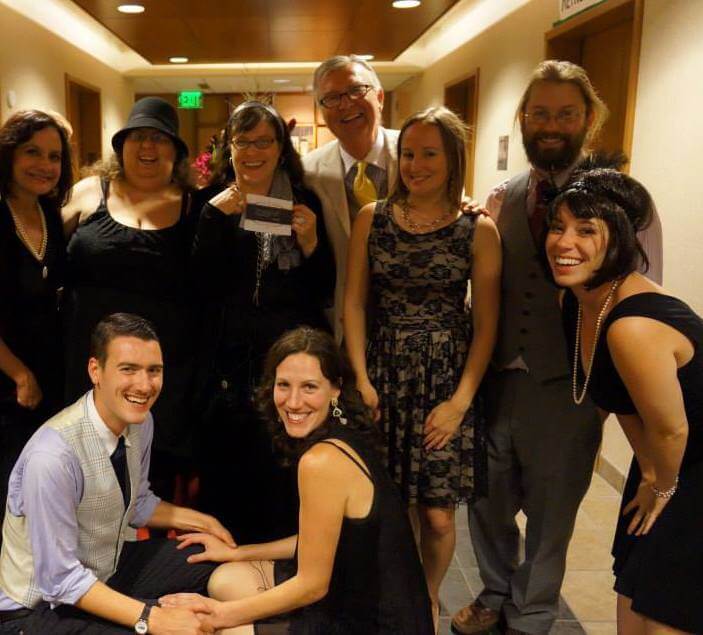 What is your favorite Rochester memory?
Every 4th of July fireworks show. Every laser light show at High Falls I ever went to. Every parade I worked over the 8 years I worked in the promotions department for Entercom Rochester. The aftermath of every gala Writers & Books throws, where the staff is just sitting around drinking leftover wine and eating leftover snacks. Shutting down the Spiegelgarden at the end of a magical night during the Fringe festival with my coworkers. All of these memories are uniquely Rochester, based on the people and experiences we shared.
What makes Rochester unique?
I'm biased, but I would definitely say the cultural scene. No hate on sports scene, the Knighthawks are one of my favorite live sporting events to attend. We've got a lot of big city feel for such a small city. We have art and music, and through the local lit scene, you can often meet authors before they take off (W&B hosted Chimamanda Ngozi Adichie, author of We Should All Be Feminists, etc 4 years ago during one of her first tours). You see things first, when they're still fresh. Plus, we get all the seasons here, which I love.
Festival season I find so silly and so fun—we find all the reasons in the world to get together outside in this tiny time frame, and it's awesome.
What do you think could be improved?
Public transit could be improved. There could be more consideration for bikers too, with more bike lines and perhaps bike sharing programs. I lived in Holland for a year and was so impressed by how they have built their cities and towns around sharing the roadways.
If Rochester was a book, what genre of book would it be and why?
I'd say magical realism. Things are ordinary and familiar, but at the same time, there are layers where things could happen. The subway, High Falls, Cobbs Hill—you could be Joe Nobody and run into someone interesting or a strange opportunity could present itself.
What's it like working at Writers & Books? What's your favorite part?
It feels like a family; everyone works really well together and we all look out for one and other. Our departments all run on each other (when there are only 11 staff members, that tends to happen)—we celebrate birthdays and holidays together because we're such a close-knit group. The building we occupy is an old police precinct and has so much charm—the outside is very untouched, and inside there's this original molding that I love.
I also love being a champion of literature in the city. I feel like literature often gets overlooked in the arts scene. Now we're offering events like Read Local, a master class and free public reading where we bring the author of a locally-published book to Rochester. We partner with publishers Open Letter Books and BOA editions for these events. Our SummerWrite youth camps are unlike anything else offered in New York. Where else would I get the chance to teach a week long class on Fantastic Beasts & Where to Find Them to fourteen 8 to 11 year olds?
Do you have any advice for readers, creatives, or Rochesterians in general?
People are often put off by Writers & Books being located in the city, but the city is a thriving and welcoming place! I'd encourage people who are less familiar with the city to take an afternoon and walk downtown. Walk the bridge, go down the gorge, and just really take the time to give the city a chance.
Also, when it comes to reading: listen to your librarians. Check out BOA Editions and Open Letter. Attend some Writers & Books events. Books are magic. Oh, and embrace the ampersand. It's part of our brand & also fun to write.
Chris Fanning is the Director of Communications at Writers & Books. He graduated from St. John Fisher College in May 2008 after spending a year abroad in The Netherlands. He is also Assistant Producer of the KeyBank Rochester Fringe Festival. He currently lives in the Neighborhood of the Arts and enjoys walking to work with his headphones cranked up as high as they can go. Chris runs the Writers & Books Social Media sites, including Twitter, Facebook, and Instagram. Check out more of Chris's perspective on our Instagram.