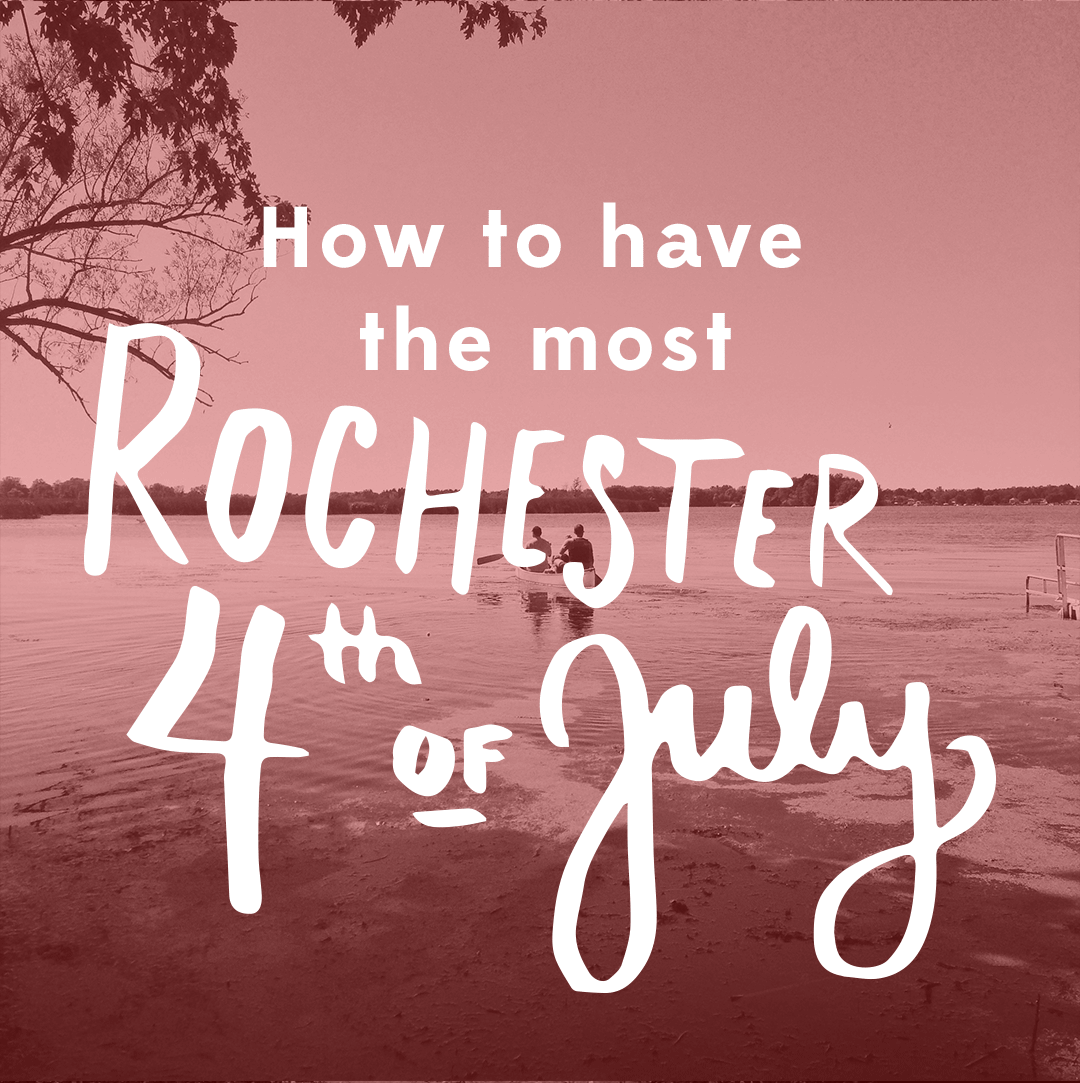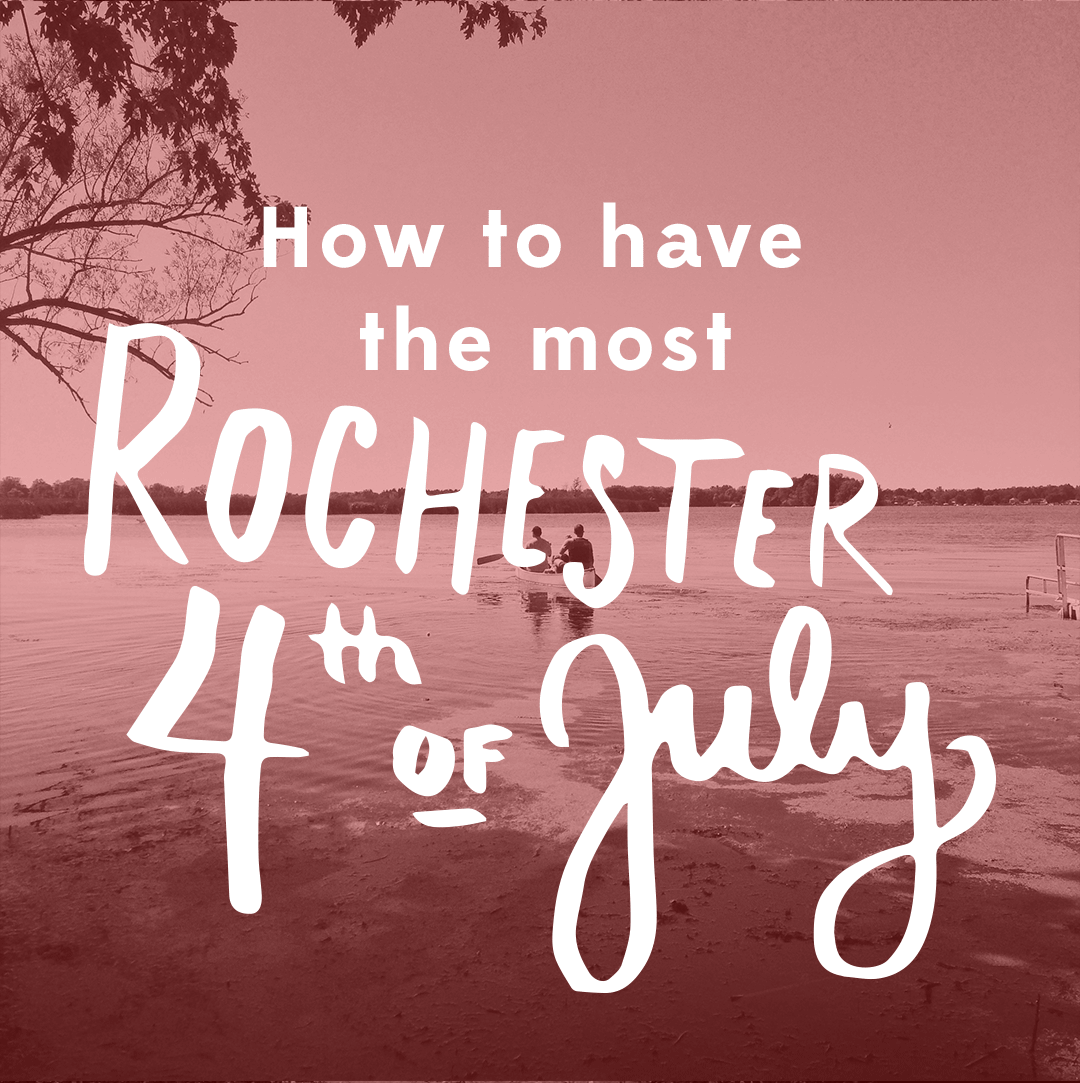 Over the past two years, we've noticed a common theme in our interviews: many of our interviewees love to celebrate the 4th of July in Rochester. There's just something really special about it. Here are some tips from our previous interviewees on how to have the best 4th of July ever in #ROC.
Sometimes, it all depends on watching the fireworks from the right place. The consensus seems to be to find a tall building where you'll get an awesome view.
"I lived downtown for awhile in the Capron Lofts, and we'd go up to the roof to watch the fireworks on the 4th of July. You're so close to them that you have to crane your neck up to see everything, and your neck starts to hurt, but it's a really cool community experience of togetherness." Casey Bowker
 
"Standing on the top of Capron Street Lofts during 4th of July fireworks! I've never been so close that you could see and feel the debris from the fireworks. There's nothing like seeing the fireworks over the Freddie-Sue bridge! It's a beautiful light show."  Jennifer Caton
The Ford Street Bridge is where the best 4th of July memories are made.
"I used to be terrified of fireworks until about two years ago. That year, I rode my bike to the 4th of July fireworks and faced that fear. I stood up close [at the Ford Street Bridge], too!" Tianna Manon
 
On his dream Rochester day, Matt DeTurck would "time turner back to July to see the 4th of July fireworks from the Ford Street Bridge."
 
Every year on the 4th of July, there's an RPO concert outside on the bridge over the Genesee. "This is what I love about ROC -- coming together to enjoy the arts and forming a loving community. This kind of thing doesn't happen in every city. We have something beautifully unique. I've heard the complaints about our city, but honestly those things rarely cross my mind when I see what we're truly capable of. That night, I felt like everyone was family. We can and will be a city that works towards social justice and healing if we collectively engage in it. My hope is that the arts in Rochester will be a panacea for the local community and a catalyst for communities worldwide." Greg Best 
Other times, it all depends on being with the right people.
"During my second or third year in Rochester, on the 4th of July, I just hung out with friends all day in the park. It was a mixture of neighborhood kids, families, and twenty-somethings just hanging out and mingling. We spent the whole day goofing off and getting snacks and drinks. It was an even, calm, solid amount of fun. Good people and good food: just a satisfying day all around." Rob Mostyn
 
When we asked Chris Fanning his favorite Rochester memory, everything came to mind: "Every 4th of July fireworks show. Every laser light show at High Falls I ever went to. Every parade I worked over the 8 years I worked in the promotions department for Entercom Rochester...All of these memories are uniquely Rochester, based on the people and experiences we shared."
Even if you're in the suburbs, you can still celebrate in true patriotic fashion.
"Maria: Where did you grow up?
AJ: I live in Penfield technically. But it's in the Webster school district, and I have  Rochester mailing address. It's a mish-mash. So, we'll just say Rochester.
Maria: Growing up in Spencerport was the same. We have a lot of open space, but then you're not that far away from the city.
AJ: Yeah, it was great. My sisters and I and all the neighborhood kids could just go over to the park and have all the space we wanted to run around.
Maria: And yell and throw stuff. And set off fireworks.
AJ: Yeah! Our neighbors used to set off fireworks for 4th of July.
Maria: I could not do that now that I live in the city (laughs).
AJ: Yeah, you'd get the fire department called on you."  AJ
No matter how you celebrate, in #ROC, you know you've got all the ingredients for a fun, memorable holiday with the people you care about, in a place you love.
Happy 4th of July, folks!