Sam Dibona and Sarah Hudson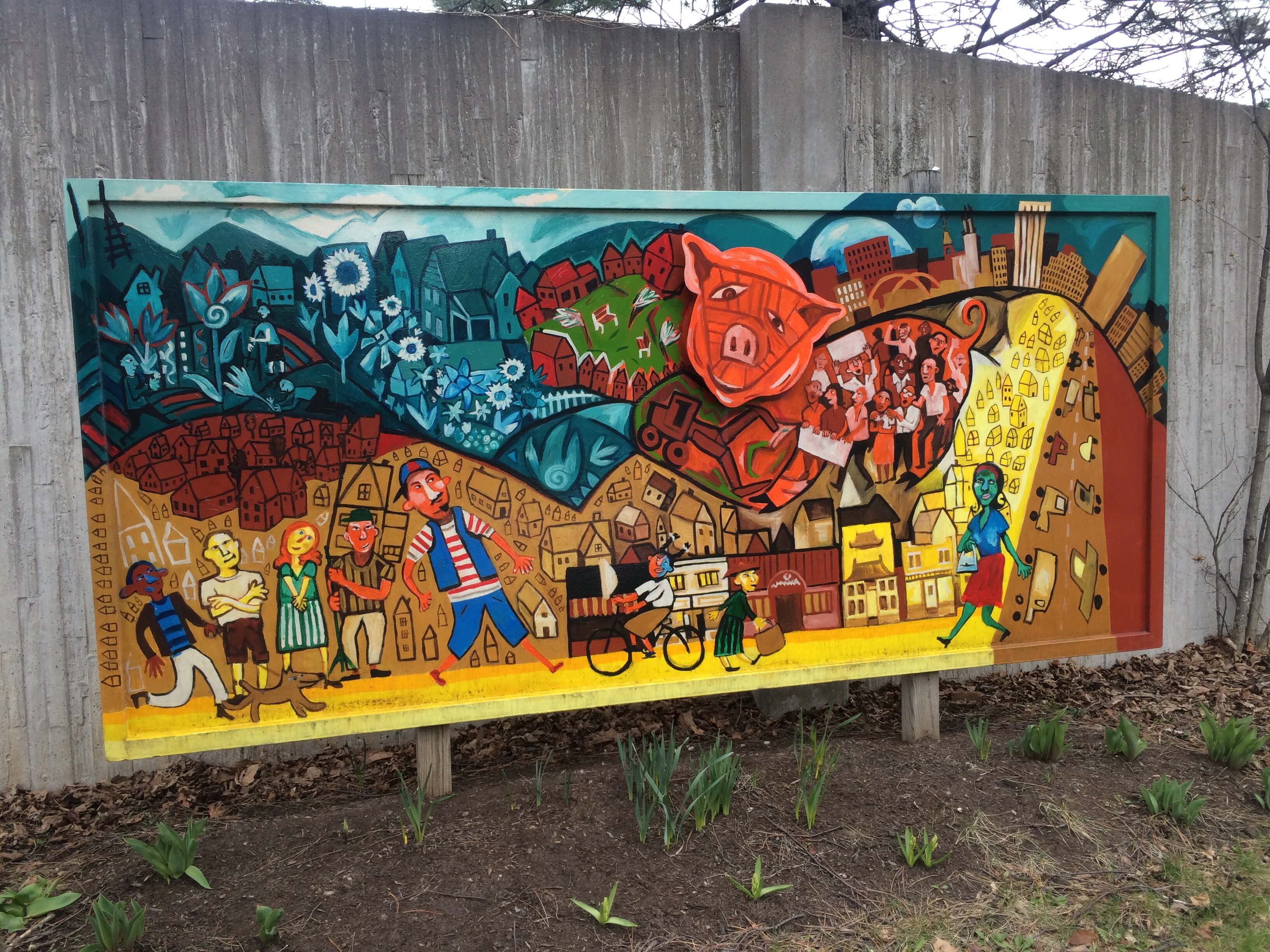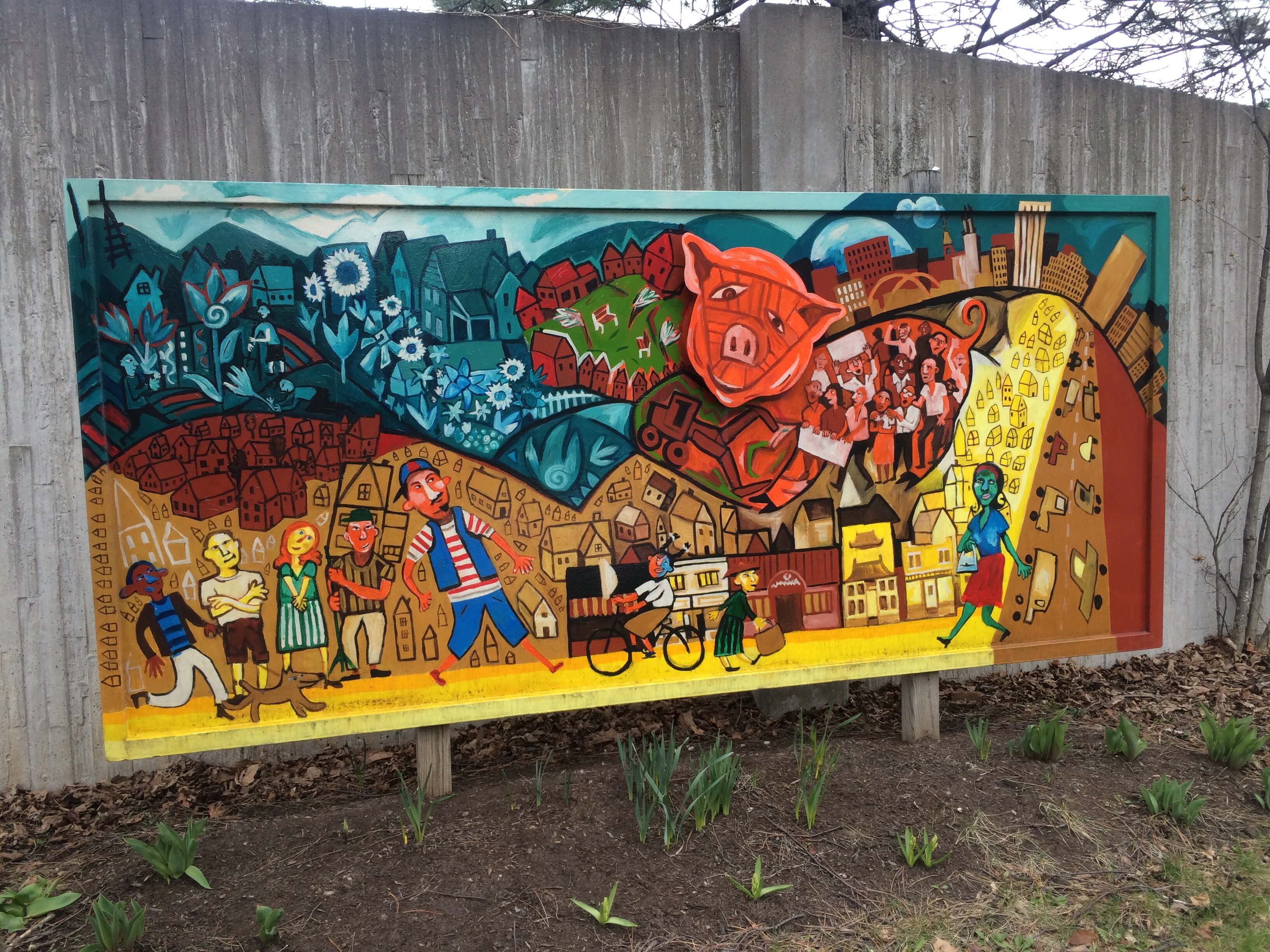 "Everywhere you look there's some organization promoting the arts, culture, or diversity."
How did you meet?
Sam: Worked on promotions teams at radio stations. One day Sarah told me she was going to an Aaron Carter concert, and the rest is history. We also both went to Fairport schools, but didn't meet each other until after high school.
Sarah: At some point, I think we realized that we had mutual interests, and we decided we wanted to be best friends and then eventually we became roommates.
What is your favorite part of living in Rochester?
Sam: I love springtime. Other cities have nice weather year round, but they don't get to experience the thrill of spring when the trees start blooming and everyone is outside and on their porches.
Sarah: My favorite part of living in Rochester is being close to the bars, restaurants, and events that I want to go to. Everything is convenient including work, which I can walk to.
Do you have any favorite/secret Rochester spots?
Sam: Han Noodle is one of the secret places in Rochester that people don't always pay attention to. Being able to bring your own drinks is great, and the food is delicious and inexpensive. It's also a great place to take a group of friends, as long as it's not during a busy time.
Sarah: I'm drawn to the Village Gate restaurants and stores like Salena's and Dark Horse*. Dark Horse is very convenient and a great place to go with work clients. The second floor of the Village Gate is gorgeous and relatively secret and undiscovered! Also, I love going to Scotland Yard, which has great food, trivia, open mics, and brick-oven pizzas.
*Now closed.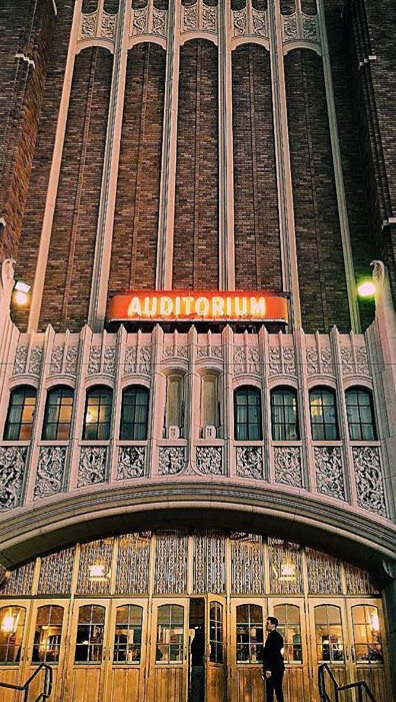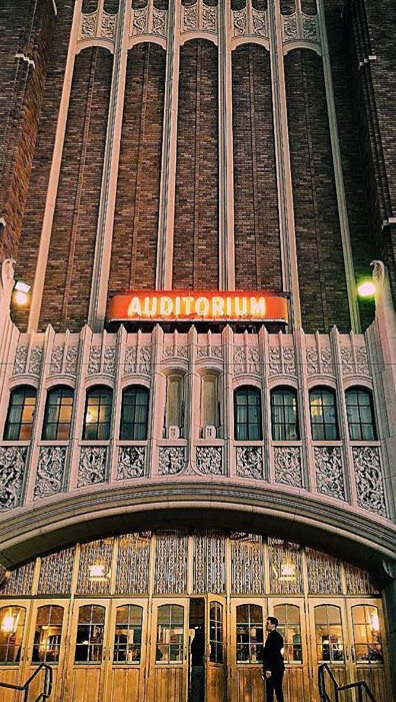 What is your favorite time of day to hang out in the city?
Sam: Happy hour any day of the week is great. When it's warm, I love to sit on my porch and drink a glass of wine.
Sarah: During the week, I have to stay in work mode so I'm more of a night owl. I love the freedom of Friday nights around 8 or 9 p.m. when the work week is over and everyone comes together to celebrate the weekend.
Describe your dream Rochester day.
Sam: One of the best days I've every had started out with Bruegger's on Monroe, then we went to a Rhinos game, and finally to Hogan's Hideaway for Moscow Mules and food. After that, we sat on friend's porch to watch a great sunset.
Sarah: Our friends do this thing called "cultural Sundays" where we try to do something different each week. We've gone to Red Wings games, walked to Genny Brewery, and watched Walking Dead at Marshall Street Bar. These are some of my favorite Rochester days.
Do you have a favorite neighborhood?
Sam: I love both the Park Ave and Swillburg neighborhoods. I moved to Park Ave from the Swillburg area where I lived with my mom after high school. I wasn't sure what it was going to be like, but it turned out to be a quiet, quaint neighborhood. The neighborhood got it's name from the pig farms that used to make up the land. One of my neighbors in Swillburg actually had a photo of our backyard with pigs in it.
Sarah: NOTA (Neighborhood of the Arts) because I work at the Auditorium Theatre and the arts scene is very unique and different. There is a range in diversity of art and spaces, from Memorial Art Gallery to Village Gate to Writers and Books, and Starry Nites.
Rochester has a lot of different pieces that come together to form a beautiful city.
Favorite bar?
Sam: We started going to Scotch House when it first opened. It kind of felt like we were the pioneers there. We've gotten to know the owner Paul really well and he's just all around a great guy. I love giving my business to hardworking locals. Anyway, now-a-days you can barely move in there on a Friday and Saturday, which is great! It's just overall a great party spot. I like to escape the craziness sometimes and head to the back porch, but don't worry! Paul's got speakers out there too so the dance party doesn't have to stop.
Sarah: When I first started going downtown, I went go to Lux, which is such a great place to go because it has such a great community of people that go there regularly so you always end up talking to new people. You feel like you're not crowded together and there's the different theme nights and the great outdoor space.
Favorite hungover eating spot?
Sam: Sol Burrito, Balsam Bagels, Monroe Ave Diner
Sarah: Dogtown for garbage plates.
What is your personal coping mechanism for cold/gray weather?
Sam: I don't really have a coping mechanism. I live in Rochester so I know what I'm getting myself into. This winter has been pretty tame (knock on wood).
Sarah: One time I planned out a snow day adventure where my friends came over, watched movies, and made a big dinner.
What is your favorite Rochester memory?
Sam: Mine was the day we moved into our current apartment during Park Ave Fest weekend. I walked in, dropped all of my stuff in the apartment, and went to Park Ave Fest.
Sarah: I was in the Pride parade for work as "Newsies." It was great to be a part of the community of people where everyone was extremely dedicated to the cause. I had always wanted to be a part of a parade and Pride was especially exciting.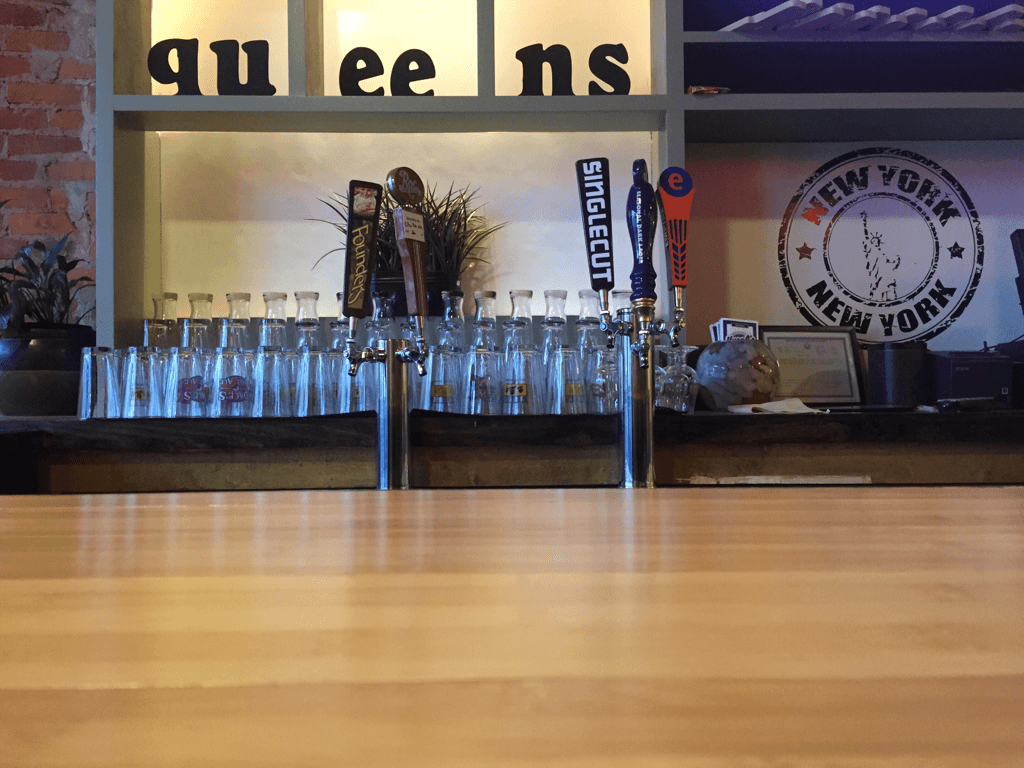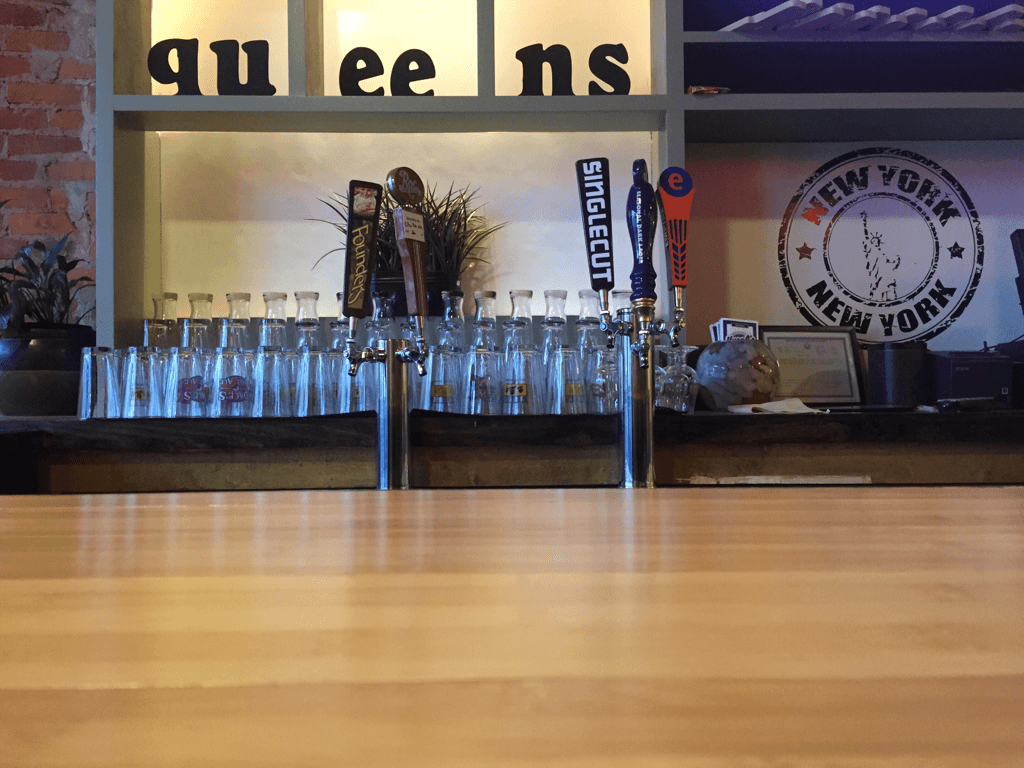 What makes Rochester unique?
Sam: When I first moved downtown, I didn't really know what to do down here. Both of my jobs helped to introduce me to downtown. Because of work, I found a bunch of places that I never would have discovered before. They have such unique character and are truly hidden spots.
Sarah: I think it's very interesting when you talk to people and they don't realize how culturally diverse Rochester is when it comes to the arts. They don't realize how broad the arts and diversity amongst neighborhoods are in Rochester. Everywhere you look there's some organization promoting the arts, culture, or diversity.
What do you think could be improved?
Sam: Parking can be difficult especially when you want to go to different neighborhoods.
Sarah: Clean up the city. There are so many sites that make the city colorful and bright, but they get hidden behind the grime. This is something that the community should get behind as it isn't one group or person to do it.
If Rochester were a food, what would it be?
Sam and Sarah: Garbage Plates. Rochester has a lot of different pieces that come together to form a beautiful city, in the same way that garbage plates have a lot of different ingredients, but they all come together to form a delicious, albeit odd, food. When you tell someone from outside of Rochester about garbage plates, people question it until they eat it and they love it, just like people who have never been to Rochester and don't understand it until they experience it.
Sam and Sarah are friends and roommates that live in the Rochester. I met them a couple of months ago at Cafe Sasso to do this interview and immediately wanted to be friends with both of them. Both are active in the Rochester community, as Sarah works for the Rochester Broadway Theater League and Sam works for Empire Digital Signs. See more of Sarah and Sam's perspective on our Instagram.
Interview by Emma Daitz.