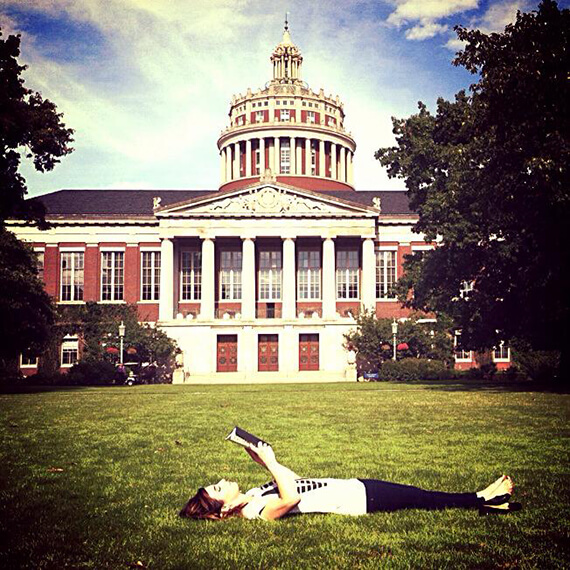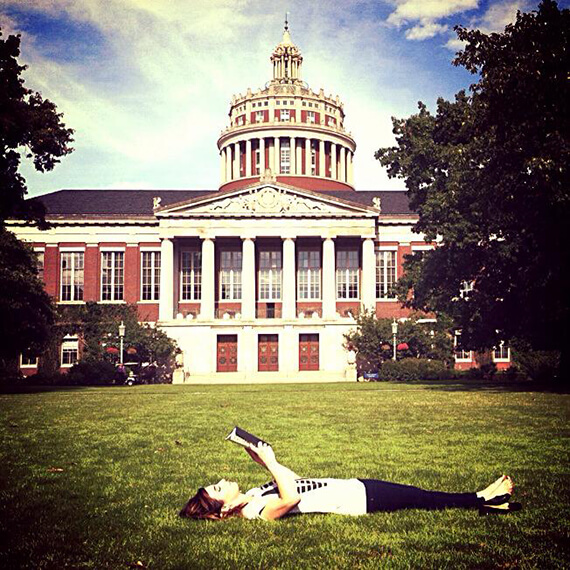 It makes me appreciate Rochester's past and keeps me hopeful for our future.
What part of Rochester are you from?
Webster, where life is worth living!
What is your favorite part about Rochester living?
I have two favorite parts about living here: one of my favorite things about living in Rochester is by far the people—every time I go to Wegmans, it's like a reunion. Whenever I walk past someone on the street, I get a smile and a friendly "hi." Rochesterians know that life here can be a bit of a drudge, especially during the long winter months, and I feel like we recognize when someone is discouraged and needs a friendly smile. Another one of my favorite things about Rochester is the arts culture that is everywhere. There are so many festivals dedicated to the arts; WALL\THERAPY murals decorate so many of our neighborhoods; live music fills the streets in the summertime, and there are so many museums or art galleries to explore.
Do you have any favorite/secret spots?
Brown Hound Downtown—they have these absolutely phenomenal peanut butter cookies that I literally dream about (more frequently than what is probably considered "normal"). They are a happy marriage of crumbly and chewy, sweetened to divinity, oozing rich, warm peanut butter perfection. It's a party in my mouth whenever I'm shoveling those cookies into my greedy jowls.
What is your favorite day to hang out in the city?
The golden hour—I love Rochester sunsets. With our crazy weather, you never know what the clouds are going to do or what shades of blue and pink and purple will end up in their formations.
What is your favorite day of the week?
Friday—there is always something fun happening in the city on a Friday night, First Fridays being my favorite! They are such an amazing opportunity to meet local artists and see their work, try a delicious variety of wines and cheeses, and enjoy the city.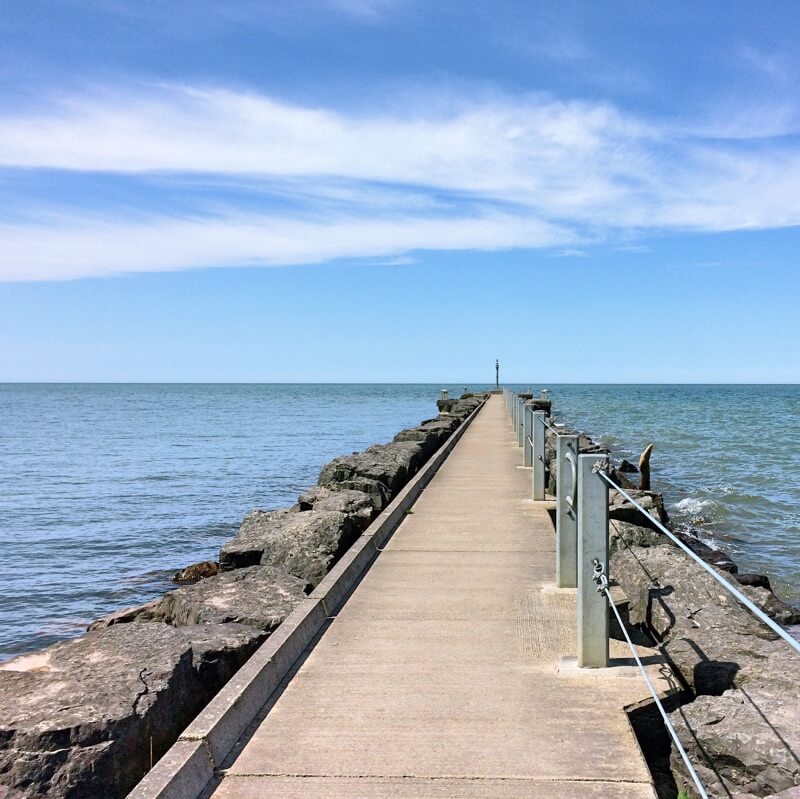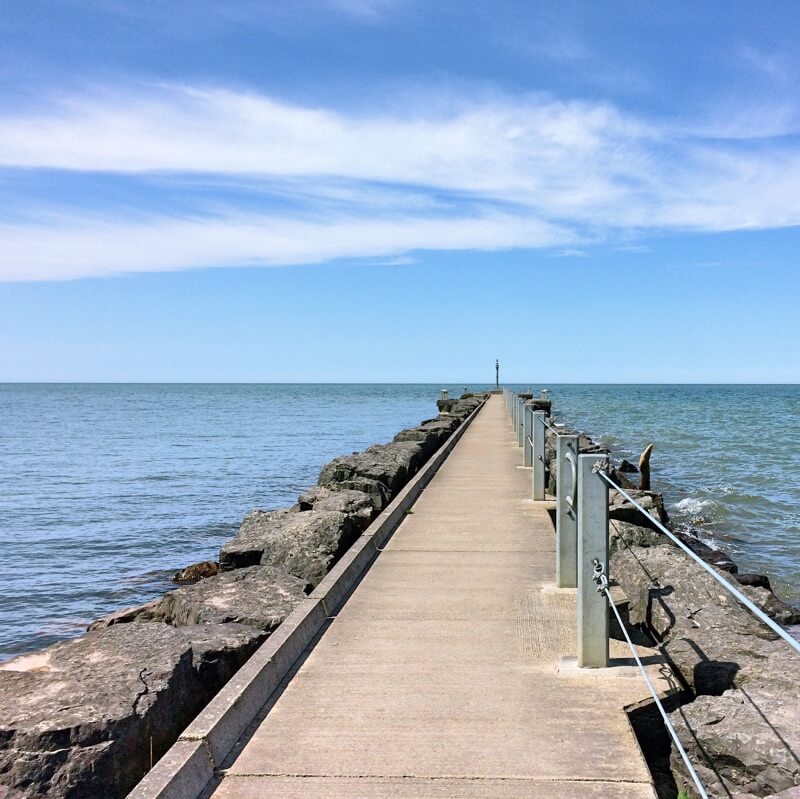 Spending time in the museum helps me find beauty in everything, from pieces of contemporary 'art' that are pretty curious to the cold Rochester winters.
Describe your dream Rochester day.
When the weather permits it, I love being outside. My dream Rochester day consists of swinging by the farmer's market and getting some blackberries, cherries, and pineapple to feast on (and maybe a Hart's Signature Breakfast Sandwich! Yum!), going for a hike in Webster Park (to walk off that Hart's sandwich, of course), reading barefoot outside, and then going out with friends in the evening, presumably to a fun festival.
Do you have a favorite neighborhood?
My favorite neighborhood is NOTA—I love walking around the MAG and the George Eastman Museum gardens; the architecture is beautiful and there is so much rich history in the area. It makes me appreciate Rochester's past and keeps me hopeful for our future.
Favorite bar?
The Daily Refresher! Matthew is the best bartender I have ever had. He is so friendly, fun, creative, and wildly imaginative; he makes the best drinks in Rochester. I love getting a Hummingbird (it hasn't been on the menu for well over two years, but every time I ask, Matthew happily makes me one) and their french fries. Their french fries are flawless—light and crispy on the outside, warm and chewy on the inside, dressed in salt and sprinkled with pepper.
Favorite hungover eating spot?
Aladdin's—their Greek food is so light and refreshing! It always makes me feel better.
What is your personal coping mechanism for cold/gray weather?
I try to embrace the cold/gray weather and continue to do the things I love doing; I layer up and go for hikes and daily walks when the weather is above 20 degrees (anything below 20 degrees is just outside the confines of my cold threshold). I also spend more time with art and my favorite books. I work at the Memorial Art Gallery and I've found that spending some time every single day with amazing works of art really changes your perspective and your mood. Sometimes, on the days when it's -12 degrees, I bring a book up the Fountain Court and read while the Eastman students are practicing on the Organ. Spending time in the museum helps me find beauty in everything, from pieces of contemporary 'art' that are pretty curious to the cold Rochester winters. Lewis Carroll talks about the snow so perfectly. He says, "I wonder if the snow loves the trees and fields, that it kisses them so gently? And then it covers them up snug, you know, with a white quilt; and perhaps it says 'Go to sleep, darlings, till the summer comes again.'" It's such a happy way of thinking about the cold and changing your outlook.
What is your favorite Rochester memory?
Going to the lilac festival—every year I love that the city is enveloped in the sweet fragrance of fresh lilacs. Yes, please!
What makes Rochester unique?
The people, the art scene, the food scene, the music scene, the fact that we have 22 colleges, 30 art galleries and museums, and over 40 parks in the area. We also have some amazing folklore regarding Mt. Hope Cemetery and other rich history.
What do you think could be improved?
The abysmal amount of constant construction, like the endless eyesore on East Ave where the inner loop was. What is even happening there? Yikes.
If Rochester were a fragrance, what would it be?
It would be a Highland lilac with subtle undertones of a garbage plate!