Madelyn and Jennifer
12:30pm on a Friday
at Little Button Craft & Press
What's your favorite part of living in Rochester?
Jennifer: I think my favorite part is that I can do a little bit of everything, and still afford to do a little bit of everything. I like that I can ride my bike to a semi-professional baseball game, and go to the airport within 7 minutes. We have everything here. We have the beach, the country, rivers, and bike paths. And it's affordable. I'm from California originally, and the thing I noticed when I first moved here is that people that maybe aren't the most educated, maybe they work at a gas station, can still afford to buy a home and live a regular life. That is something that is very attractive to me about Rochester. It's a great equalizer. And it's a full season place. It has fall, spring, and summer. It's a nice place for everybody, and that's why I've made it my home, so I can be a part of all those things.
Madelyn: I grew up here. I lived in Webster, and then I lived in Los Angeles, California for 8 years. I moved back home because my family is here. And I missed the seasons, especially the fall. It was really hard to not have fall in California. But, I love living in the South Wedge particularly because I can walk to work. I can walk to my other job at Highland Hospital where I work in the ICU as a nurse. I have everything that I need right here. There are restaurants, shops, our jobs, and our friends. So for me, it's the accessibility and not having to be in a car. Living in Los Angeles and sitting in a car for forever was terrible.
You both decided to start businesses here. What made you decide to do it here versus somewhere else?
Jennifer: Well, the South Wedge is pretty awesome. When I moved here about 11 years ago, it was going through another renaissance, different than what we see now. I had a friend of mine tell me that this was going to be a great place. So, I believed him, and I bought a home here and started Hedonist Chocolates and Ice Cream. The landscape was different back then, but I knew it was a great place. And things were cheap enough then where other businesses would come in and try something different and creative. It's not an expensive place, especially back then, and a lot of cool, creative things were happening. And I wanted to be a part of that, and that's why I chose the South Wedge.
Madelyn: Well, we've only been open for four days (laughs). The reason we decided to put Little Button in the South Wedge is because we want to keep the Wedge evolving. There were some local businesses that had been here that closed recently. We wanted to keep the foot traffic here and have more than just one or two places to visit when people to come to the Wedge. So when we decided to open another business, it just made sense to open a craft shop because that's my love. And it's right down the street from Hedonist, so we can keep things alive, and evolving, and fun, and just provide another cool space.
Do you have any favorite secret spots?
Madelyn: I like the beach personally. I love Marge's.
Jennifer: We like Solera Wine Bar. It's a quiet little corner over there, but it's awesome.
Madelyn: It's also where we met.
Jennifer: And I think Rocco is our favorite restaurant, which is not too far from here. And Highland Park is awesome.
Madelyn: It feels like our backyard.
Jennifer: The river path is really nice. It's underutilized. I like to ride my bike along it. You can also rent a kayak and kayak down these hidden waterways.
What's your favorite time of day?
Madelyn: I would say early evening, when things are starting to wind down. Most of our friends live in the Wedge, so a lot of times we'll go to Lux and hang out in the backyard and take bike rides. For me, it's the early evening, around dinnertime.
Jennifer: I like the early morning. I usually start work really early. In the winter, I like being the first person to walk out into the snow and put my footprints in it.
What's your favorite day of the week?
Madelyn: For me, it rotates since I work at the hospital and have a rotating shift. My favorite day is whenever I get a day off (laughs).
Jennifer: Work-wise, it's Thursdays. We have the majority of our staff come in. That's the day paychecks are ready for people, and we're getting ready for weekend events, so there is a lot of liveliness. And people around here are getting excited for the weekend. Plus, there's usually a dance party at Lux.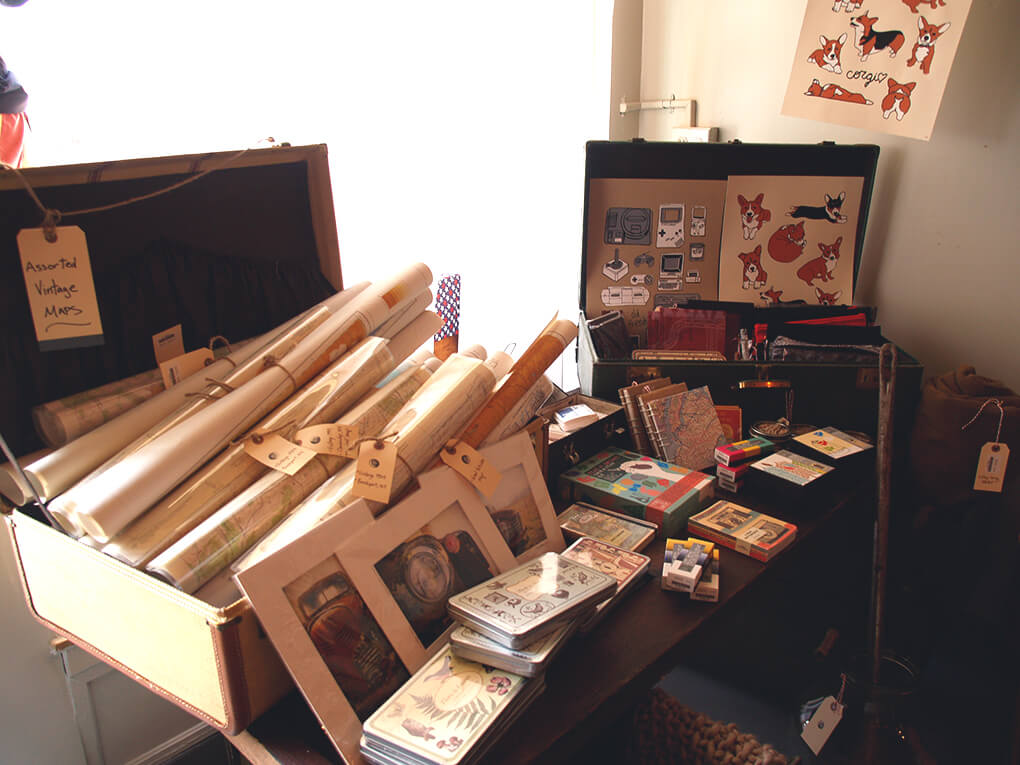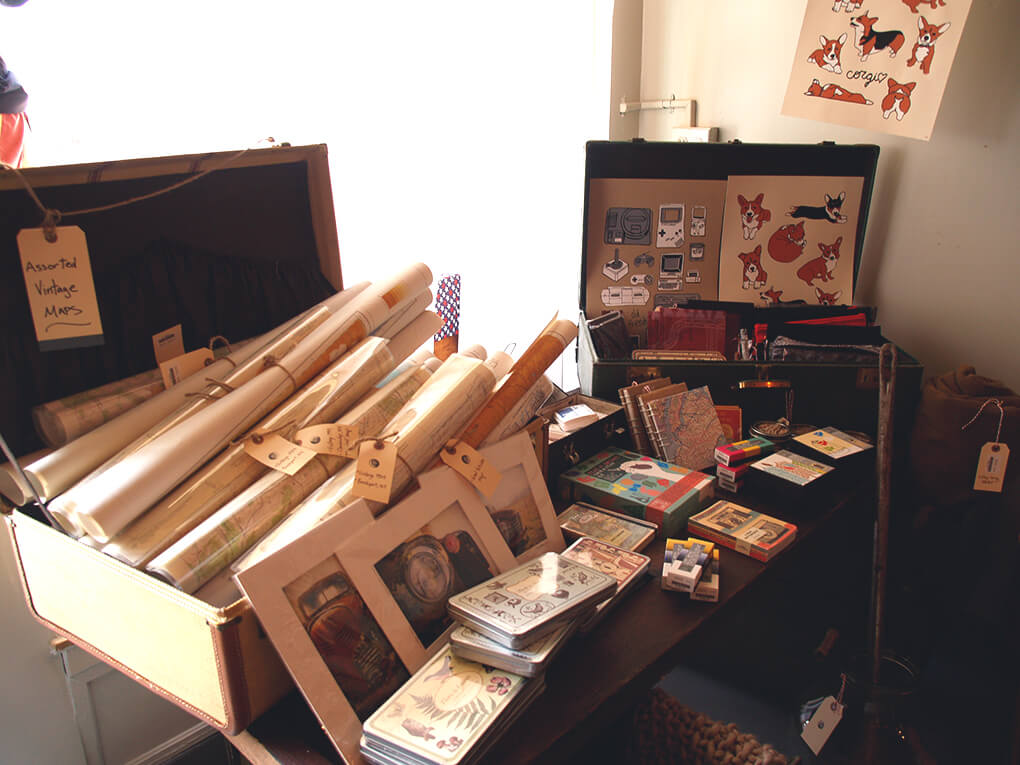 Describe your dream Rochester day.
Jennifer: Awesome days start with sleeping in, and then meeting our friends for breakfast at Pat's Coffee Mug. And then strolling along the river, going to shops, maybe stopping in the Goodwill over here and checking it out. If it were a Public Market day, we'd go out there and hang out. Afternoon drinks in the sun, at some place like Orbs or Tap and Mallet. And hanging out with friends and doing some kind of project.
Madelyn: I like when we ride our bikes around. I like finding a cool little place to go to dinner. There are so many places. I love going to Solera, getting a cheeseboard, and just hanging out and having a good glass of wine. We stay in the Wedge a lot.
Jennifer: We like to go home and drink wine and sit on our couch in our backyard. Especially right now in the summertime. That's a great way to end the day. Or have a bonfire in the yard.
I probably know the answer to this already. What's your favorite neighborhood?
Madelyn: The Wedge. (laughs) Our whole life is here. We work here. Our friends are here. Our home is here. We love it. We're trying to brand the Wedge to be "Craft Lives Here." There are so many handmade things, the handmade chocolate, and the handmade crafts here. And we have a bunch of local breweries that just opened up.
Jennifer: And we have the Real Beer Expo, which is craft beer. And craft cheese.
Do you have a favorite bar?
Jennifer: Well, we go to Lux a lot, because it's right here. It has a nice backyard.
Madelyn: It's like Cheers, you know everybody (laughs).
Jennifer: Hedonist is right next door, and we're right next door too. They've got good stuff going on there. It's kind of an activity hub.
What's your favorite hungover eating spot?
Jennifer: I like Orbs, which is right up the road. They have a really nice brunch. If it's mid-week, then I used to really like going to Mise En Place and getting a burger with a Triple X Vitamin Water.
Madelyn: I like to go to Boulder and get a giant vanilla latte and a bagel sandwich. They have a turkey with cranberry bagel sandwich there. That's my go-to. And they have this really awesome comfortable loveseat that is my favorite, so I like to just sink in that loveseat and soak up my hangover with my latte.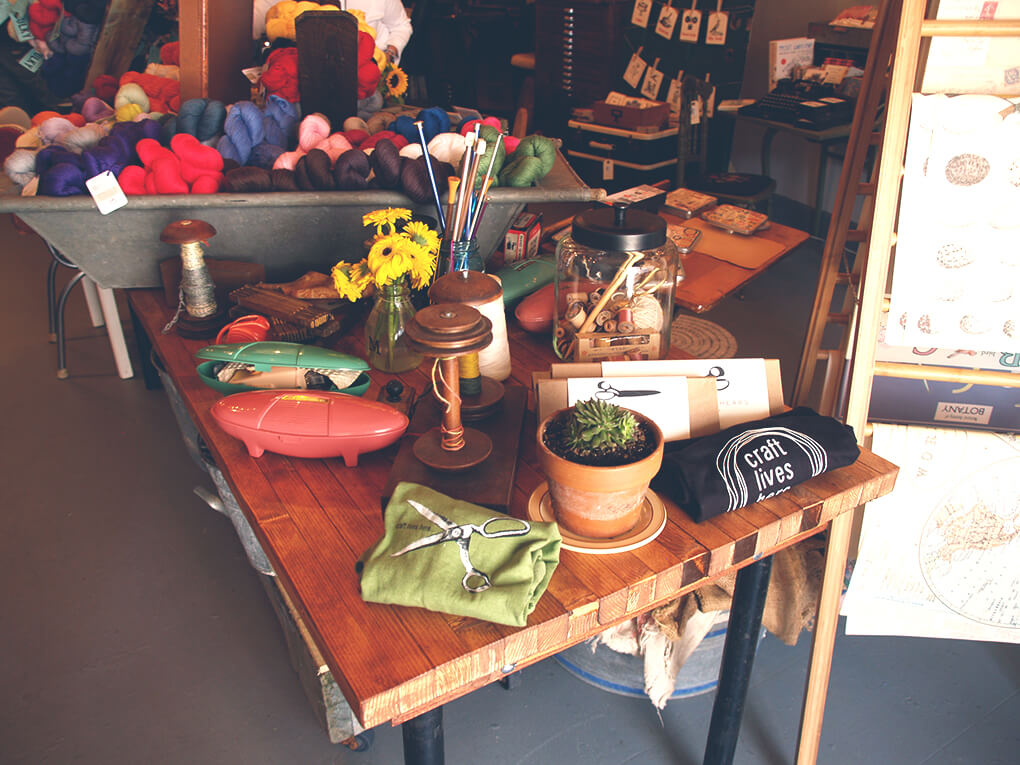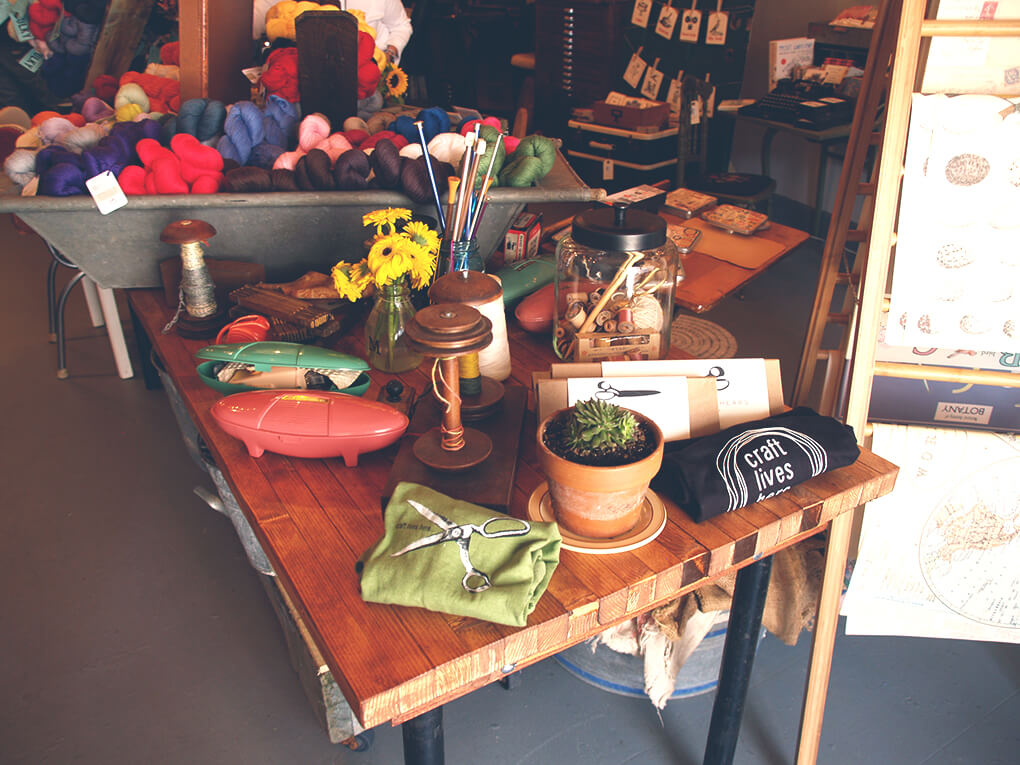 Who gets a Genny in a mug? But to him, it was classy and that's how they did it.
What's your personal coping mechanism for bad weather?
Madelyn: I actually like to vacation. That was my promise to myself when I moved back from California. The spring, summer, and fall here are beautiful, but the winter is long and sometimes unbearable. So we made a deal that we would try and vacation in the winter. Jenny's family lives in Santa Cruz, so we're lucky we get to go back there. My sister lives in Hawaii, so we go visit her. Just getting out for the winter is my plan. I'll be here all summer, but I have to vacation in the winter.
Jennifer: I probably start cooking more. In the fall, I'll start thinking about making beef jerky, things in the crockpot, or stews. When I go home, that's what I like to do. I like to cook or create something. We're both creators, so she likes to do stuff with yarn or paper. I think about ingredients.
Madelyn: It's very cozy.
What's your favorite Rochester memory?
Jennifer: I think falling in love with Maddie was probably my best one.
Madelyn: I can't top that! (laughs) I was trying to think of some kind of childhood memory. I was so homesick for the first couple of years in Los Angeles, and so I spent a lot of time thinking about home. For me, it's the water. I thought moving to LA would put me close to the ocean, but it was so far, and there was so much traffic to get there. It was awful. I love being near the water. It settles me. Just being at the lake, or taking a walk on Webster pier, or just driving down Lake Road. So for me, it's definitely just memories of being at the lake with my family, and going to Seabreeze, or something down by the water.
If Rochester were a drink, what would it be?
Madelyn: I feel like it would be something kind of old school, like an old-fashioned cocktail. There's so much history here. Something warm and old. I would say a Manhattan.
Jennifer: I was thinking that too, but I had this experience one time at a bar. It's closed now, but it was an old bar. And all these old timers still went there, even though it was a bunch of hipsters running it. And this one old guy ordered a Genny. They took the Genny, brought out this huge, old mug, and filled it up. And there was this old timer drinking a Genny out of a mug. And I remember thinking, "That is Rochester." That guy probably worked at Kodak or something, and was just going to his bar, sitting in his barstool, and having a Genny, like he did many times before. And it's just a light beer that no one gets in a mug. Who gets a Genny in a mug? But to him, it was classy and that's how they did it. And that to me represents Rochester the most.
I met Madelyn when I was a wee tot and she was romping around Rochester with my sister when they were in college. I met Jennifer many years later on the first day they opened Little Button. Both Madelyn and Jennifer are local Rochester entrepreneurs and huge advocates for the South Wedge. I encourage you all to check out their shops - Little Button Craft & Press and Hedonist Chocolates & Ice Cream - and help support our amazing local businesses! Thanks, Madelyn and Jennifer!