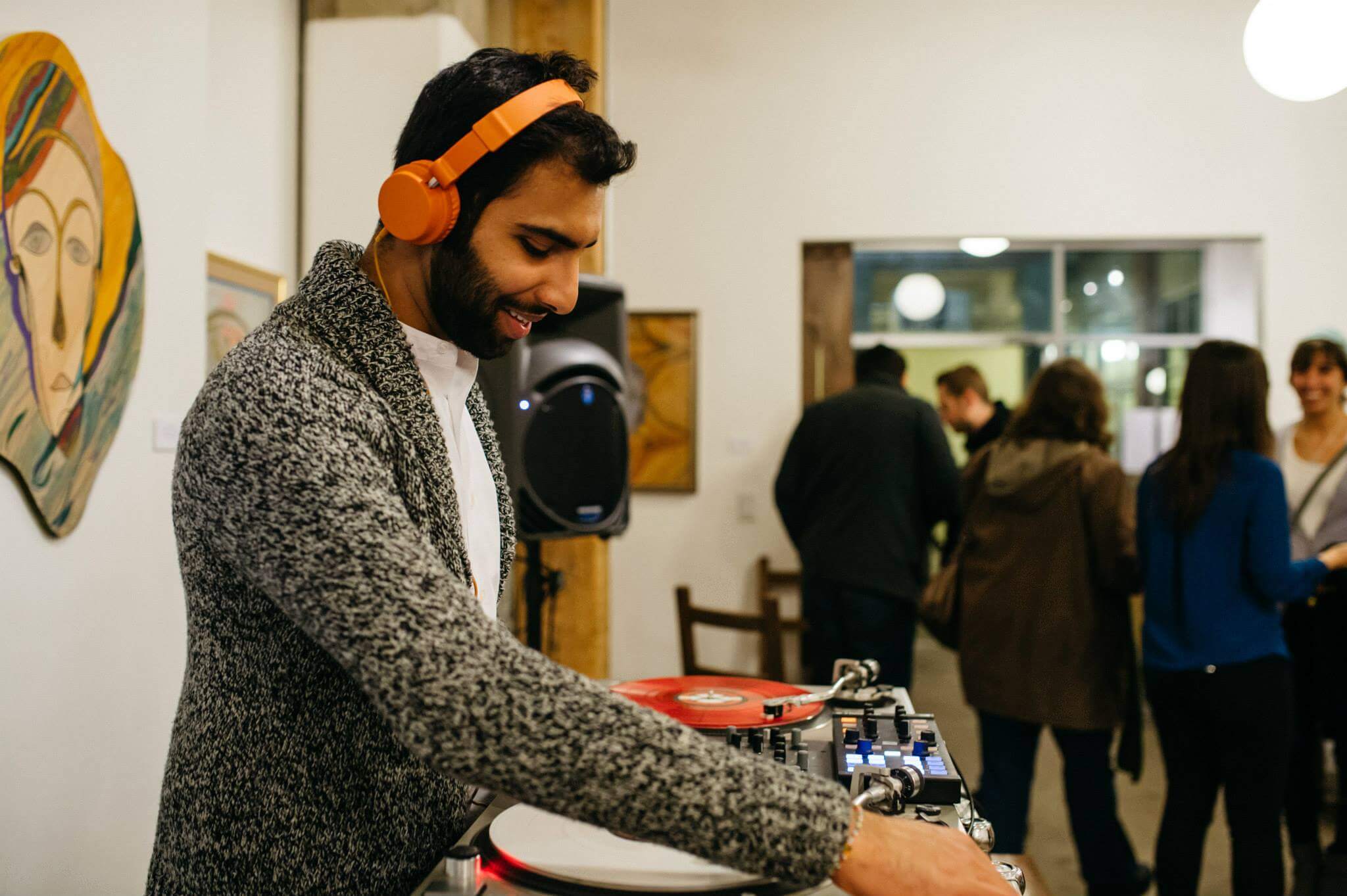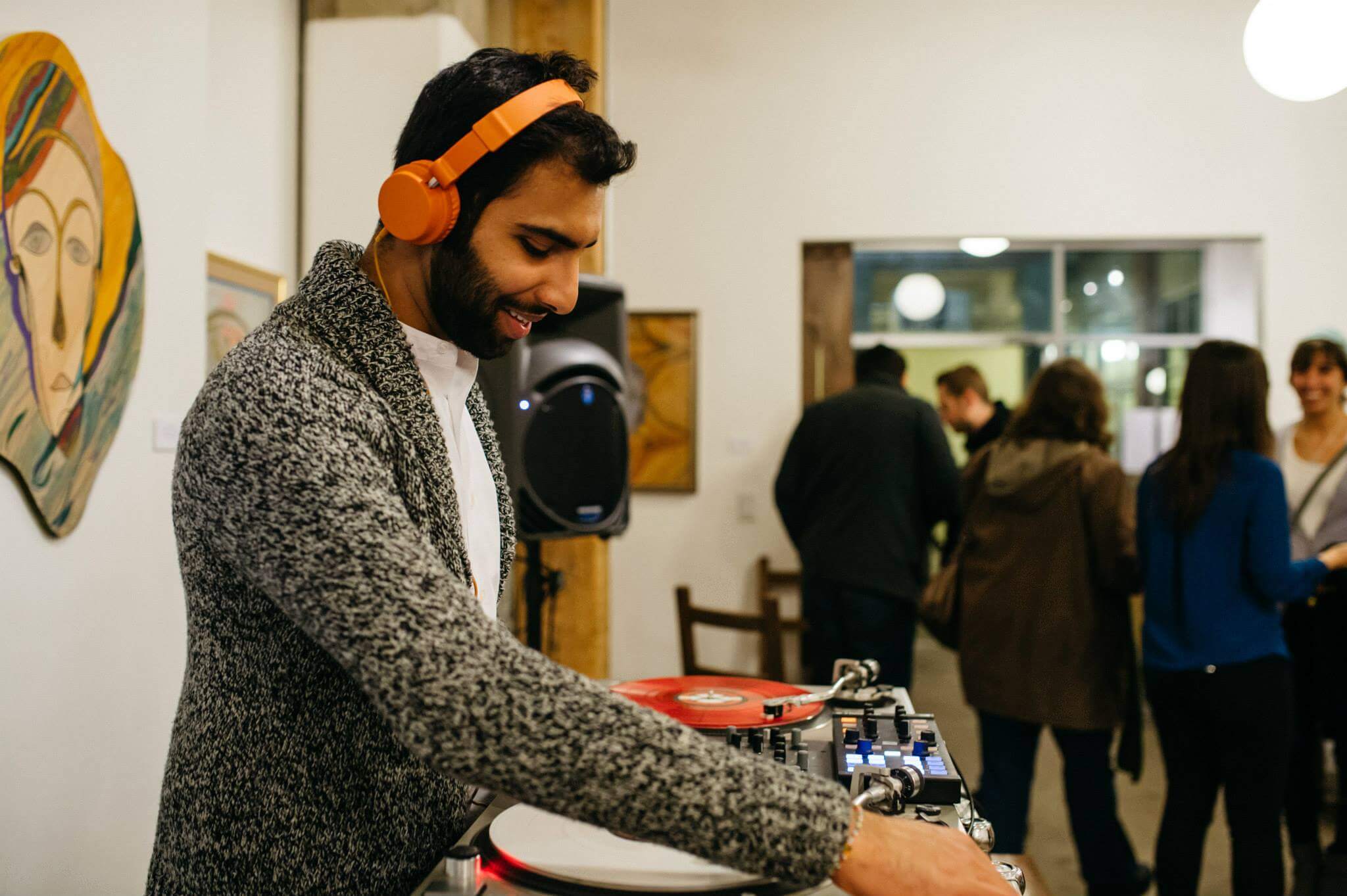 I love Rochester because it gave me a chance to really spread my wings. I am who I am today because of the 585!
Where are you originally from? Why did you move to Rochester?
I was born in Boston and grew up in the suburbs of Philly. I moved to Rochester in 2007, enrolled at the U of R for undergrad the following year, and stayed!
What is your favorite part of living in Rochester?
We're lucky to have such a healthy amount of vibrant sub-cultures and artistic scenes, and you can run into folks on the forefront of shaping these cultures at a coffee shop! The opportunity to build relationships with other boundary-pushers and artists on the frontier is awesome.  It doesn't seem to be as horizontal in other cities I've visited.
Do you have any favorite or secret Rochester spots?
There's a fire escape near East and Chestnut that's really rad. I'm not endorsing trespassing by any means, but if you were to climb a fire escape downtown…
Do you have a favorite charity/nonprofit that you like to support?
I love donating my time to the M.K. Gandhi Institute for Non-Violence. We're located in the heart of the PLEX neighborhood on South Plymouth, but our reach is global. One of our most transformative efforts is taking place at high schools here in Rochester. At Wilson Magnet, Monroe, and a handful of other schools, we're helping to equip students with the skills needed to resolve conflict in a restorative manner. We're also engaging faculty and staff in these schools to aid in the reduction of suspension rates and to address the underlying needs that lead to conflict and disruptive behavior. Serving as a board member at the Institute is a privilege. I'd encourage anyone who is captivated by the promise of restorative justice and non-violent communication to check out our programming and/or volunteer!
I've done benefits and pro-bono work for a number of community organizations like the Bivona Center for Child Advocacy, Teen Empowerment, Rochester City Ballet, and the Fruit Belt Project among others. A more recent happening would be my collaboration with WAYO 104.3 FM. Early backers of the station who donated to their Kickstarter campaign received a custom mix CD I created – over an hour of jams by the late, great Prince.
Describe your dream Rochester day.
I'd wake up with no emails to respond to! And go back to sleep. Kidding. When I have the time, I love to cook. I'd chef up a delicious breakfast (and 'gram it). While spending time outdoors can't be beat, if the weather isn't great you can find me blowing the dust off of 45s at the Bop Shop. Their selection of funk, soul, Motown and jazz is top notch. Being a DJ, I rarely get to hang with my friends on the weekends since I'm usually working, so I'd spend the afternoon with them! I try to avoid bars/clubs when I'm not DJ'ing, and getting sleep is crucial – so you'd probably find me curled up on the couch with a book or newspaper at night.
Do you have a favorite neighborhood?
The South Wedge or NOTA, since I've had so many fun times in those areas – but my first apartment in Rochester was in the 19th Ward with close friends from college. I have great memories from that time in my life. There's an intimate vibrancy to the PLEX & 19th Ward neighborhoods I haven't found elsewhere in Rochester.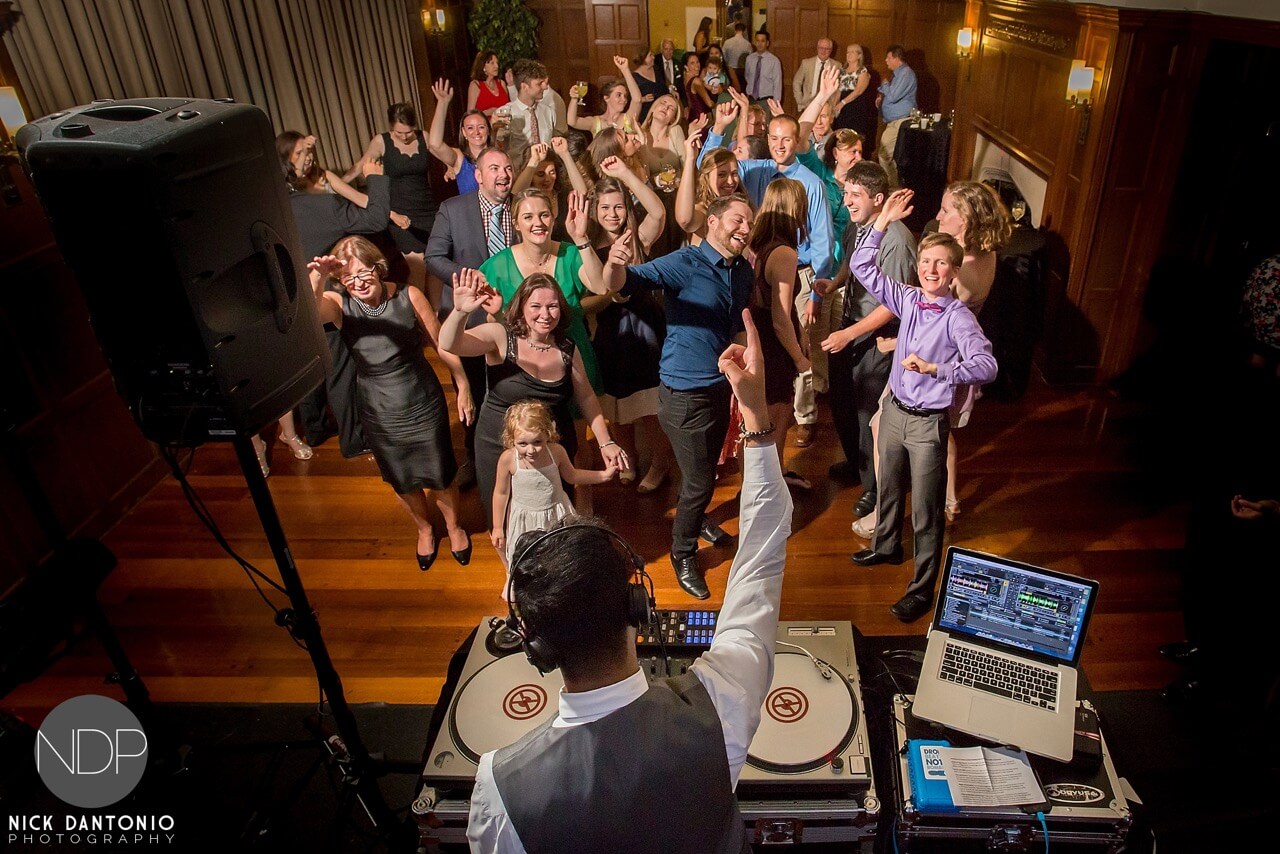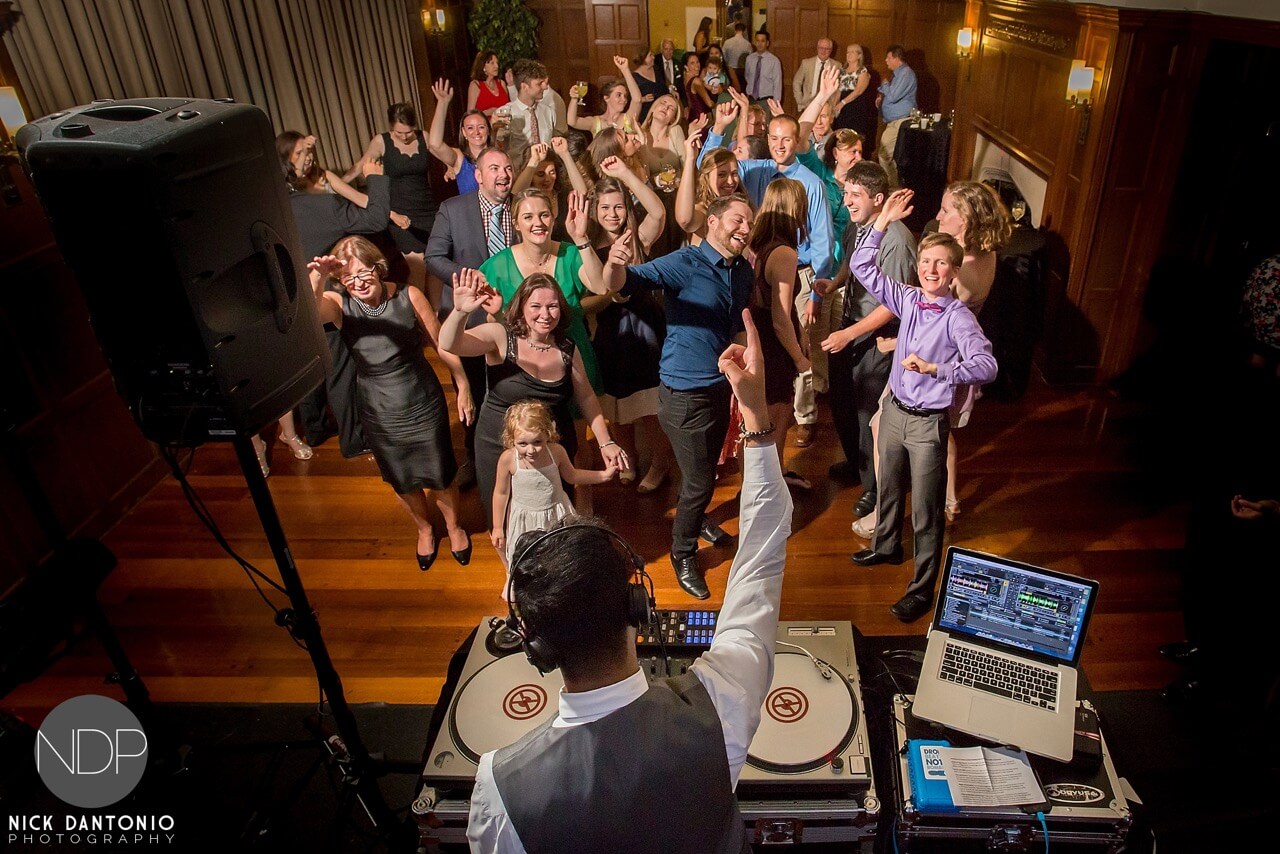 The pride that Rochesterians have allows us to support each other and create new and wonderful experiences in the realms of art, music, food, and activism, just to name a few.
Favorite coffee shop?
Favorite restaurant?
I have a soft spot for White Swan Café on South Clinton! The service and atmosphere of The Revelry is divine. The late-night menu and vibe at ButaPub can't be beat!
What's your personal coping method for cold/gray weather?
Making and playing music. The transformative power of music has carried me through many a gray Rochester day.  I do a quarterly mixtape for my WhateverForever Facebook fam that often reflects seasonal nuances. They're designed to propel you through the malaise of winter, the heartbreak of late summer, etc.
What is your favorite Rochester memory?
Rochester summers can't be beat!  I remember seeing Filthy Funk perform in the summer of 2009 at the Jazz Fest, it was just the illest show! Seeing STRFKR at the Bug Jar with friends in 2011 was rad.
As for shows or events I've played, there are a few that really stand out. Opening for AM & Shawn Lee at Lovin' Cup, playing a sold-out show with Danielle Ponder and the Tomorrow People at Anthology, organizing the J Dilla tribute show, and playing my fave Motown tunes for several hundred people at the Memorial Art Gallery come to mind.
What makes Rochester unique?
The pride that Rochesterians have allows us to support each other and create new and wonderful experiences in the realms of art, music, food, and activism, just to name a few. We have an "each one teach one" culture here. I love Rochester because it gave me a chance to really spread my wings!  I am who I am today because of the 585!
What do you think could be improved?
Two things:
Nightlife is such a prevalent force in downtown culture, but our local media rarely recognizes this beyond weekly calendar listings. There are so many people working behind the scenes to create novel and engaging nightlife experiences here.  Social media has drastically changed this landscape (for the better) – but I'd love to see profiles on the artists and curators I've gotten to know and partner with who work tirelessly to make sure downtown stays dynamic seven days a week.
Rochester's size means we're better equipped than most major metropolitan areas to enact impactful policy and legislation that supports the aspirations of marginalized populations, working families, and students.  Policymakers ought to be more inclusive of community stakeholders and grassroots campaigns for social and economic justice.
If Rochester were a food or a person, what would it be?
A scoop of ice cream! On its own, it's fantastic - but it's potential for greatness with a few toppings is exponential. Running with this analogy…the toppings are a metaphor for the input and creative energies of a diverse array of people.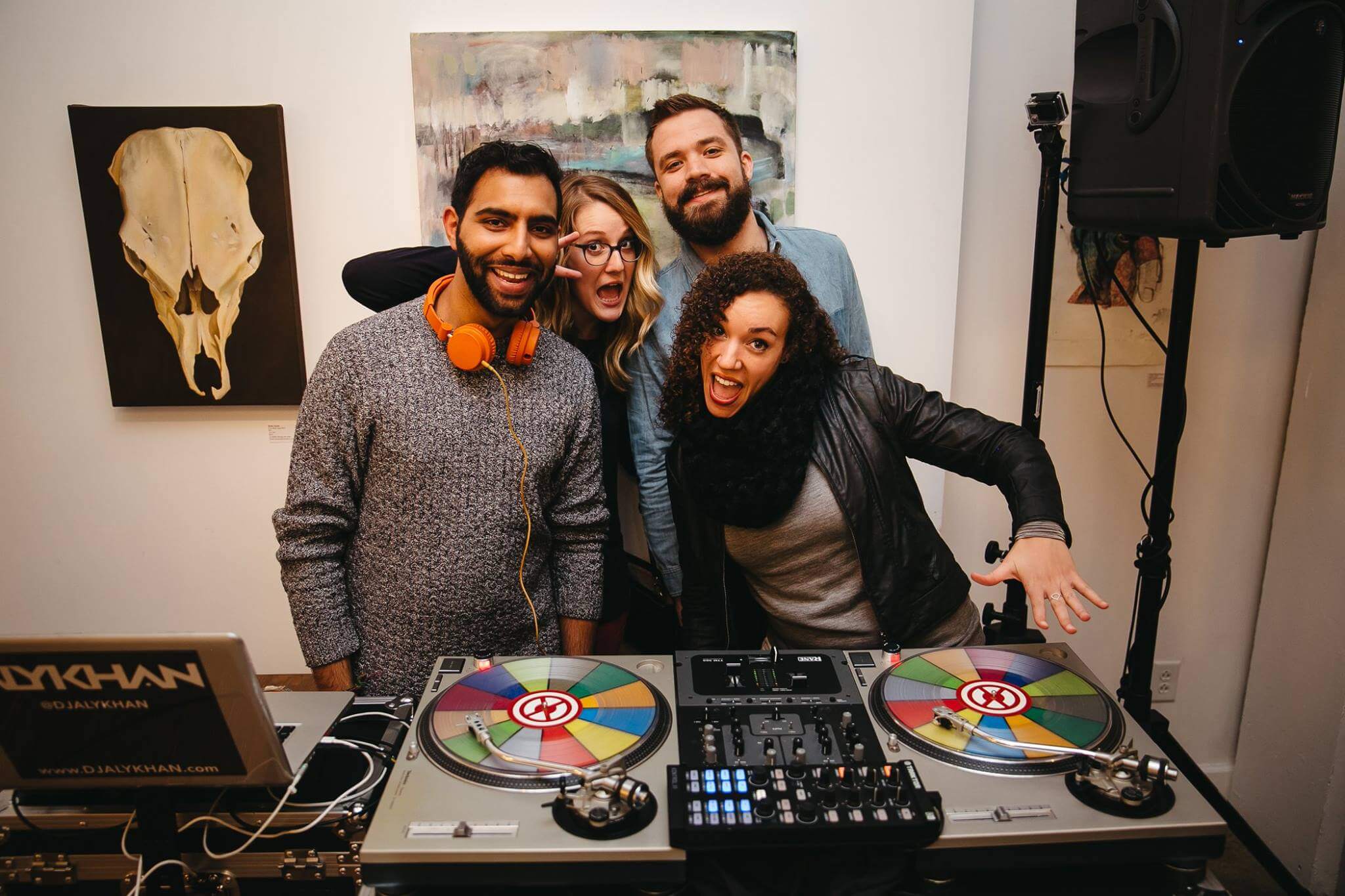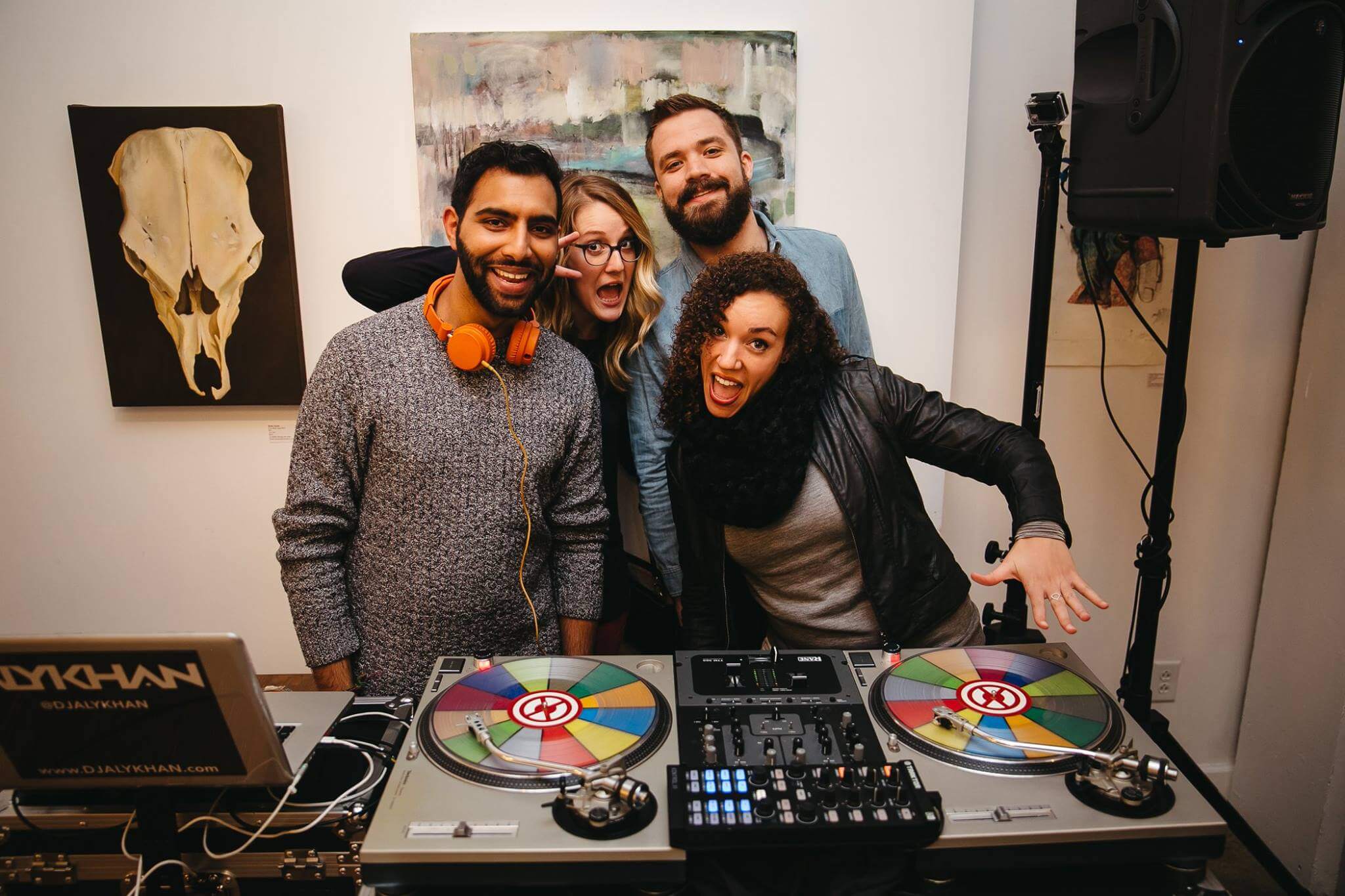 How did you become a DJ? Did you always want to be a DJ?
I bought a turntable with the intention of learning to scratch when I was 13. What's kept me interested and involved in the culture is my love for open-format DJ'ing (more on that later).  I started off doing Sweet 16s and grad parties, but it was never more than a hobby back then. In college, I started to take DJing a bit more seriously, and I studied under other DJs (shoutout James Fields, Mista Jiggz and Isaac Jordan). My first solo gig was DJ'ing the dinner hour at Lovin' Cup.  This was a versatile experience because it taught me how to build the room without relying on radio-charting hits.  Delivering feel-good vibes while maintaining the proper tone and genre diversity is a fine skill!
Before we go on, let me first explain what open format DJing is. Open format DJ'ing prioritizes reading the crowd and genre versatility. When I was growing up in Philly, it wasn't uncommon to hear mixshow DJs on the radio playing everything from hip-hop to indie rock—and that's what I like! When I came to Rochester, I was surprised at the segregation of nightlife scenes. There were very few parties (if any) that were mashing up different genres (The Shakedown at Bug Jar being the notable exception). I started DJ'ing my own parties because I wanted to dance to LCD Soundsystem and Jay-Z and Wayne Wonder in the same DJ set, and I knew I wasn't the only one!
My first downtown party was Turnt Up Tuesdays at the Bug Jar. I had shopped the concept around a bit, but when I connected with Tim Avery, he actually understood my vision for the night.  People who listen to Madonna and Mos Def and James Brown and Javelin aren't as uncommon as you might think!  Turnt Up Tuesdays at the Bug Jar quickly became a well-attended industry night where you could expect to hear everything from Pavement to Nelly, Outkast to The Smiths, Weezer to Wu-Tang, etc.  Building a solid crowd on a Tuesday in the dead of winter gave me the capital and connections I needed to start doing weekend nights around the city.  The genre-clash format of the night laid the groundwork for my monthly WhateverForever585 parties, which are celebrating their third birthday this fall!
What are the advantages of being a DJ in a city like Rochester rather than a larger city?
There's a tight-knit DJ community here in Rochester. I've been fortunate to find friends and mentors in my colleagues. The cost of living is really cheap here too, which makes it easier to prioritize music. I've found that the Rochesterians that attend my shows are very open-minded when it comes to music, which energizes and motivates me to continue to push diverse global sounds in my sets, breaking new records and indie artists for my crowds.
What are some challenges you face?
Rochester's nightlife culture is still young! You can catch a good show nearly any night of the week but weather, transportation and other factors sometimes limit event attendance on weeknights.  We're getting there! Slowly but surely….
The general public's perception of DJ'ing seems to have shifted in the last 3-5 years. The use of laptops has become ubiquitous and the prevalence of digital music often means we all have access to the same materials.  A challenge I willingly embrace is crafting creative and innovative performances that strive to go above and beyond "playing music".  Integrity and creativity are of vital importance to me as a DJ. I respect anyone who approaches the craft of DJ'ing with heartfelt creativity.  I probably wouldn't go out to see a band that lip-syncs their set, and I feel similarly about DJ's who simply press "play".
As DJ's - we are a powerful and versatile cultural force. Facilitating dancefloor therapy is a blessing.
What are you listening to these days?
A few of the albums on my phone that are currently in rotation:
Miami Horror – All Possible Futures
Total Yuppies – Pleasantries (Go Rochester!)
The Internet – Ego Death
Charles Bradley – Changes
Sweat Shop Boys – Cashmere
Mac DeMarco – Salad Days
Also…Greg Best told me to re-vist Rihanna's "Anti" so that and the new Robert Glasper trio, too!
Any advice for up-and-coming leaders in Rochester who want to start a new organization or event?
Three things:
Collaborative karma is a real thing and can only push your endeavors forward.
Do it for the culture! Innovation sets you apart and is a personally fulfilling quest that never ends.
Use your platform responsibly.
Vote "DJ ALYKHAN" for "Best DJ" (Category #72) in CITY's Newspaper's Best of 2016 poll – you need to vote in at least 40 categories for your vote to count! The Y2K Party is Saturday night at ButaPub! Free, no cover. 21+. Doors at 9, music at 10.