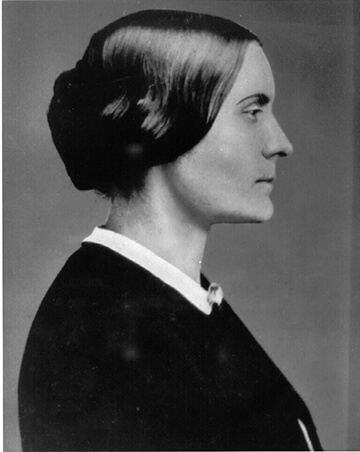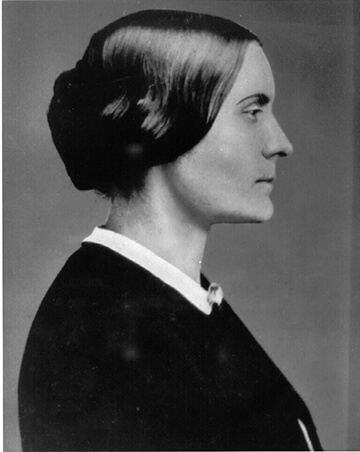 Where are you originally from?
I was born in Adams, Massachusetts on February 15th, 1820.  When I was six years old my family moved to Battenville, NY, where they remained until 1845.
What brought you to Rochester?
The 1837 depression caused my family to lose their home and business in Battenville. My family eventually moved to Rochester via the Erie Canal, to a small farm, near where the airport stands today. I, however, was teaching at the time. I proudly supported myself, despite the fact that  I made ¾'s less pay than male teachers with the same experience.
What were some of your favorite spots to visit in the Rochester area?
I took visitors to Rochester to see the falls on the Genesee River. (and made sure they had Mr. Eastman's Kodak to photograph them).
"TUESDAY NOVEMBER 8, 1904. Helen Stanton is a nice girl of 15— took her driving in A.M. to Eastmans—she bought a Kodack—then to the falls & home—1 She left on the 4 train for Geneva—Mrs Smith Millers2 [no entries 9–11 November]"
Excerpt From: Ann D. Gordon. "The Selected Papers of Elizabeth Cady Stanton and Susan B. Anthony." Rutgers University Press, 2015-05-16.
What were some of your favorite activities to do in Rochester?
I loved to entertain guests."How I love to receive in my own home and at my own table" - SBA on having Jean Brooks Greenleaf as a dinner guest. "Oh, I wish I had nothing else to do the rest of my life but to sit quietly down in my own home and darn stockings and hem towels, and gather my friends about me and have one read while the rest listened and then all discuss it." p. 1300, The Life & Work of SBA.
What is your favorite Rochester memory?
Entertaining! "The greatest happiness I have is in receiving friends in my own home." p. 1300 the Life & Work of SBA.
Tell us about some of the issues that were important to you during your time in upstate NY.
While in NY, I championed many causes, including: abolition, education reform, labor reform temperance and of course, women's rights.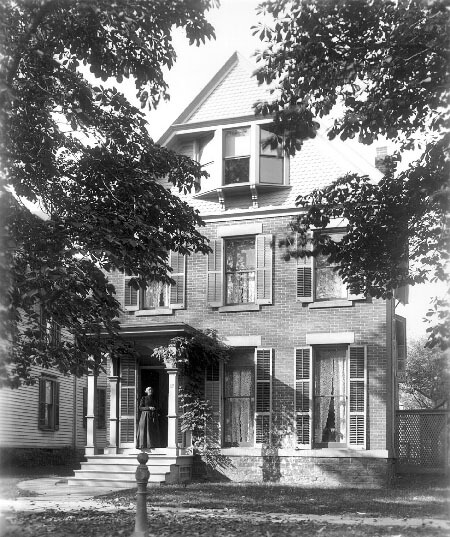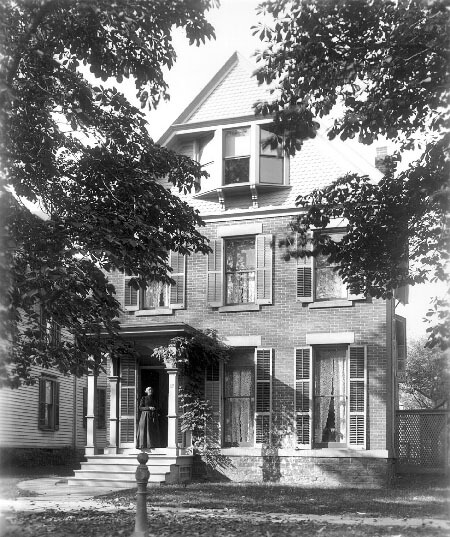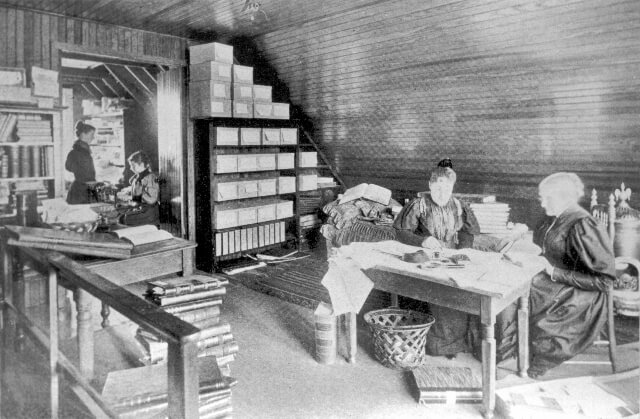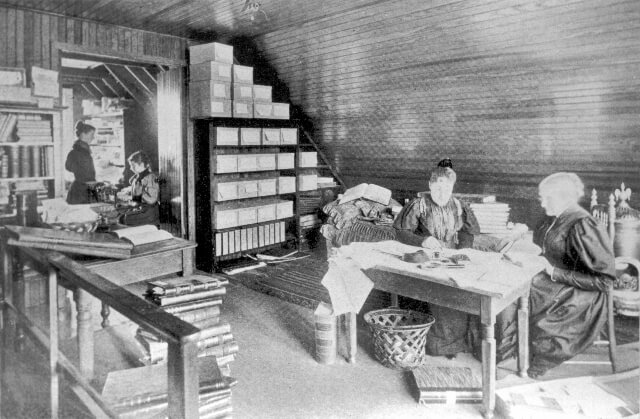 How did you meet Elizabeth Cady Stanton? What was your friendship with her like?
I was introduced to Elizabeth Cady Stanton by Amelia Bloomer in 1851 in Seneca Falls, NY.  Although the first woman's rights convention convened in 1848, I did not attend woman's rights convention until 1852, in Syracuse, N.Y. We made a great team, she the philosopher, I the organizer and messenger.  "Always I have felt that I must have Mrs. Stanton's opinion of things before I knew where I stood myself." p. 1264, The Life and Work of SBA
Tell us about the time you got arrested for voting in 1872. What was that experience like? Was it worth it?
"About two weeks after the election, I received a call from the Deputy United States Marshal who, amid many blushes and much hesitation and stammering announced that it was his unpleasant duty to arrest me. 'Is this your usual method of serving a warrant?' I calmly inquired. He told me I could come down to the commissioner's office alone, but I refused to take myself to court and suggested he put me in handcuffs." Though I did not win my case I won in the court of public opinion. The trail was widely covered and many were won over to the cause of Woman's Suffrage. p. 426 The Life and Work of SBA
What would you say is one of the defining characteristics of the spirit of Rochester?
The spirit of agitation!  "Educate all women to do precisely as I have done—rebel!"
p.616 Selected Papers of Elizabeth Cady Stanton & Susan B. Anthony, Volume II
What things does Rochester still need to improve on?
"The right to speak in public is now admitted and the right to engage in all the different trades and professions: but that it is not easy for women to gain a position and salary equally to those of men is still true. The battle now is the same as fifty years ago-to get equal pay for equal work and equal eligibility to the highest salaried positions." p. 1291, The Life & Work of SBA,
If you could offer any words of wisdom to Rochesterians today, what would you say?
"Forget what the world thinks of you stepping out of your place, think your best thoughts, speak your best words, work your best works, looking to your own conscience for approval." p. 228, The Life & Work of SBA
Thanks for following along with Susan's story this week, as we celebrate our 100th interview! For more unique Rochester perspectives, check out our Instagram.