"I love the sense of community here, and the way so many people are bringing creative and innovative talents to the table every day."
What part of Rochester are you from?
I grew up in the 'burbs (Pittsford to be precise).
What is your favorite part of living in Rochester?
Living in Rochester as an adult, I have come to appreciate our city so much more. I love the sense of community here, and the way so many people are bringing creative and innovative talents to the table every day. There's always something new going on that I can't wait to explore!
Do you have any favorite/secret spots?
Cobbs Hill is one of my favorite places in the city, and I love walking the paths in the back of the park, especially around the graffiti-covered water towers.
This place isn't a secret, but I'm also kind of obsessed with the Tom Otterness sculptures in Centennial Park at the Memorial Art Gallery. Those little guys are just so adorable.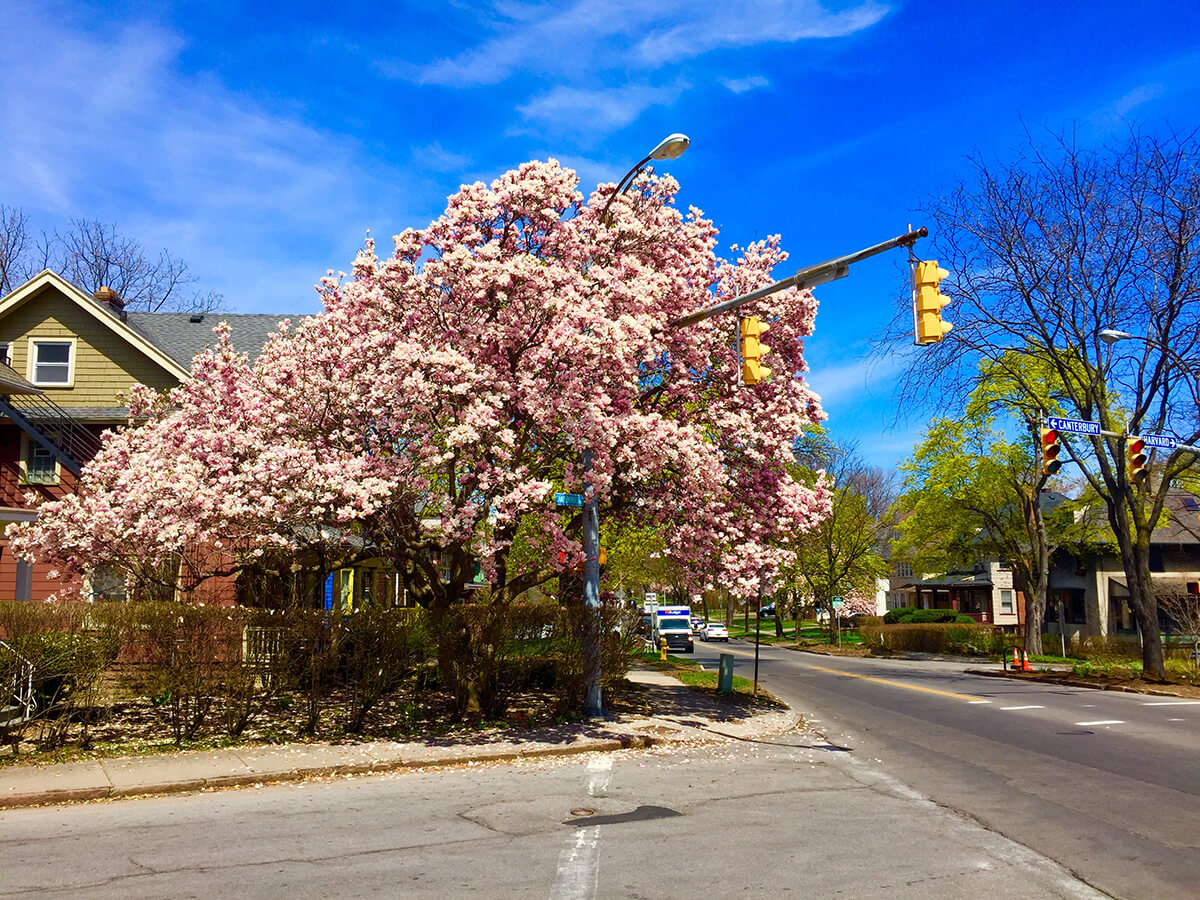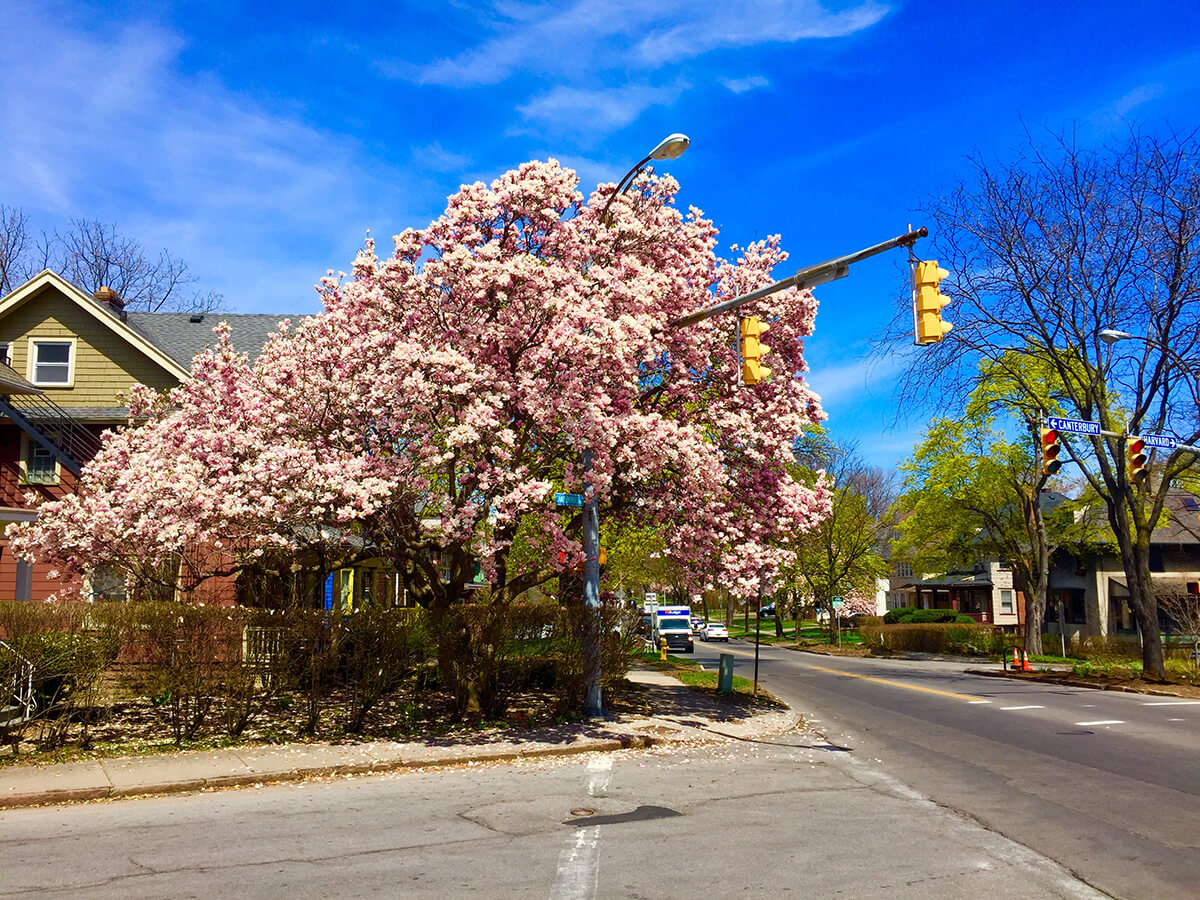 What is your favorite time of day to hang out in the city?
There's nothing like an early morning walk with an iced coffee in hand!
What is your favorite day of the week?
It's gotta be Saturdays. It feels like the whole weekend stretches ahead, waiting to be filled with fun activities!
Describe your dream Rochester day.
Early morning PiYo at the RAC for Women. Big breakfast at home to fuel up for a day of exploring. Kyoto cold brew from the Village Bakery, followed by a walk around Cobbs Hill. From there, stroll over to Lost Borough for a flight of beer, then onward to check out some of the amazing Wall Therapy murals just across the street! Dinner at Roam Cafe and drinks at Nox with friends. In the summertime, it would conclude with wine on my porch. Sounds pretty ideal! BRB, executing this master plan...
Do you have a favorite neighborhood?
I love walking around Park Ave and checking out all the old homes in the area...but I also love all the up-and-coming local businesses in NOTA. It's a tie!
Favorite bar?
I really enjoy Joe Bean. While they're definitely known for their awesome coffee, it's a great spot for drinks too. The ambiance is super laid back and chill, plus the bartenders/baristas are great to talk to! They're all super knowledgeable about beer and are always up for a good conversation. Try the 'spro bombs. You won't regret it! And Pro Tip: if you order a wine flight and do it "blind," you get $1 off for every wine you guess correctly!
Favorite spot for late night nomz?
Definitely Dogtown. It's walking distance from my apartment, which is slightly dangerous. Greek stray + loaded sweet potato fries = heaven.
What is your personal coping mechanism for cold/gray weather?
Lots of good books and lots of good coffee.
What is your favorite Rochester memory?
Seeing Joywave at the Bug Jar last April seems pretty iconically Rochester. Pretty cool that a local band cared enough about their fans to play a second "secret" late show for those who were willing to wait in the rain and come back after 11pm on a Monday night. ROC is a special place.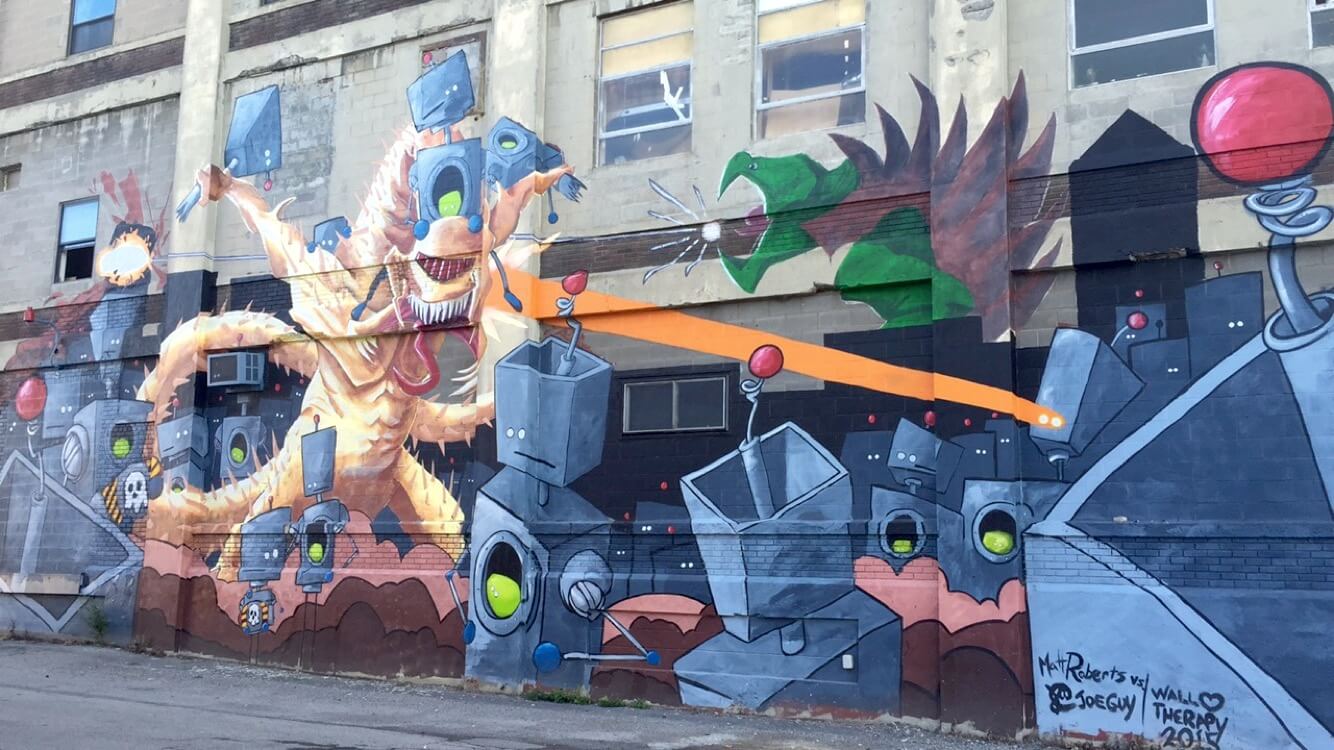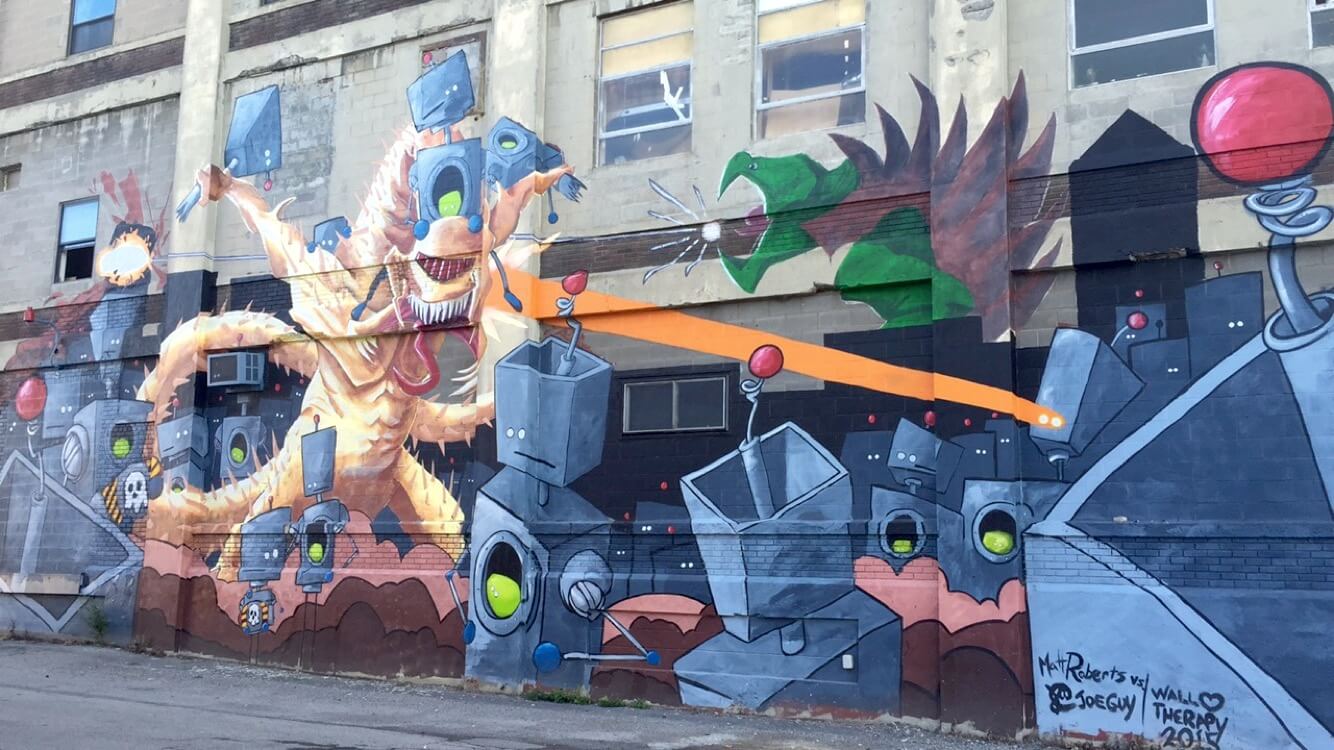 Coffee culture, fantastic murals, great food, easy walking everywhere.
What makes Rochester unique?
Coffee culture, fantastic murals, great food, easy walking everywhere. A lot of cities can boast similar things, but the people are what really makes it work. It's a small city full of great, passionate, and creative people, and getting to know them and all the cool things they are involved in makes living in this city a uniquely awesome experience.
What do you think could be improved?
I wish people weren't ashamed to proclaim their love for Rochester! Some of us who grew up here are slow to admit it...but Rochester has tons to offer! The sooner people embrace this city and all its wonderful potential, the better it will get.
If Rochester were a drink, what would it be?
Coffee! You can take it for granted, or fall into thinking it's boring, and just same-old, same-old. But when you dig a little deeper, you come to realize there are tons of cool, unique options out there for you to explore if you just wander a little further off the beaten path!
Emily Hessney works for the University of Rochester and enjoys reading on her front porch in the summertime and taking long walks around the ROC. She spends her free time checking out awesome local eateries, coffee shops, festivals, and cool events. Check out more of Emily's adventures on our Instagram.