Rochester Fringe Festival
I could easily spend my entire life in the greater Rochester area and not even scratch the surface.
What part of Rochester are you from?
I'm from Honeoye Falls originally (about 30 minutes south of here, for those of you who don't know!). I accidentally keep moving north! Apparently Charlotte or Toronto will be next. I went to RIT and have lived in the city ever since.
What is your favorite part of living in Rochester?
It's three things: 1) all my friends and family are here. 2) It's constantly ripe with potential and on the cusp of things. Some people would say we never fulfill those things, but you know, there's always something. And 3) it's easy to get to nature. I'm the kind of person who needs a bit of grass, so I live in Corn Hill.
Describe your dream Rochester day.
How familiar are you with Harry Potter? Because I'm gonna need a time turner for this day! It'll start with heading to the Public Market to get a biscuit, bacon, and egg sandwich from Flour City Bread. Then of course, we'd go back in time so I could do brunch at Atlas Eats. Next, I'd hike through Mendon Ponds Park in the summertime. From there, I'd use my time turner to fast forward to fall. I'd visit some art shows in the afternoon, grab a cup of soup and an egg and tuna croissant from Nathan's, then take in a movie at the Little. And a movie at the Dryden. Because, time turners. Then I'd time turner back to July to see the 4th of July fireworks from the Ford Street Bridge. And last but not least, because I have a time turner, I'm going back to fall to enjoy the silent disco at Fringe!
Do you have a favorite neighborhood? Where in Rochester do you dream of living one day?
I love Corn Hill! The Corn Hill festival is basically right on my street—I could get doughnuts and nitro coffee about 100 feet from my house. One day, I'd love to live on Grove Place near Eastman. It has all these brownstones and a very urban feel. It's quiet, pretty, and small.
What's your favorite bar?
Marshall Street! It's comfortable, chill, and you never have to put on airs. Mullers is amazing also!
Favorite diner?
Jay's. They have WiFi. You wouldn't believe how much of the Fringe guide was proofed over pie and coffee at Jay's Diner after 2am.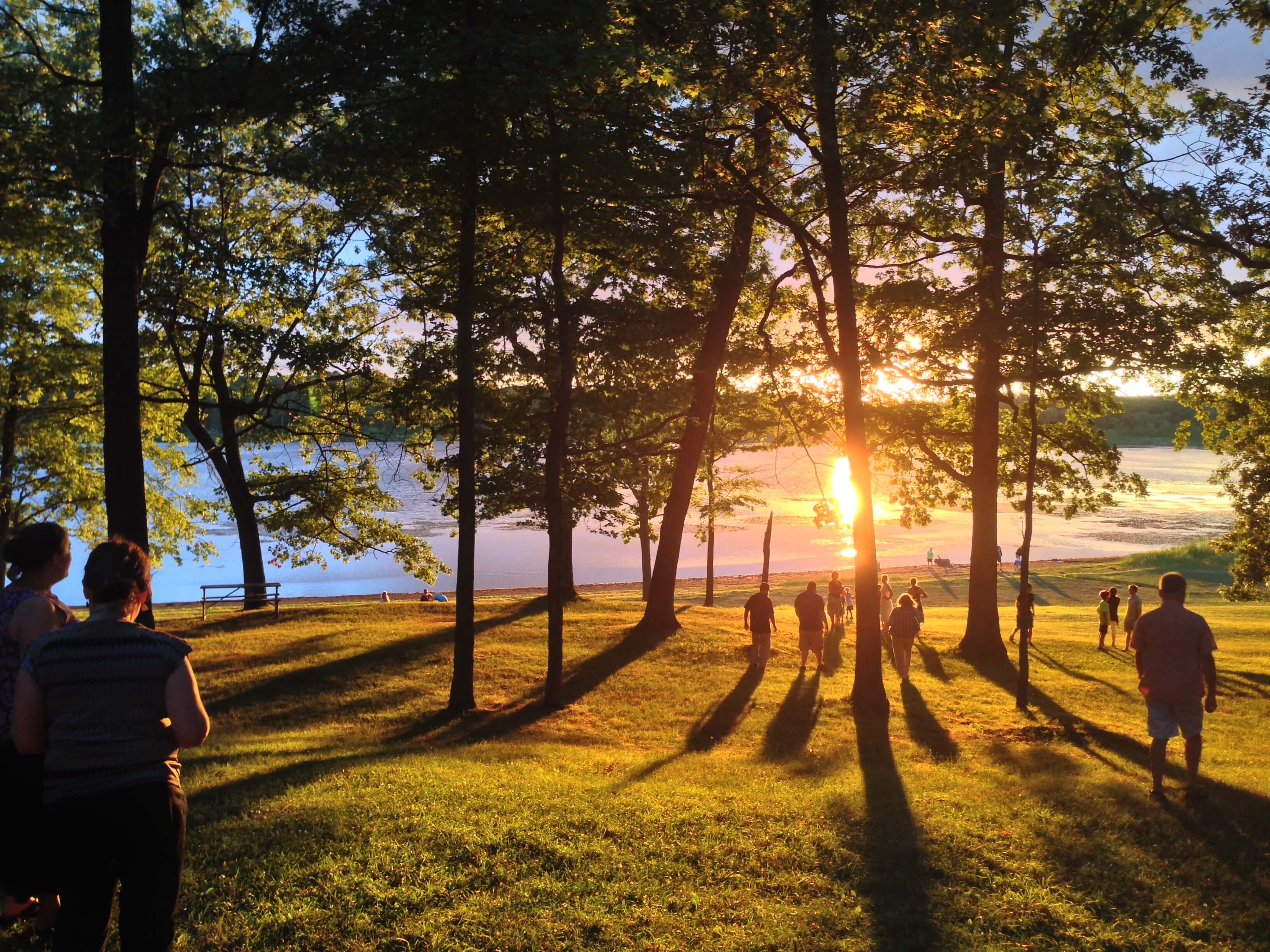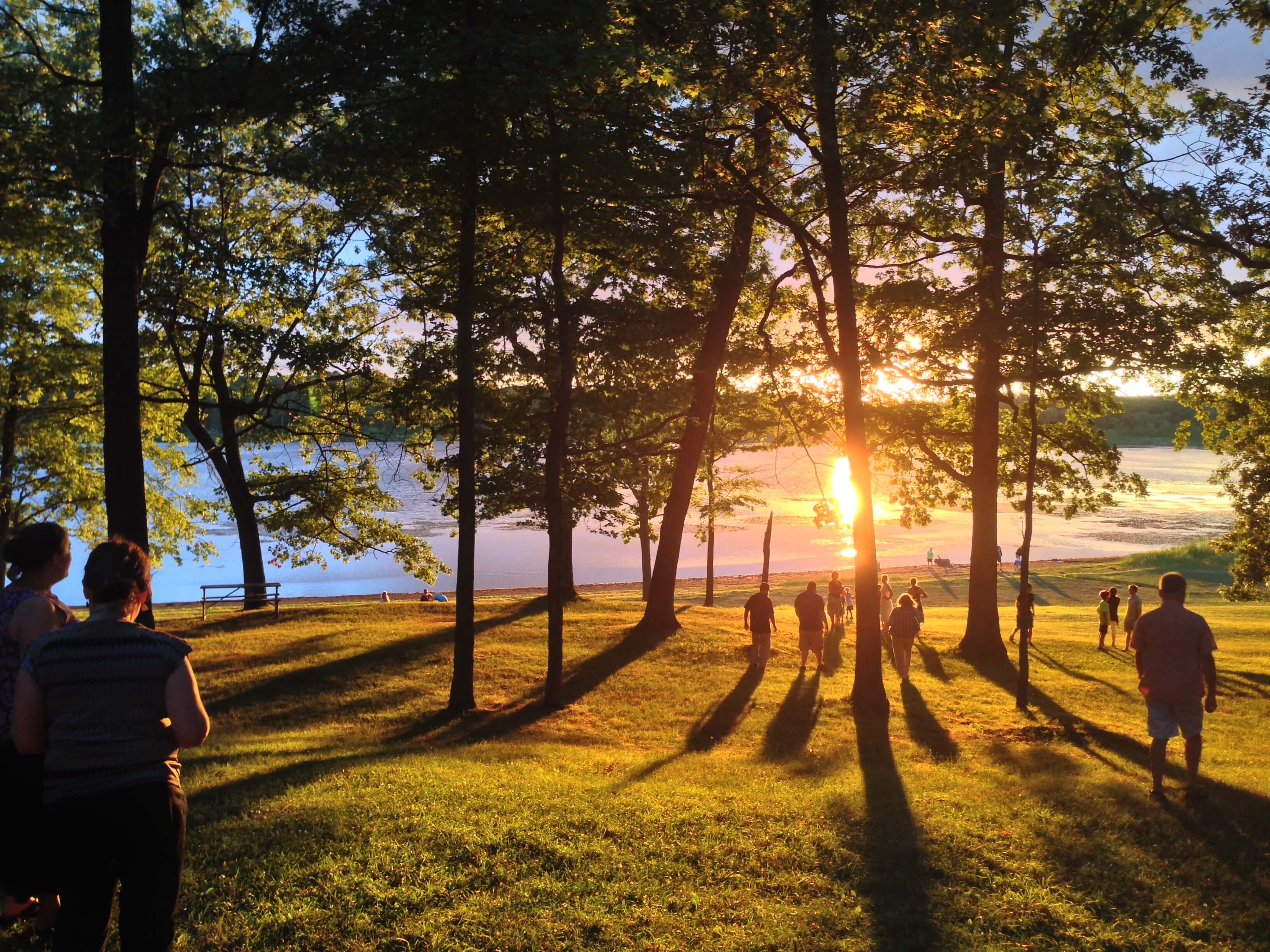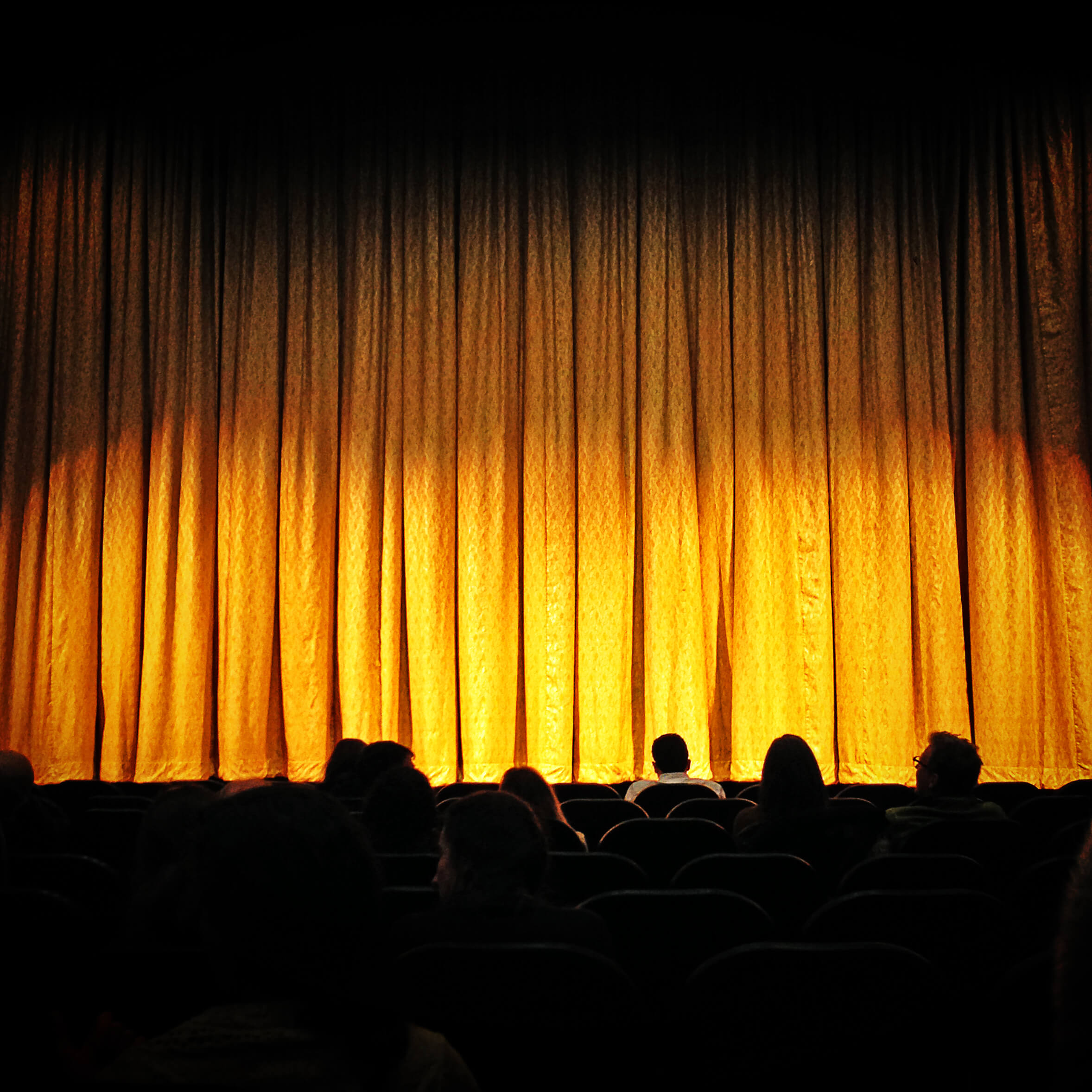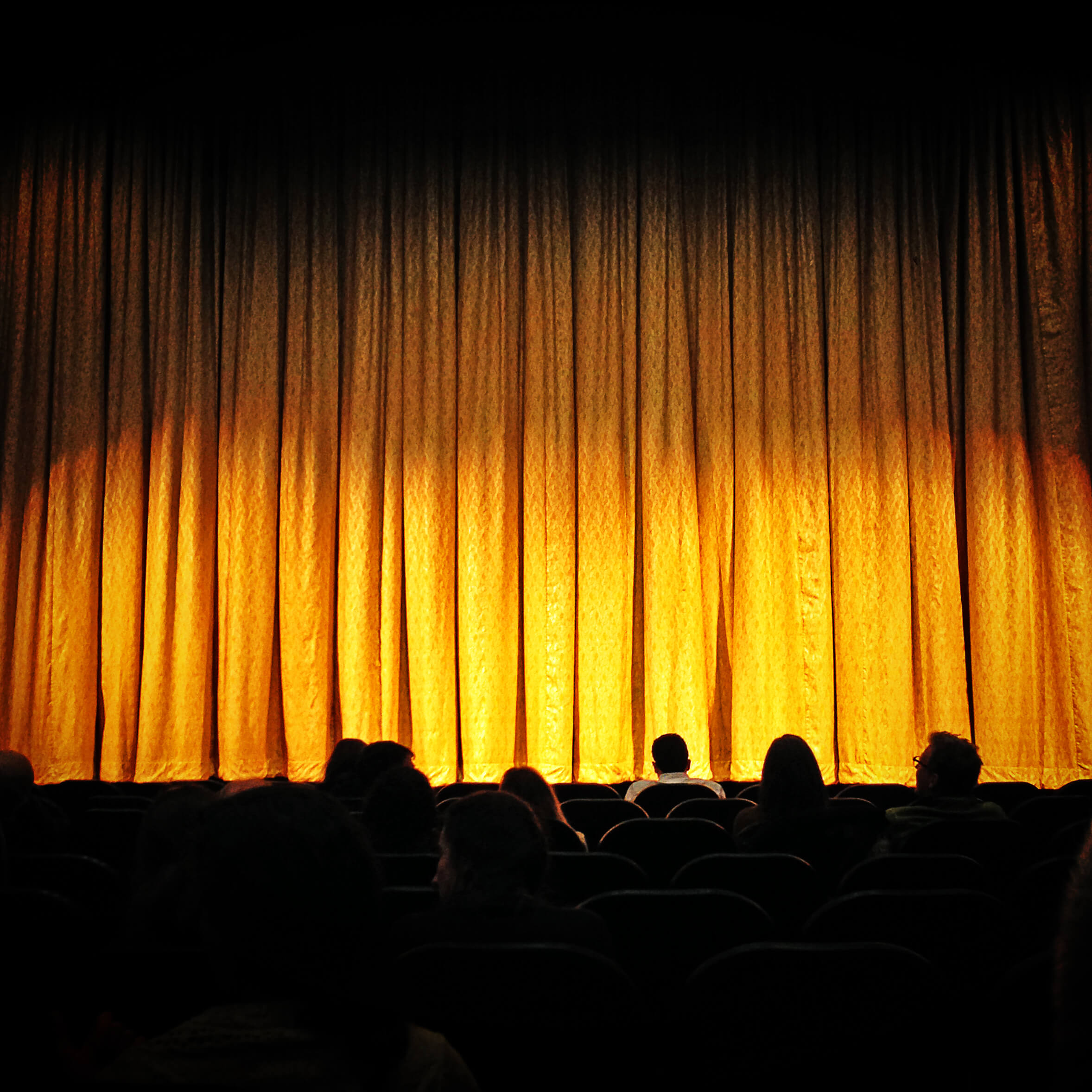 We need to continue to develop an active community of doers and changers.
What's your coping mechanism for cold/gray weather?
Honestly, I just keep doing things. I still go to art openings and restaurants. We have great movie theatres in Rochester! In the past I've participated in a 72-hour movie-making challenge by the Rochester Movie Makers, which is super fun and has left me with tons of strange props in my house.
What makes Rochester unique?
Everyone finds different things unique about every city they live in. What's worked for me about ROC is its size and positioning. I could easily spend my entire life in the greater Rochester area and not even scratch the surface. It's an unbelievable launchpad! Toronto, Cleveland, New York City, the Finger Lakes—we're at an amazing intersection. Our pin on the map is full of possibilities.
What do you think could be improved?
Complacency. We have problems, like any city. For all the bubbly, "I'm gonna go get a coffee in the South Wedge!" we have a lot of real problems, like public education or poverty. People could step up more to make things happen—people are doing it more now than in the last 3-5 years, but we still need more. There's no reason you can't actively be trying to improve your community every single day. We need to continue to develop an active community of doers and changers.
If Rochester were a drink, what would it be?
Well, I'm at Joe Bean with Emily and I just tried my first-ever 'spro bomb. I think Rochester is a lot like a 'spro bomb! It's a strange mix of things, and a little messy, but totally awesome.
How long have you been involved in Fringe Festival?
City Newspaper covered Fringe while I was working there, so I've been involved in some capacity every year since its inception in 2012. I've been working at Fringe officially for two years now.
How would you explain this mysterious festival to people who have never experienced it before?
Fringe is a multi-arts festival. That sounds like an art term you might scrape off the side of a gallery! Basically, it's 10 days to sample an amazing variety of different arts in Rochester—some of the more interesting, different, weirder, and raw stuff that you otherwise might not see.
What would you say to someone who has never been that would make them want to check it out?
If you like theatre, poetry, music—we have it covered! You may not like it all, but I guarantee you're gonna like something! There are over 150 free shows this year. Friday and Saturday there will be buskers and street performers. This cool group called STREB that's pretty extreme and includes a live DJ, lights, falls, and swinging from a ladder wheel across three stages. Lots of stuff will be going on at Parcel 5. A new beer called Vamplifier, by Magic Hat, will be available at a beer garden put on by Genny. It's a super great way to see parts of downtown, like the East End and NOTA.
What's the best part of being a part of the Fringe Festival team?
I get to be an excited advocate of the amazing art scene in Rochester! It's an honest-to-goodness celebration of what the arts community in Rochester has to offer.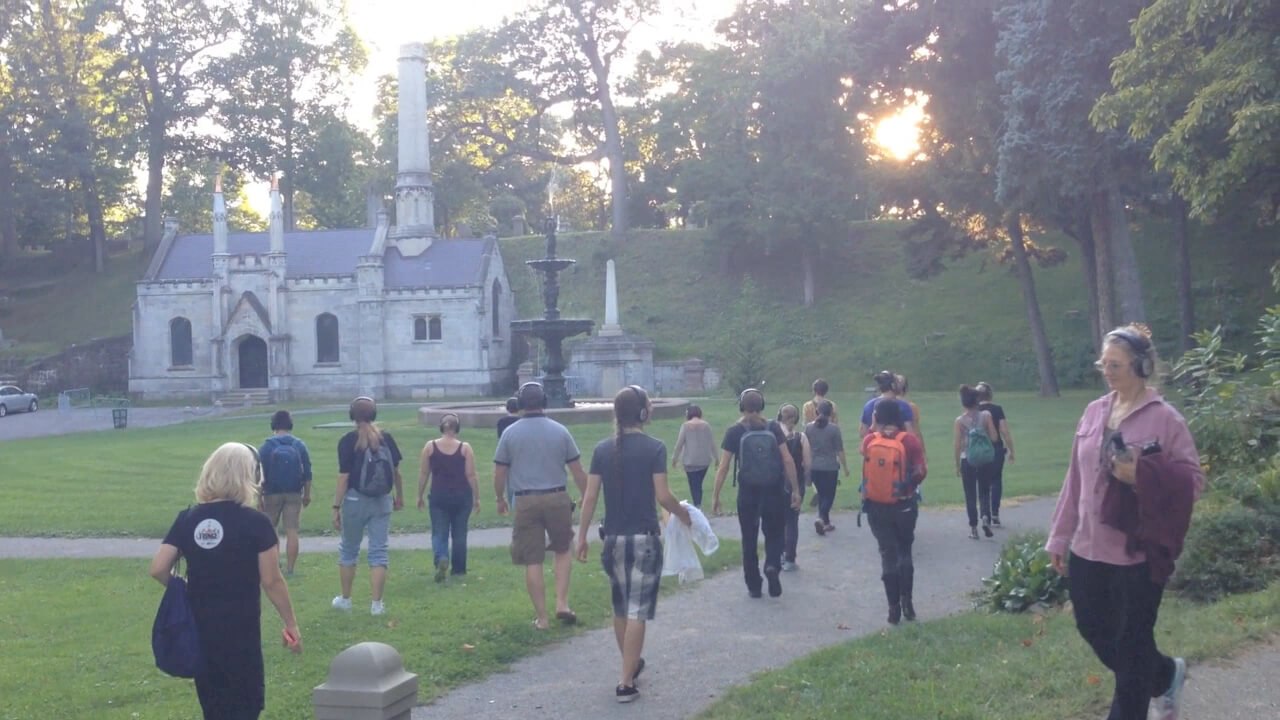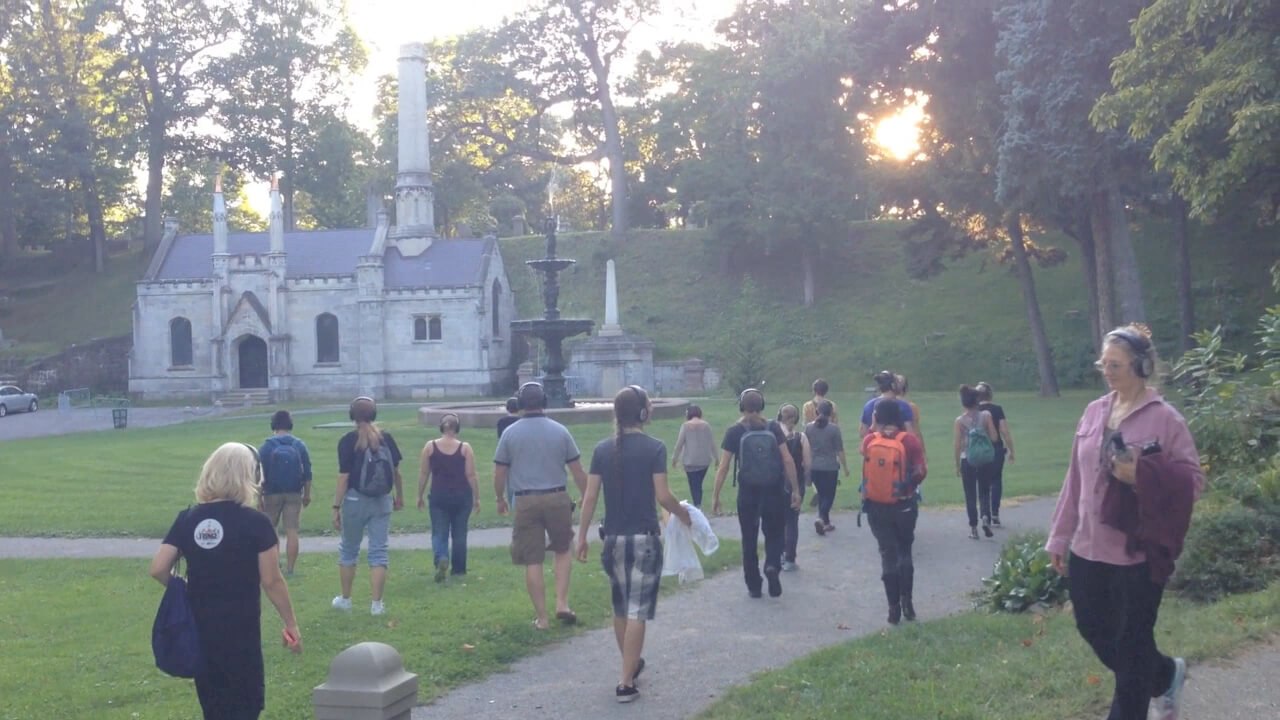 What's the most challenging part of being on the Fringe Festival team?
There are so many shows and things to do that it's hard for me to narrow it down and recommend things to people!
Can you give us a glimpse of what a day in the life of a Fringe organizer is like?
Cheesy answer, but it's true: my days are as varied as the festival itself. There are so many moving parts! I'm working on emails, graphics, the guide layout, on-site signage, press passes, print and web ads. I'm working on, helping with, or supervising almost every visual component. I work from home and am constantly bouncing all over the place! It's exciting, fun, and high energy, and I get to work with really great, passionate people in the Rochester arts community.
What are you most looking forward to about this year's festival?
The Spiegeltent Cirque de Fringe show this year, Miracle Cure, should be awesome! This year they're going for more of an old school circus theme. Matt, who runs it, was one of the last people who went to Ringling's Clown College and is bringing in some really interesting folks to perform.
The 24-Hour Plays at Writers and Books should be great too. I'm also pretty pumped about Ruts! The Oregon Trail Experience, a musical that's going on at the Strong Museum (I've already listened to the soundtrack and it's so silly and wonderful).
If you check out page 28 of the Fringe guide (yes, I have it all memorized), the Fringe Street Beat should be really cool too. It's going to be an all-styles breakdancing competition at Parcel 5, with trials in the afternoon and finals in the evening. Crews of three can sign up to compete, and it's free to watch!
Any hidden gems we should know about?
Gosh, there are so many! It's hard to highlight just a few. Here are a couple that come to mind:
Page 48: "Grimms' Mad Tales" – a street-theatre performance of classic fairy tales, featuring hundreds of actors, all along Gibbs Street and into One Fringe Place. It should be super-cool, and it's free!
Page 61: "Unleashed! IMPROV Presents: Other People's Shows" – It's improv sketches based on other shows from the Fringe guide. I heard it was hilarious last year, so I'm looking forward to catching it this year. It'd be a great one to catch before heading to the Silent Disco!
Page 92: "Spooky Stories in the Stacks" – It's taking place in the downtown library and they're telling Rochester ghost stories—not just generic spooky tales, but actual local legends.
Page 101: "Planchette" – It's a play about a Ouiga board; a bit magic, a bit macabre.
Page 104: "Underground Episodes" – A very well-acted series of monologues. I saw this show in Ithaca and thought it was very well done.
Matt DeTurck is the Creative Director of Rochester Fringe, and a graphic designer for the city of Rochester. The 2016 Rochester Fringe festival opens on September 15th in downtown Rochester.