Casey Bowker
ROConnoisseur
On a Wednesday at Cafe Sasso
Where are you originally from?
Olean, NY—down in the Southern Tier. It's absolutely beautiful in the fall when the trees change. I went to UB and studied film and TV production, then worked for Family Video for a few years—that's how I got to Rochester, actually—I managed the Family Video in Chili. I've been back and forth a bit, but have lived in Rochester on and off since 2008 and love it.
What is your favorite part of living in Rochester?
It's ever-evolving. I've seen it from an outsider's perspective. Initially, my attitude was, "Why would I ever move to Rochester?" Now my attitude is more like, "Why would I ever leave Rochester?!" Not only do we have less snow and more sun than Buffalo, but there's always innovation, and weird and eclectic stuff going on. It's a very artistic city, with all kinds of film stuff that I appreciate, like our history with George Eastman and Kodak.
Do you have any favorite/secret Rochester spots?
There are tons of bike trails that I've gone on and gotten lost on—I'll ride from downtown to Charlotte Beach in the summertime, and there's a great trail in Webster that I love. I'm terrible with names, so I can't remember. You'll just have to go check out the bike trails yourself!
What's the most unique or interesting event you've attended in Rochester?
Saturday Night Rewind at the Little, for sure. You have a chance to see more obscure movies that you might not otherwise have a chance to see.
Do you have a favorite charity/nonprofit you like to support?
United Way—they really support helping children and finding mentors for them. I love that they get kids involved in the community as well.
If you had $100 and 2 hours to kill in ROC, how would you spend it?
I'd hop on my bike and hit up Comics Etc., flipping through comics for awhile. After that, I'd head to Village Gate and visit Get Caked. I'm always excited to try anything they recommend! I appreciate that they carry a variety of lactose-free sweets. Next, I'd go to Bartertown Collectibles and check out their toys. Finally, I'd head to Cobbs Hill and go for a walk in the woods.
What is your personal coping mechanism for cold/gray weather?
I love cold and gray weather. I hate rain more than snow. My perfect weather is 65 and overcast—you can sip your coffee slowly while wearing fall clothing. Plus, I feel more creative and inspired in the fall, and there are fewer distractions than in the summer when there are tons of activities going on.
What is your favorite Rochester memory?
I lived downtown for awhile in the Capron Lofts, and we'd go up to the roof to watch the fireworks on the 4th of July. You're so close to them that you have to crane your neck up to see everything, and your neck starts to hurt, but it's a really cool community experience of togetherness.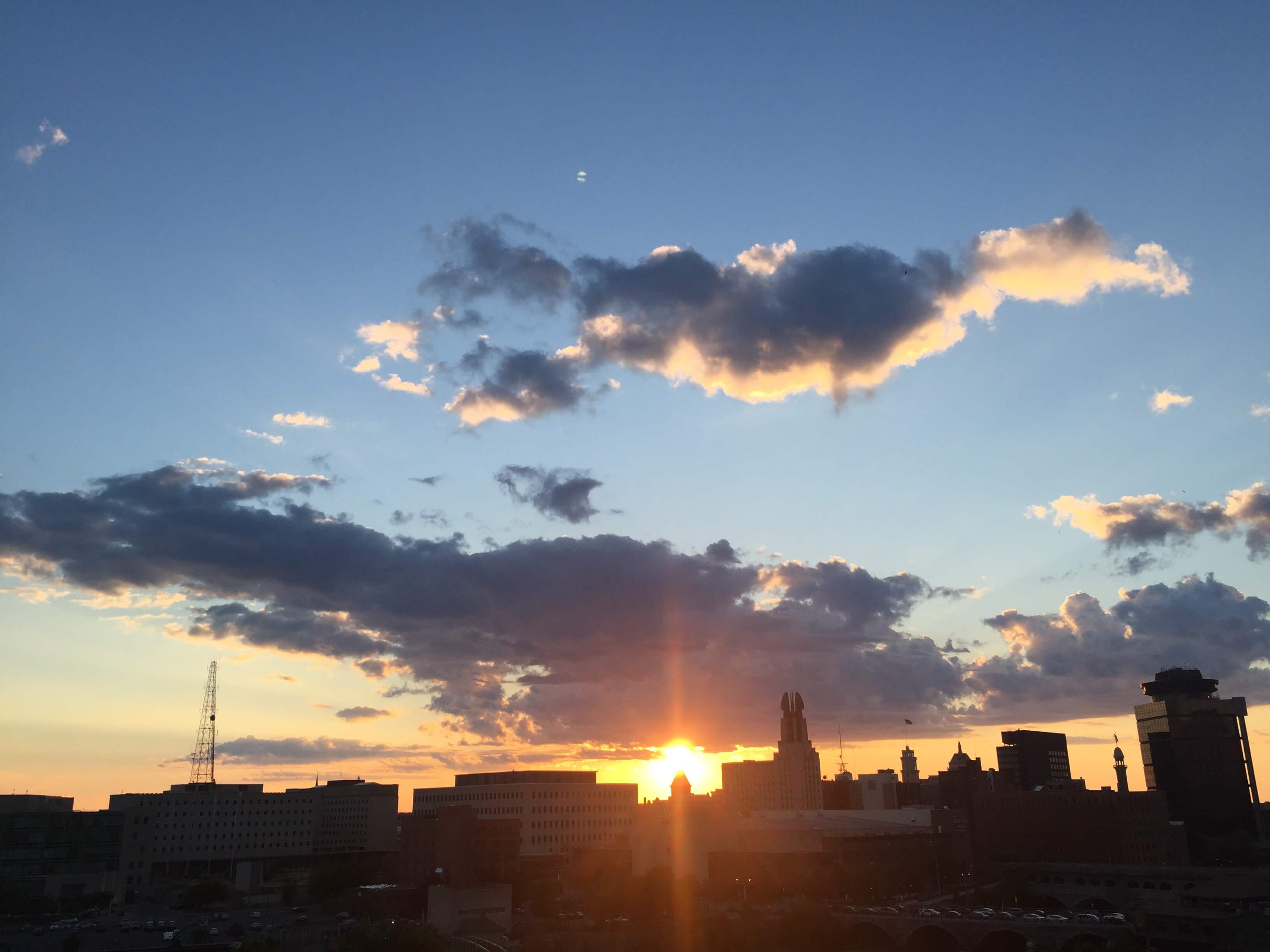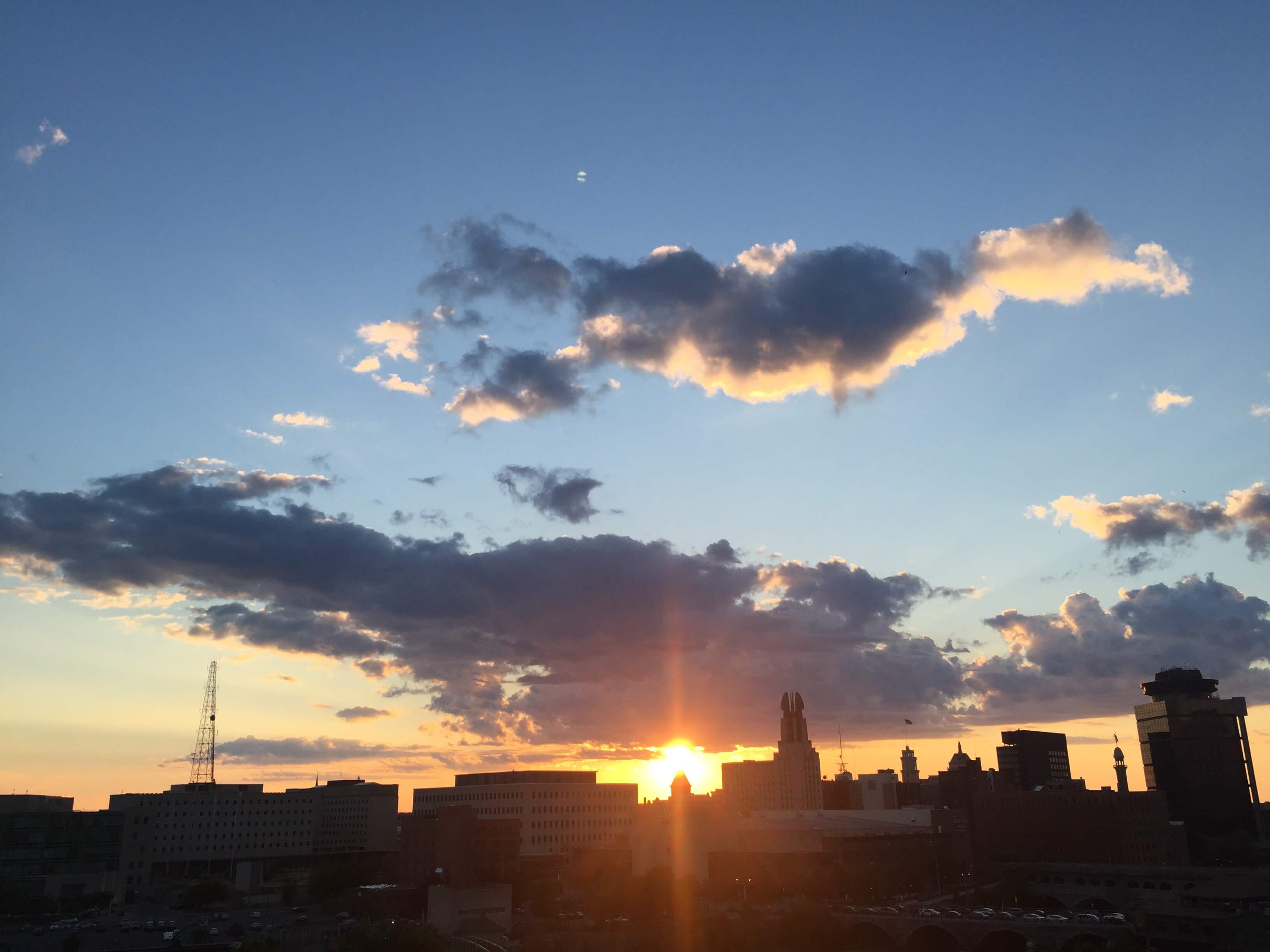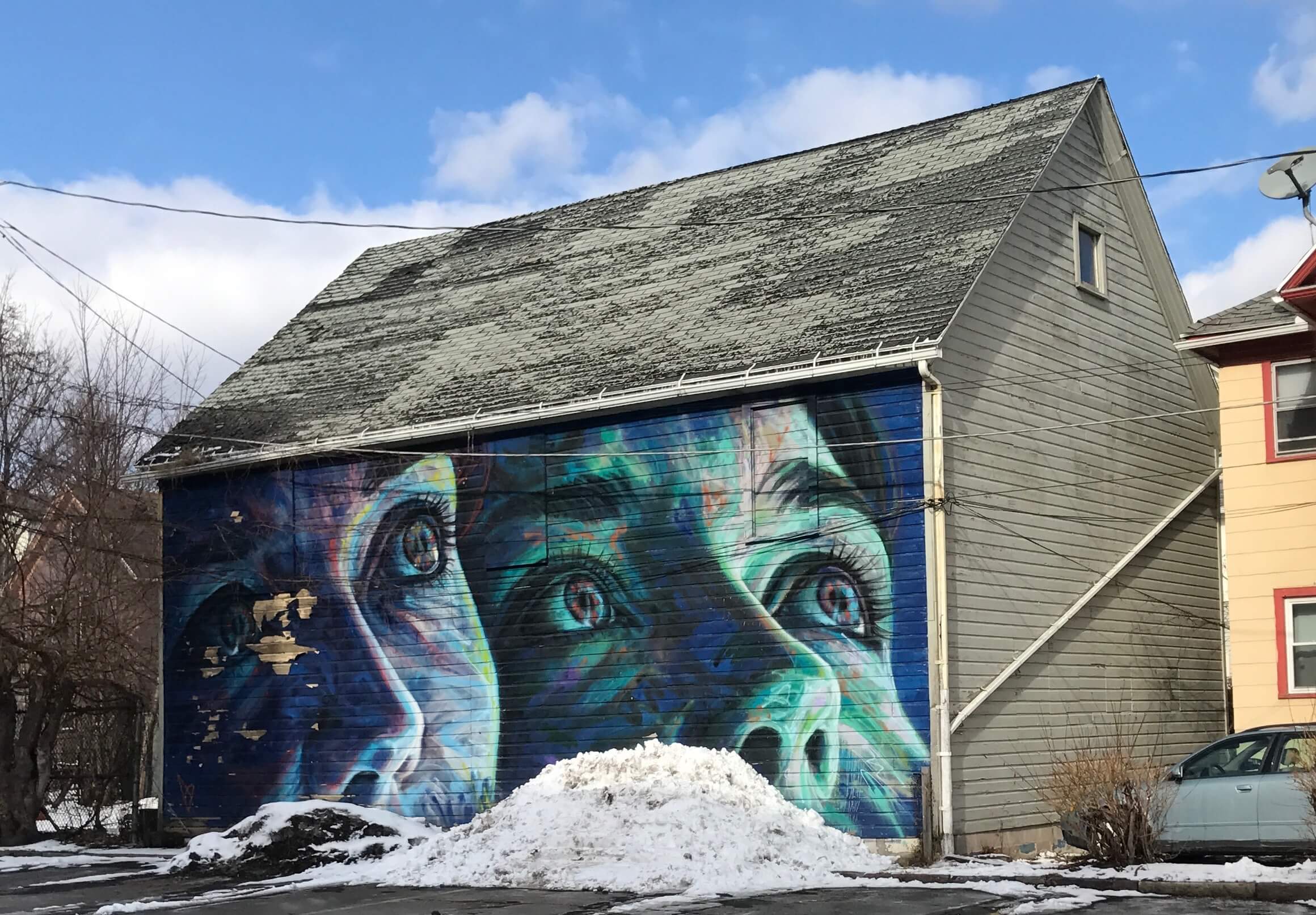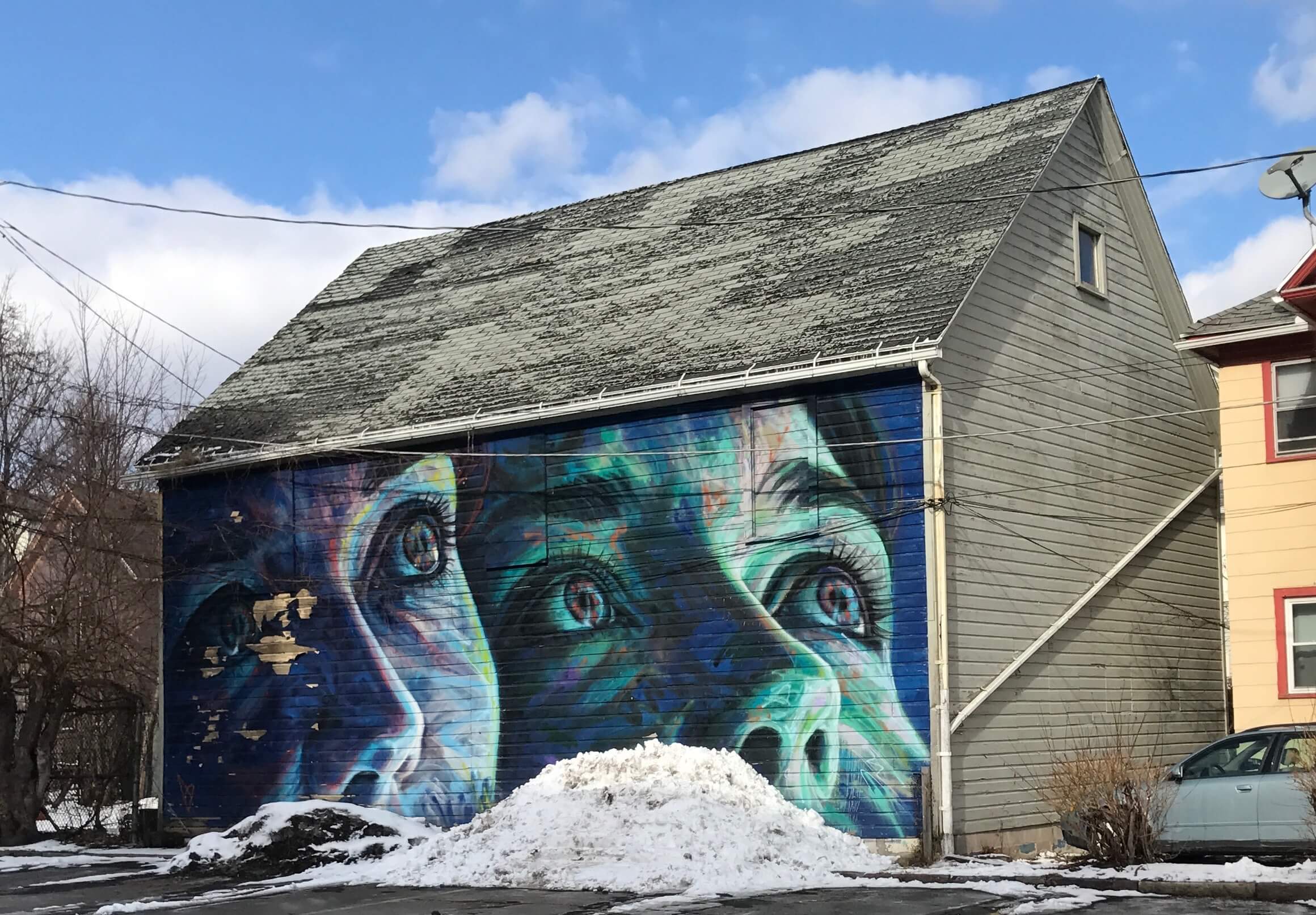 What makes Rochester unique?
The people. When I lived in Buffalo, you could sit on any corner and anyone would come up and talk to you. Living in Rochester, that happens more often, but I've had some great conversations and heard some really interesting stories from the people I've met.
What do you think could be improved?
I think the film scene could be improved. We need an Alamo Drafthouse! The Little and the Dryden are great, but it would be cool to have someplace where folks could go with a great restaurant where you could also see a movie.
If Rochester were a food, what would it be?
A Dogtown white hot—it seems crispy on the outside, maybe unapproachable, because it's so artsy and hipster. But once you're in it, it's juicy and delicious—just a great place to be!
Tell me a little bit about ROConnoisseur. What made you want to start it?
I'd compare it to Diners, Drive-Ins, and Dives. Our area doesn't really have a TV show about food or a personality to guide you through it all, so I'm going to be that guy! I'll go visit a place and find out exactly what makes it unique. What's their most popular item? What makes it so unique? Who are the people that make this place thrive? And why should you, Rochesterians, go check it out?
There are so many amazing food and beverage places in our area, and they all have to showcase themselves. The food and drink scene here is really trying to set itself apart. I want to help showcase all the great things that are happening here! I probably wouldn't be as motivated to do this project if I were living in Buffalo or Syracuse. But Rochester is well positioned right in the middle, with easy access to the Finger Lakes, and I just see it becoming this food and beverage mecca!
What's your fave hidden gem of the Roc food scene?
There are so many places I would recommend, but I don't know how many would actually be considered hidden gems. James Brown's is a favorite, of course, but everyone knows it. Salsarita's is great; Charlie's on Monroe and Murph's in Irondequoit are both great for wings. Thai Mii Up in Irondequoit is awesome, and so is Ming's Chinese on South Clinton.
What makes your food show different from local food blogs?
Well, I'll be selling my personality and not just the food. I'm not simply manufacturing a pretty picture for you to like on Instagram—I'm bringing in a human element.
We'll be producing 12 total episodes for the first season; 10 four minute episodes and two themed ones that will be a bit longer, around seven minutes. The first season will be web-based, and we'll see what happens from there!
Do you have any advice for up and coming creatives in the Rochester area?
You know, in the film industry, there's a saying that you can be a film talker or a film maker. Film talkers run around talking about the script, the actors, every little aspect, for years, without ever taking action or making a film. Film makers actually make films.
So that being said, my advice is to just do it! Don't just say it. Go try it! Even if you're not doing it full time; trying something new doesn't have to take up all your time. We only have one life, so go pursue what you want to pursue! Even if it's just 15 minutes a day, it's still worth it.