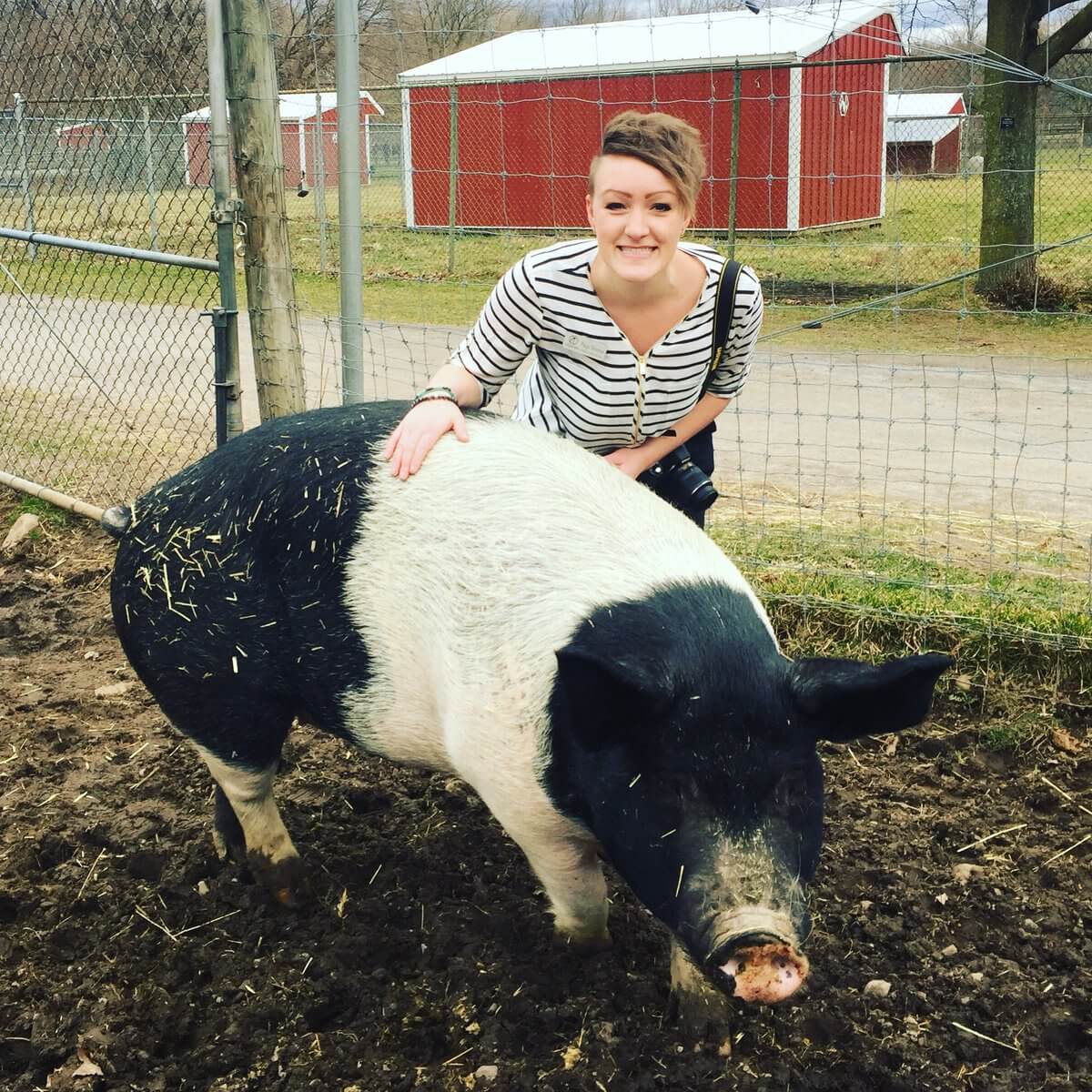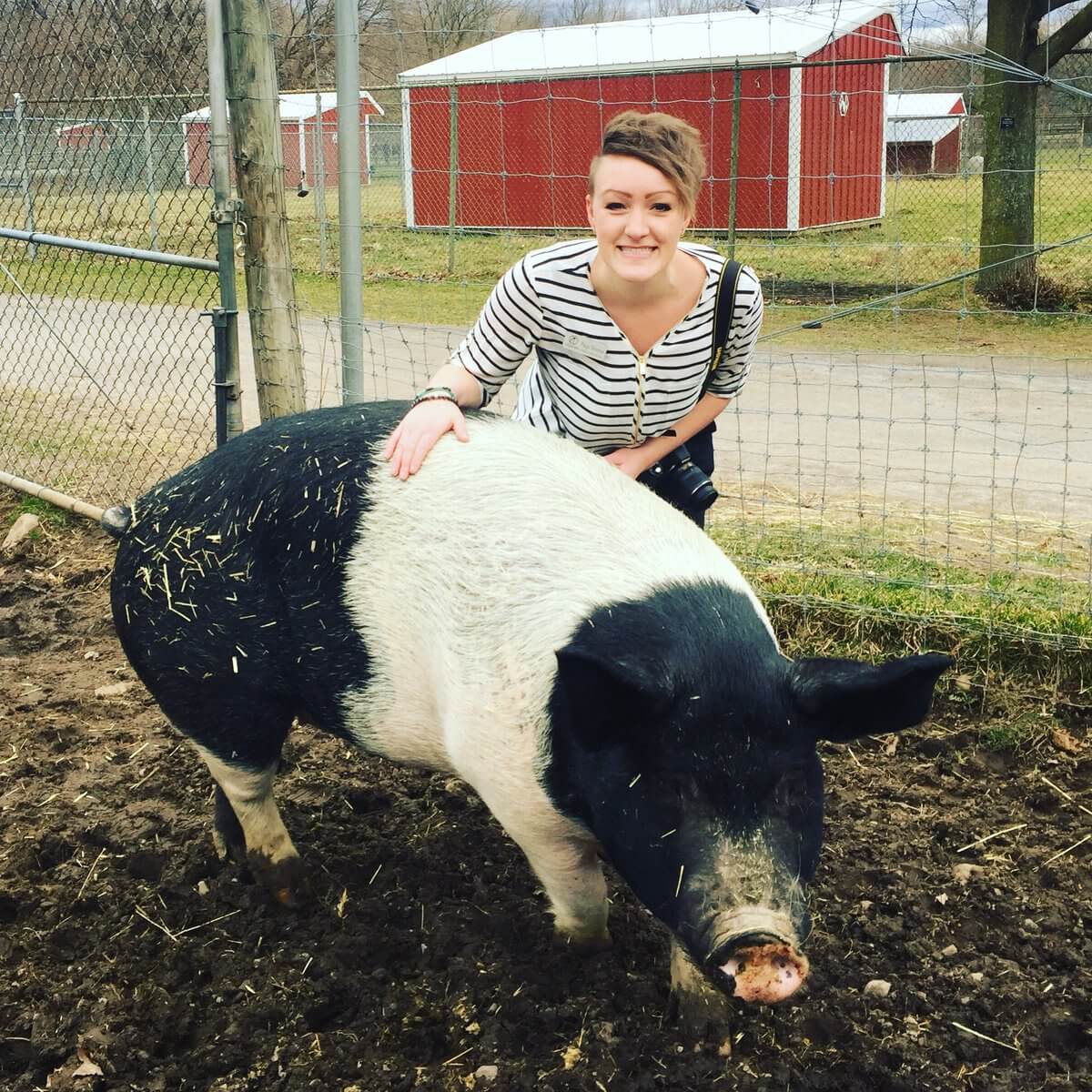 Where are you originally from?
I'm from Greece—I grew up and went to school there, then attended Brockport for college. I moved to the Adirondacks and lived there for three years, working at the Adirondack Museum. The house I was living in burned down and that was why I moved back to Rochester about a year ago. I'm now working at Lollypop Farm doing social media as their Communications Specialist!
What is your favorite part of living in Rochester?
It's definitely the variety of cultural offerings. There are so many museums, art exhibits, coffee shops, and bars—so much more than when I was living an hour away from everything in the Adirondacks! You really have limited access to those types of things in remote areas. I think a lot of people have no idea what amazing cultural offerings we have in our city.
Do you have any favorite/secret Rochester spots?
I love to start or end my day at Boulder Coffee—there's awesome art on the walls and I always find I have great conversations there. It's also right next to Napa, where I often find myself for pizza and cocktails.
What's the most unique or interesting event you've attended in Rochester?
The Lilac Festival—I came back for it every year while I was living in the Adirondacks. I've been going there since I was little; I just think it's such a unique and wholly Rochester thing. Being in Highland Park and that area of the city also reminds me of the local arboretums and Mt. Hope Cemetery—all the things that show Rochester's innovation and experimentation. The design of our parks and other green spaces is fascinating. There's so much history!
Do you have a favorite charity/nonprofit you like to support?
Well of course, Lollypop Farm! It's super important for the community to embrace us as a resource. We provide so many services to pet owners in the community, like spay/neuter services for low-income families, educational resources, a humane law enforcement team that helps rescue abused animals, and more.
If you had $100 to spend and 2 hours to kill in ROC, how would you spend it?
I'd go to Revelry and order gorgeous cocktails and absolutely delicious food.
What's your personal coping mechanism for cold/gray weather?
Spending the day indoors at the Memorial Art Gallery or another amazing local cultural institution always helps. My boyfriend and I love walking through the galleries and seeing the art all over again. I try to stay active in the museum community even though I'm not currently working for a museum.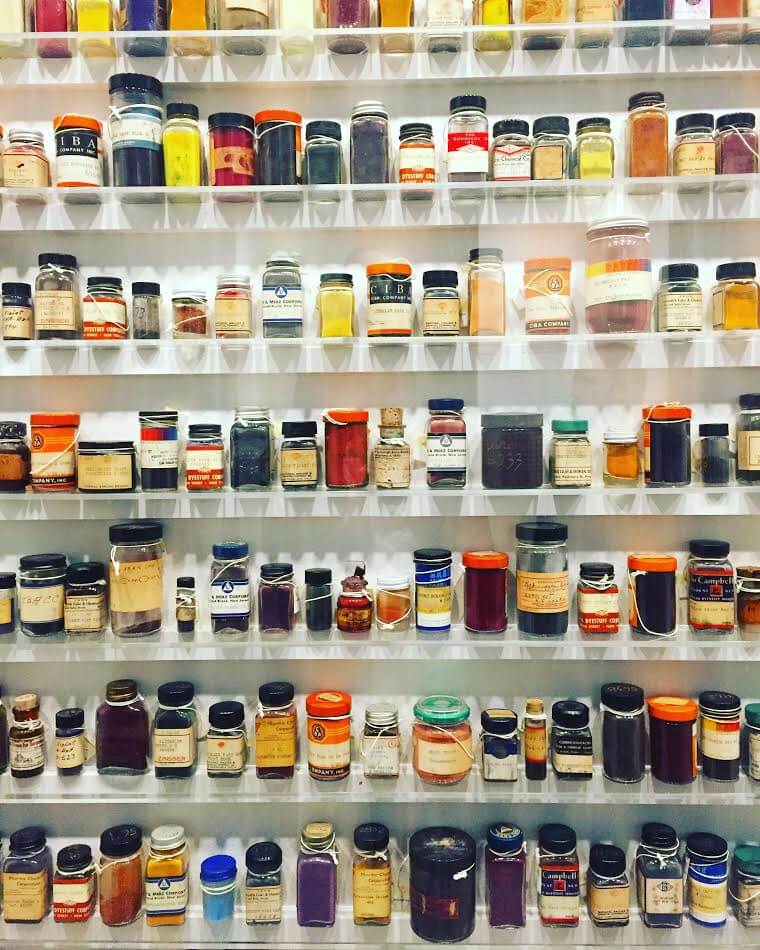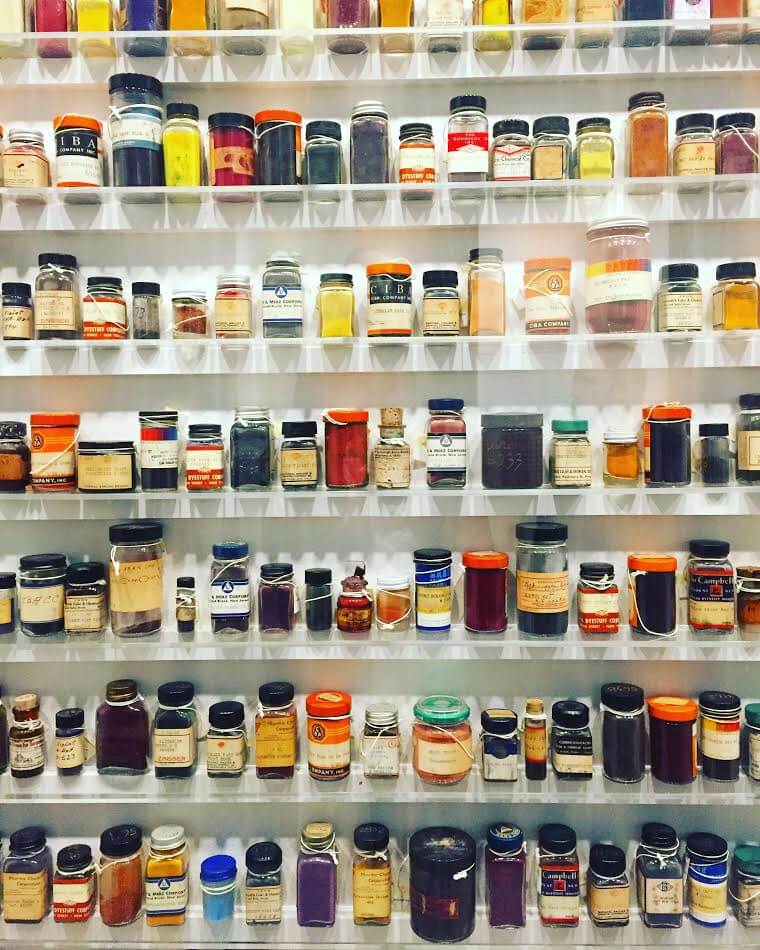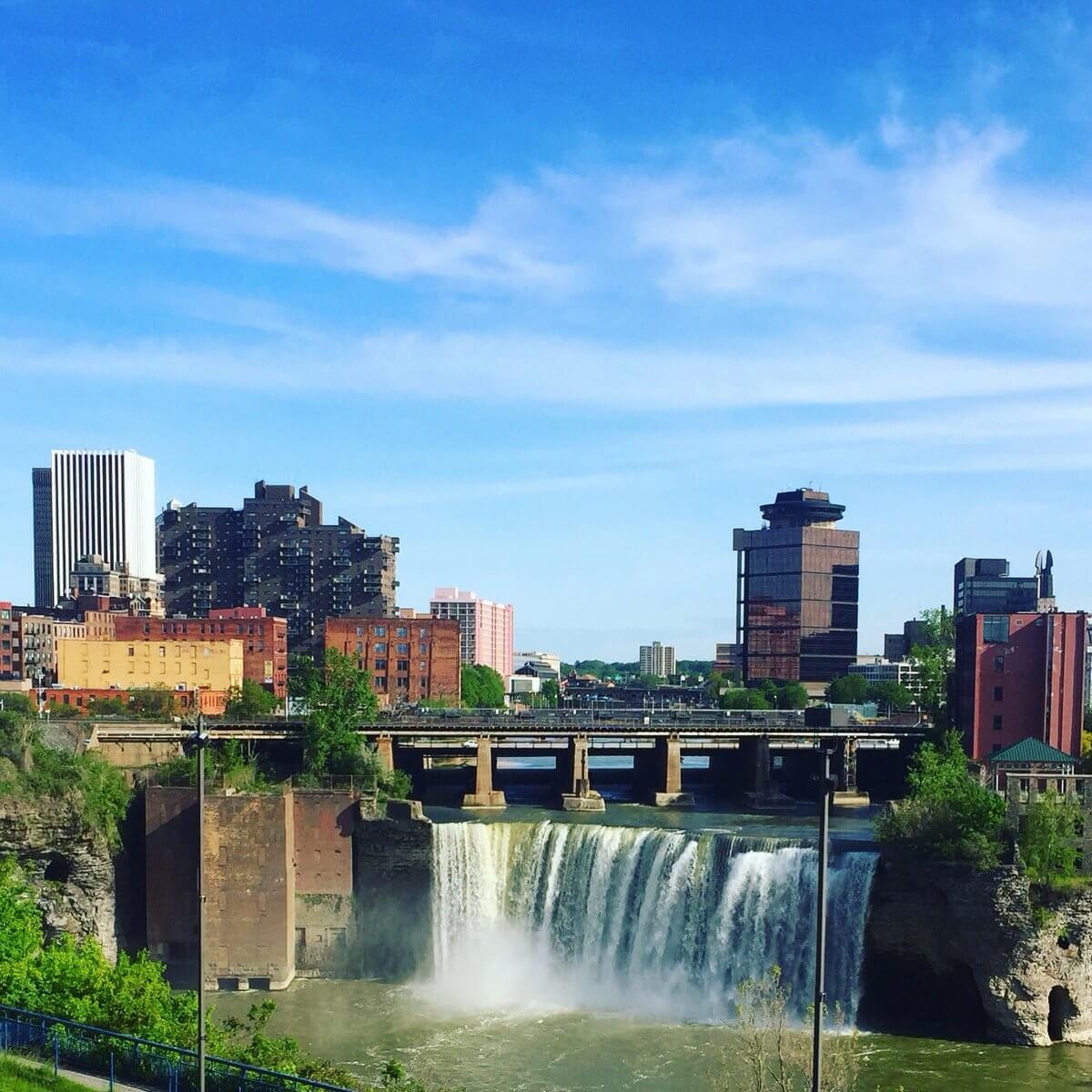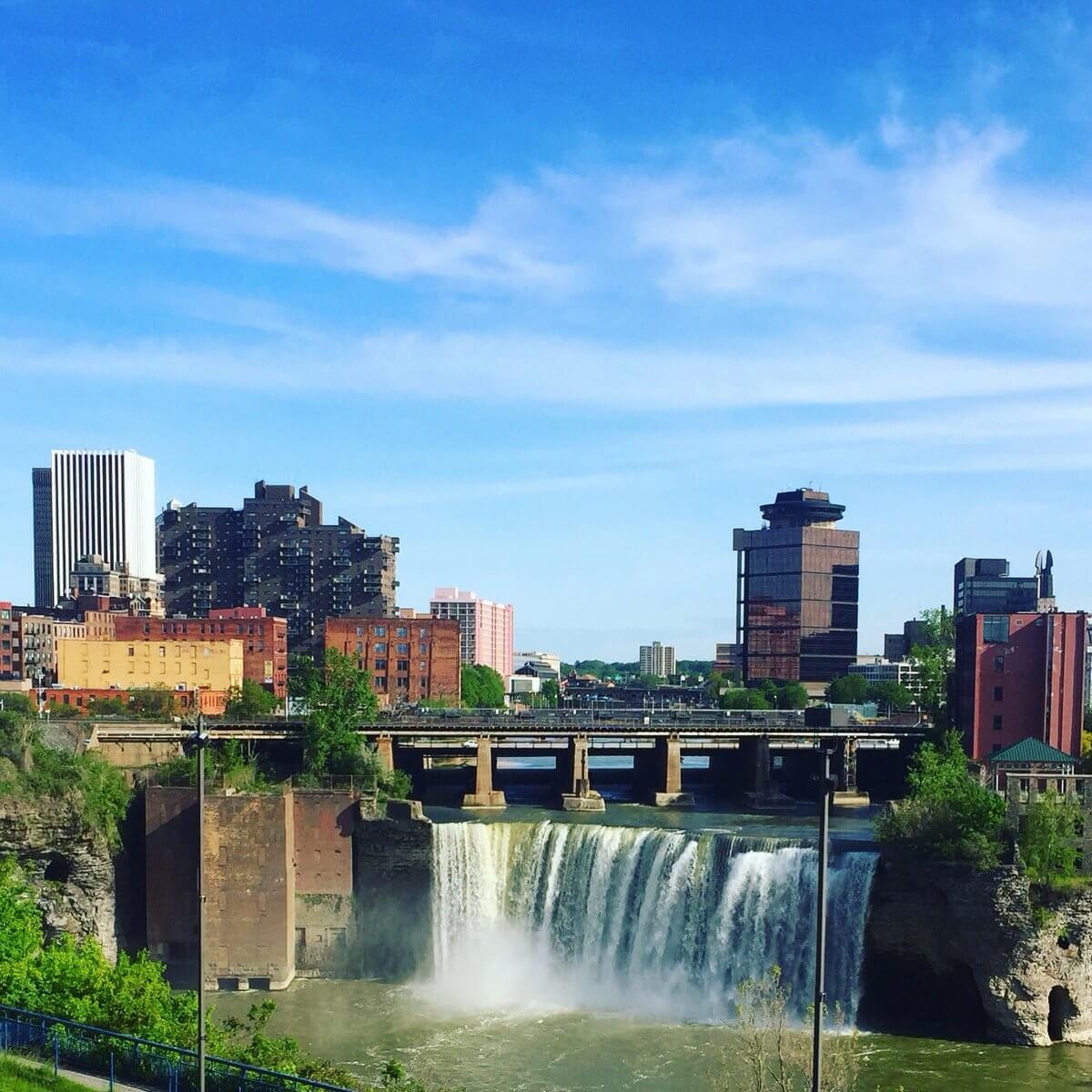 What is your favorite Rochester memory?
Coming back to Rochester last year—it's more of a decision than a memory. There was this moment where I felt, "I absolutely intend to stay," and that was a breath of fresh air. Just saying, "this is my place" feels incredible. This is it, and it's an awesome feeling.
What makes Rochester unique?
I keep returning to the concept of the variety of our cultural offerings…so my favorite memory is all my memories of exploring crafter breweries, coffee, shops, and the exploding arts scene! Everything in Rochester is totally blossoming when it comes to art and culture.
What do you think could be improved?
When you're growing up in the suburbs, you don't take time to come to the city and take advantage of the offerings here. I think the suburbs need to embrace the city more and realize its creative and cultural potential.
If Rochester were an animal, what would it be and why?
Rochester would be a cat. Cats are surprising—they're an enigma (in a wonderful way). There's something different happening all the time, but there's still a bit of attitude.
Tell me a little bit about working at Lollypop Farm. Is it as fun as it looks?
It's probably even more fun than it looks! I get to work with a cat on my lap a lot of the time, and that makes it all the better. I feel like I'm actually making change in a positive way every day by raising awareness through social media. Being around so many people who are passionate about animals makes for a great environment too.
If people love animals and want to help Lollypop, how can they get involved?
There are all sorts of ways the community can get involved. We have a huge volunteer program! Donations always help—we're a nonprofit and we're not supported by any government agencies. It's also a huge help when people share our posts on social because it helps raise awareness. I always say, "If you can't give, share." Also, come visit! You can pet the animals, take selfies, and just enjoy a beautiful afternoon walking through the farm and meeting the animals.
Any advice for people who are new to Rochester and just starting to explore the community?
I recommend staying in-tune with Rochester-area people, events, and culture through social media, and upon returning, get out and explore the city, try new things, visit all of your favorite places, soak in the experience, and share it with your like-minded social connections. Seek out and utilize relevant hashtags, follow local users who inspire you, and all in all, both internalize and broadcast your experience in a city that is just waiting to be shared.