On a Friday at Mochi Grill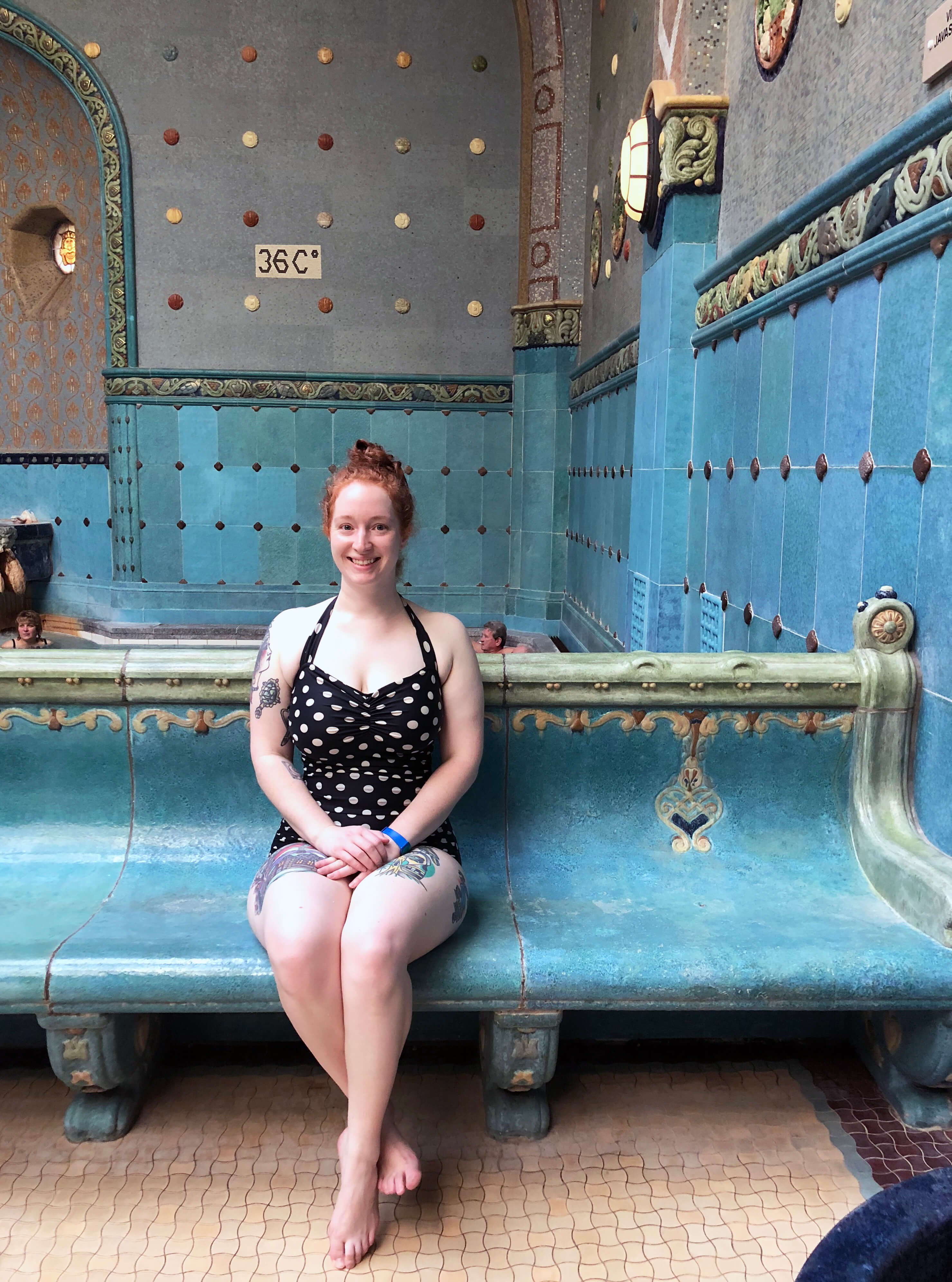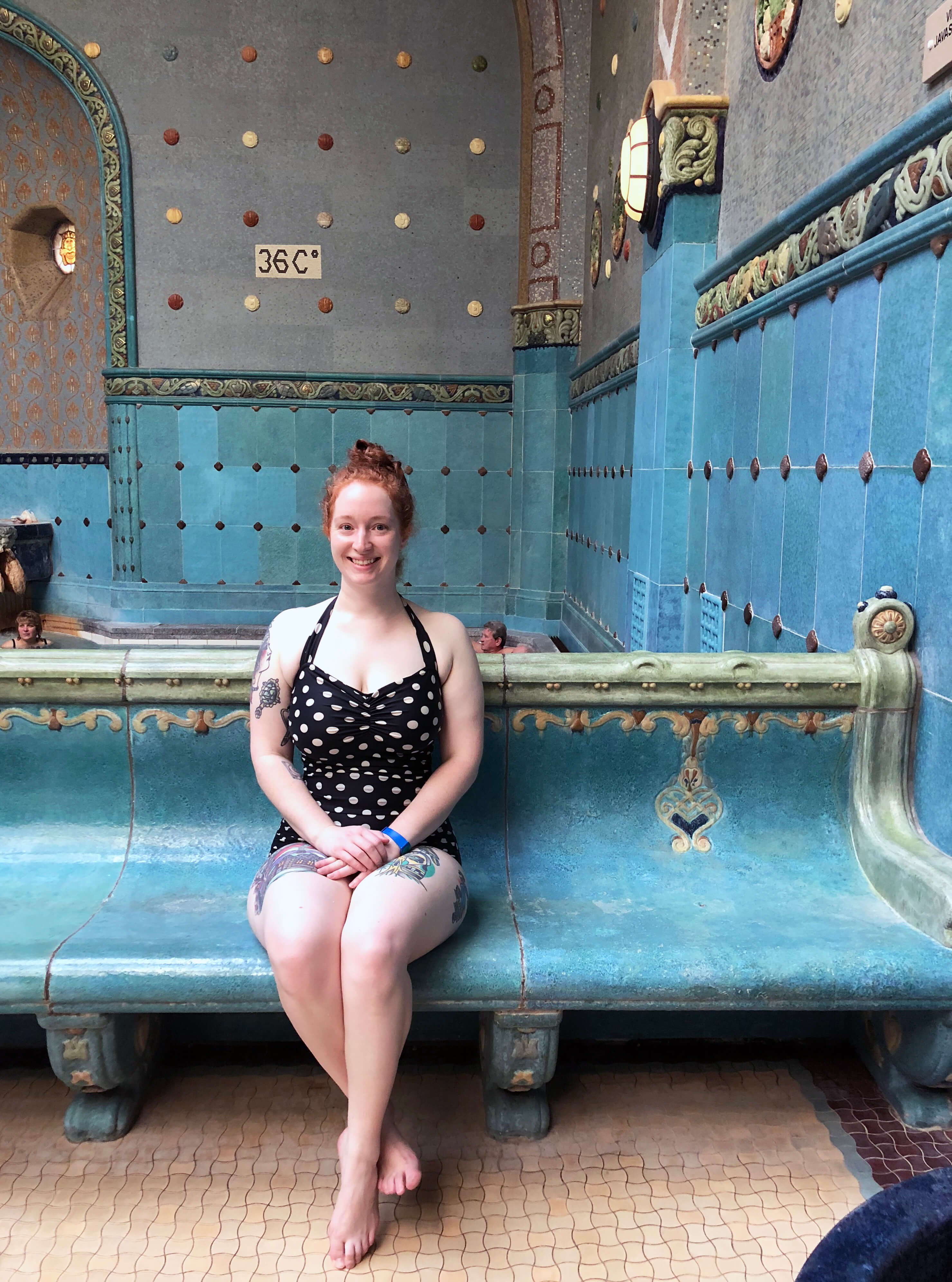 Where are you originally from?
I'm from Rochester—I grew up in Brighton. I attended NYU for college, where I planned to study Music Business, but ended up switching to Media, Culture, and Communications. After school, I came back to Rochester and started working at the University of Rochester. I recently started a position at CITY Newspaper doing graphic design.
What is your favorite part of living in Rochester?
I love how many opportunities there are to be active and involved in the community. Plus, everything is close. On a night out, you can jump around from place to place, getting to everything easily, and it's all cheap. It's so much easier than a night out in New York City. You don't need a lot of money to have a lot of fun.
Do you have any favorite/secret Rochester spots?
Mt. Hope Cemetery is one of my favorites, of course. A little more secret, though, was a small wooded area behind my parents' house in Brighton that is only accessible to the few houses that back up on it. Growing up, we built a lot of tree forts out there and would go sledding in the winter. There's actually a lot of history there too—a trolley line used to run back there in the 1800s. When we were playing back there as kids, sometimes we'd find hardware from the trolleys. There was a canal lock too. It was just this magic patch of land.
What's the most unique or interesting event you've ever attended in Rochester?
I'd definitely say the Girls Rock! Showcase. It takes place every summer at the end of the camp. Kids come together over the course of a week and learn to play instruments, then they write a song together. It's unlike any other show you'll see in Rochester. Prior to this week, some of the girls have never played instruments before, and of course they've never met before. The songs they come up with—and even the content of the songs—can be surprising. The event is open to the public, so you should definitely check it out next year! The 2017 showcase was at Anthology.
Do you have a favorite charity/nonprofit you like to support?
Girls Rock! Rochester. I'm on the Board of Directors and serve as the Creative Director. We work on fundraising and other programming year-round.
If you had $100 and 2 hours to kill in Rochester, how would you spend the money/time?
I'd probably start with dinner at Good Luck with my boyfriend and then drinks at Cure. Afterwards, we'd head out to a show at the Bug Jar or something, see a friend's band play. That sounds like a pretty good night to me.
Do you have a favorite neighborhood?
I'll always have a soft spot for the South Wedge. My first apartment in Rochester was right there on South Ave. I was at Lux and Coffee Connection all the time. It was always fun to go out, grab lunch, and window shop. I actually met my best friend there, who was working at Thread at the time. I feel like so often now, people will ask me how I know someone, and the answer is, "Oh, South Wedge!"
Favorite restaurant?
The old standby—Highland Park Diner. It's such a classic. I'm there at least every week, or maybe every other week. We'll grab brunch on Sundays or lunch on a weekday. I also love Atlas Eats for Sunday brunch. Sometimes my boyfriend and I will go and order two dishes, plus whatever the pancake special is, and it'll keep us full all day until dinnertime. My favorite restaurant has to be a breakfast place, so it's definitely one of those two.
What is your personal coping mechanism for cold/gray weather?
I grew up as a skier and snowboarder, so I try to get to the mountain as much as possible. I also love winter running. I did a winter running series with Fleet Feet last year, and we ran the trails at Cobbs Hill frequently. Afterwards, everyone goes into the lodge for cocoa, drinks, and snacks, and there's a nice sense of camaraderie.
What is your favorite Rochester memory?
My college roommate came to visit me in Rochester for the first time after college back when I was living on South Ave. We went to all my favorite spots, and ran into all my friends she had heard stories about. As she was leaving, she said, "I can see why you love Rochester! We packed so much into one night, saw so many people, and it was still a cheap night." I felt so validated.
What makes Rochester unique?
I love the ability to get shit done here. If you have an idea, a project, or an artistic vision, you just need to get the right people together and make it happen. It was like that with Girls Rock Rochester. When we pulled it off for the first time, we kept saying to each other, "People are actually sending their kids to this camp we just created this year!" It's so much easier to do that kind of thing here than in a big city. The way of life here is more easygoing, so people have more time to dedicate to what they care about most.
What do you think could be improved?
I think we need better walkable nightlife in the city. The East End is walkable, but walkable areas like that need to be all over the city. Some streets are perfect for foot traffic only; we're way too dependent on cars here. I recently visited Europe and was so impressed by this area in BudaPest that's all walkable, where all the shops are open until 9pm. The South Wedge could be like that—but I was all alone on a quiet street once with no one but a creepy man who harassed me. We have a lot of work to do.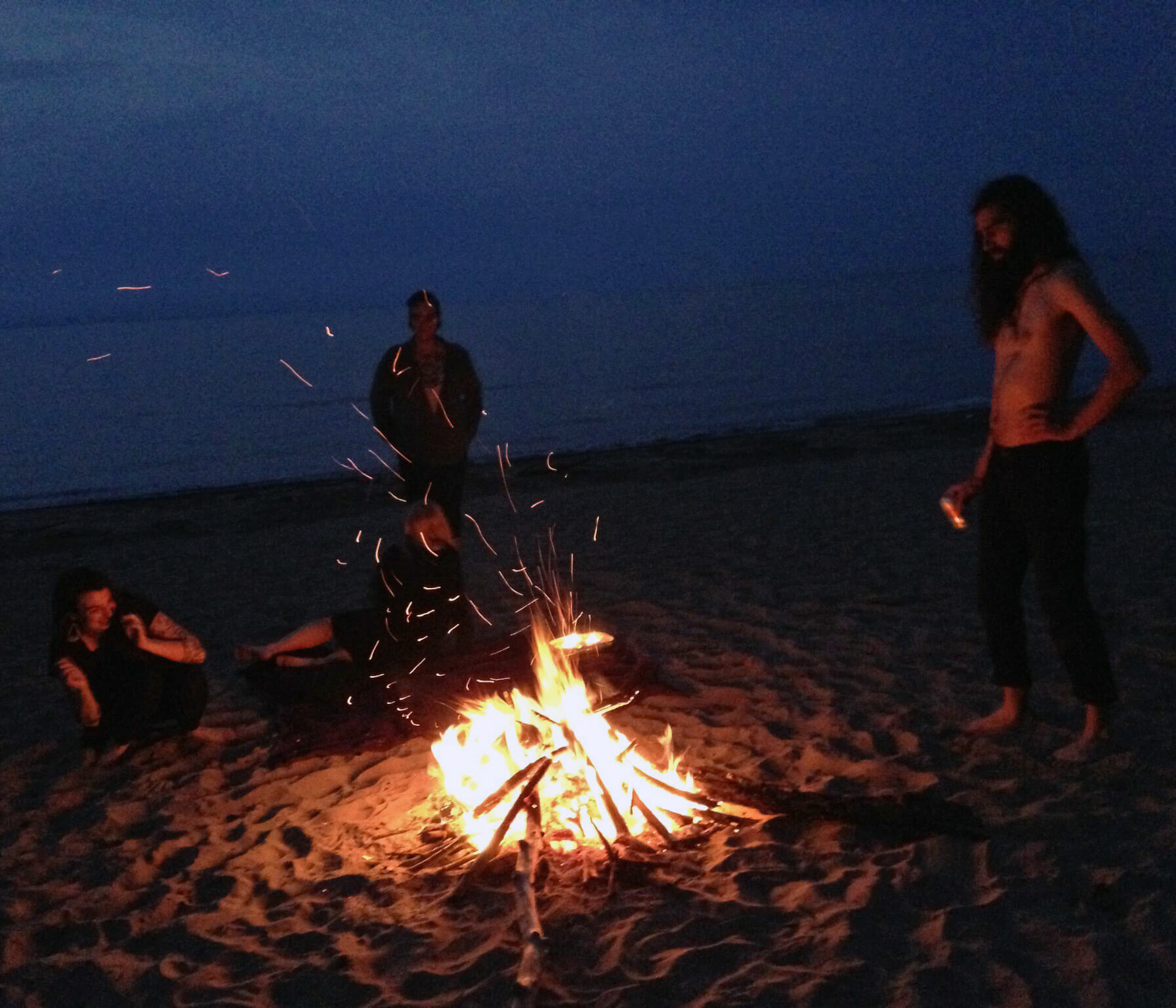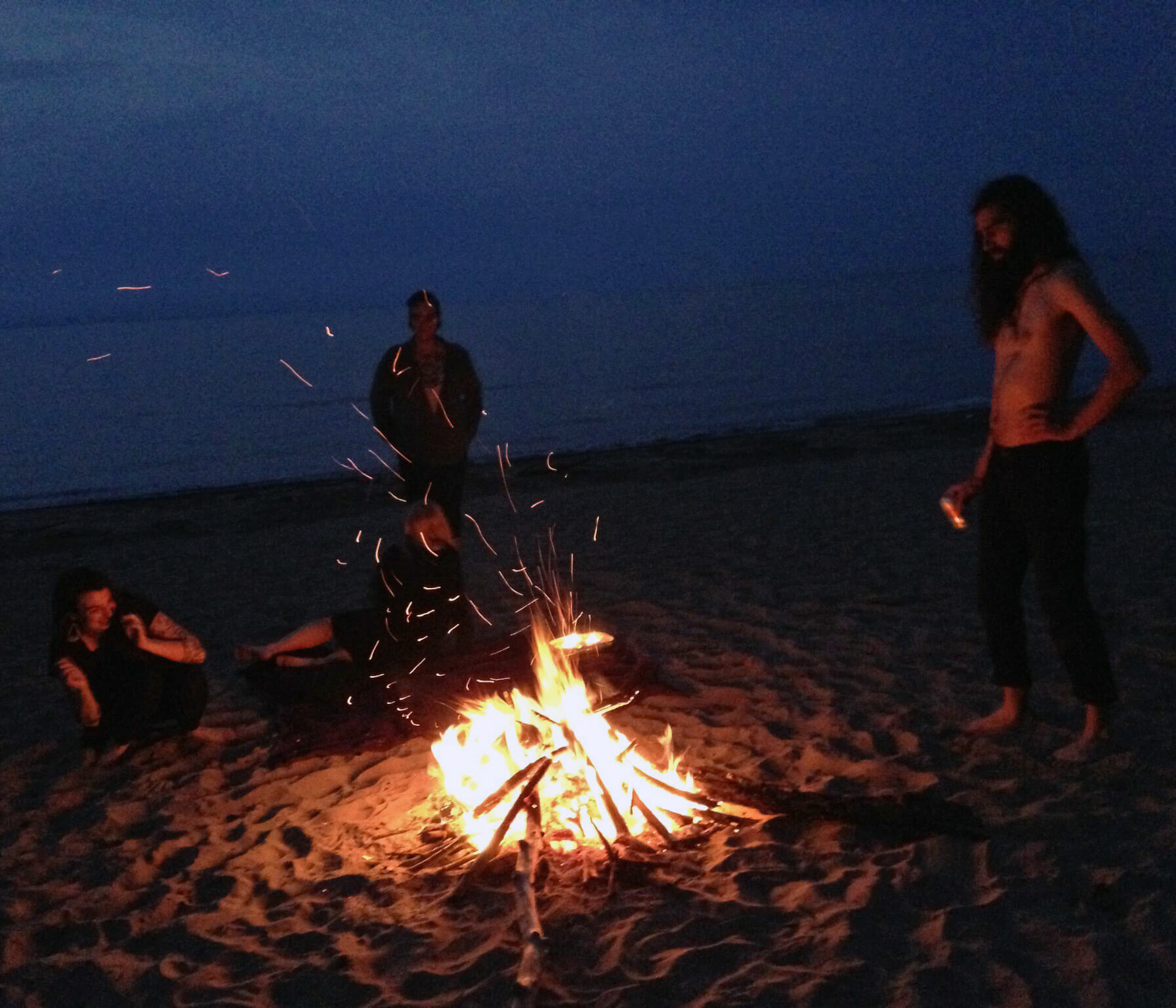 If Rochester was a season, what would it be? 
It would be that transition period where fall is shifting into winter. We can have beautiful sun, crazy rain and wind, and snow on the ground. People who leave Rochester always find it disarming not to have that, and not to have all four seasons.
What advice would you give to creatives in Rochester? Or to folks who are new to town and just getting to know it?
Creatives need to spend less time planning. Gather what you need and just start. I've seen overplanning slow down a lot of projects. You'll run into roadblocks, but you'll learn.
If you're new to Rochester, I'd encourage you to try new things and not get stuck in a rut. Don't be scared to venture into the city. Grab a copy of City Newspaper and check out the events calendar. Don't be scared to just show up somewhere. If you don't see something happening, that doesn't mean you can't start it. That's the beauty of Rochester! Hearing fresh perspectives will only help our city.
Renée Heininger is a graphic designer and community organizer who enjoys the local music scene and is passionate about making a difference through Girls Rock! Rochester. For more of Renée's  perspective, check out our Instagram.