On a Tuesday at Orange Glory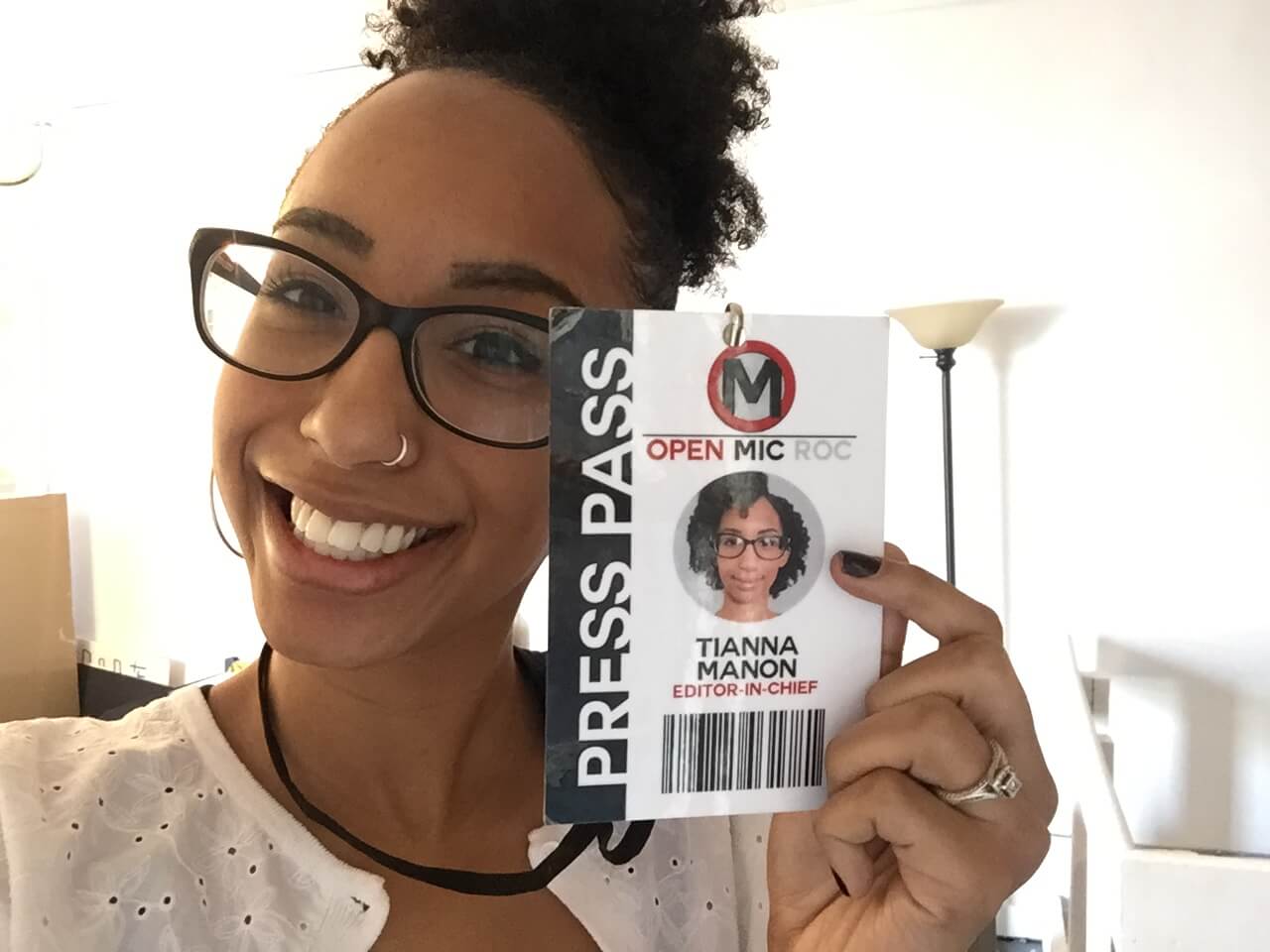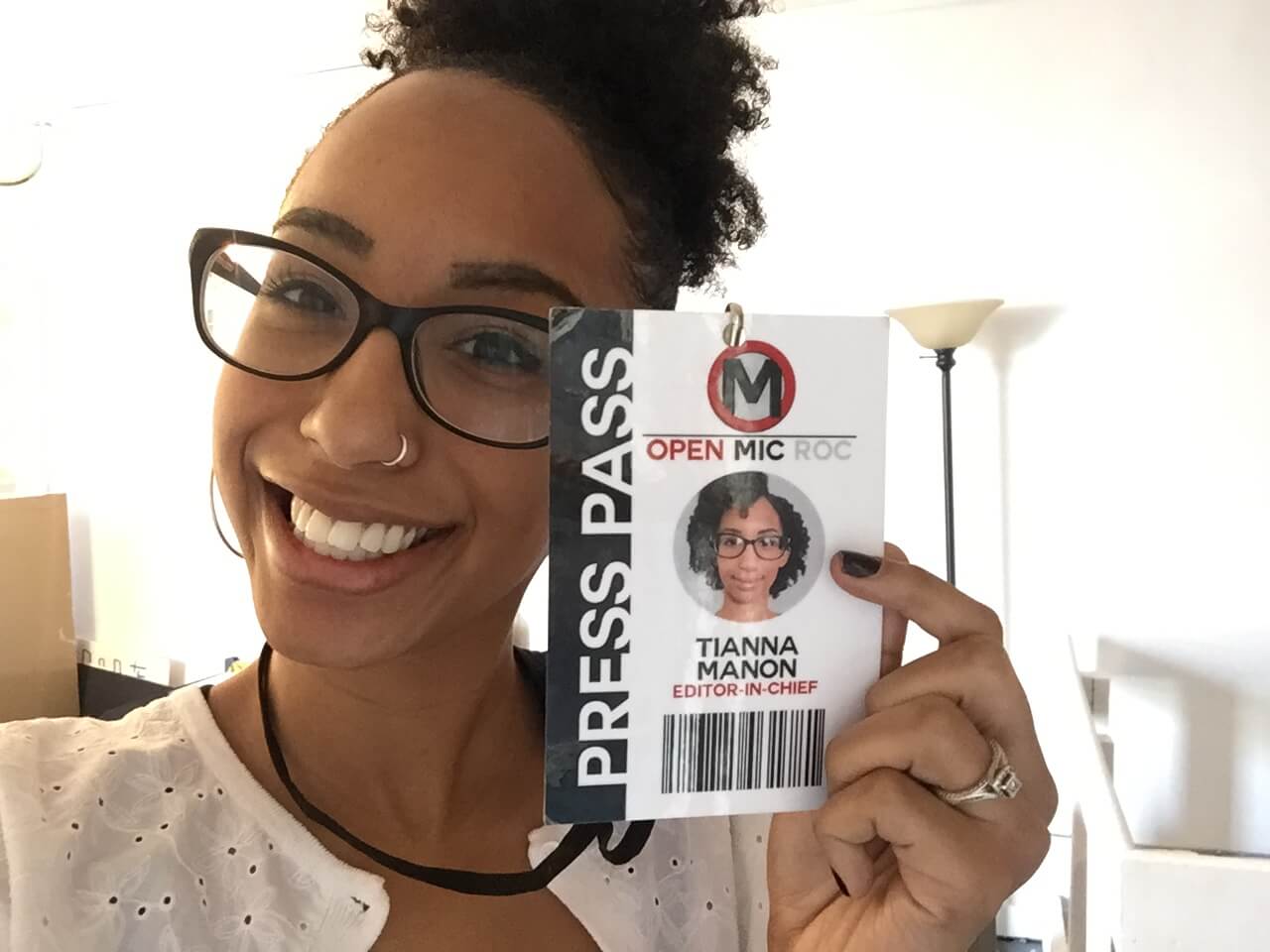 Where are you originally from?
I'm from Rochester originally—the city, born and bred. I went to RIT and studied Journalism and Political Science. I knew I wanted to be a reporter since I was 11 years old. My mom is an English teacher and often used current events in her lessons. She'd practice her lessons on us, so I learned how to write about current events at an early age.
What is your favorite part of living in Rochester?
There are a few things—I love the food. The Arnett Café, Sooul Wings on Joseph, and Caoba on East Ridge Road are some of my favorites. I love food! I would have been a chef, but I found words first.
The art here is amazing too! I lived in D.C. for awhile, and there wasn't much public art or good food. As a young person in Rochester, you feel that we're on the cusp of something, and it's a great place to be.
What's the most unique or interesting event you've attended in Rochester?
There was an event for kids featuring Beyoncé's choreographer, and that was just so cool. There are so many events here in Rochester! You could go hear poetry read live every week if you wanted to.
Do you have a favorite charity/nonprofit you like to support?
Rise Up Rochester. The biggest issues our city faces are violence, representation, drug addiction, and homelessness. I want to get to know more about the organizations that are helping tackle these issues.
If you had $100 and two hours to kill, how would you spend that time/money in ROC?
I'd eat three different lunches. Then get gas, because gas is expensive! Then I'd see some theatre or go to a movie I wouldn't otherwise go to. I think some of the shows here get lost in the fray because they're too expensive for some people.
What is your personal coping mechanism for cold/gray weather?
I get the winter blues every. Single. Year. People don't talk about that nearly enough! We just pretend it doesn't affect us. Any sun helps—I try to be near a window on sunny days.
What is your favorite Rochester memory?
I used to be terrified of fireworks until about two years ago. That year, I rode my bike to the 4th of July fireworks and faced that fear. I stood up close, too!
Aside from that specific memory, I'd say every summer is a favorite memory. I explored the subway with my brother once and we just kept going, even after the part where it gets pitch black. I love the subway and wish they were preserving it differently.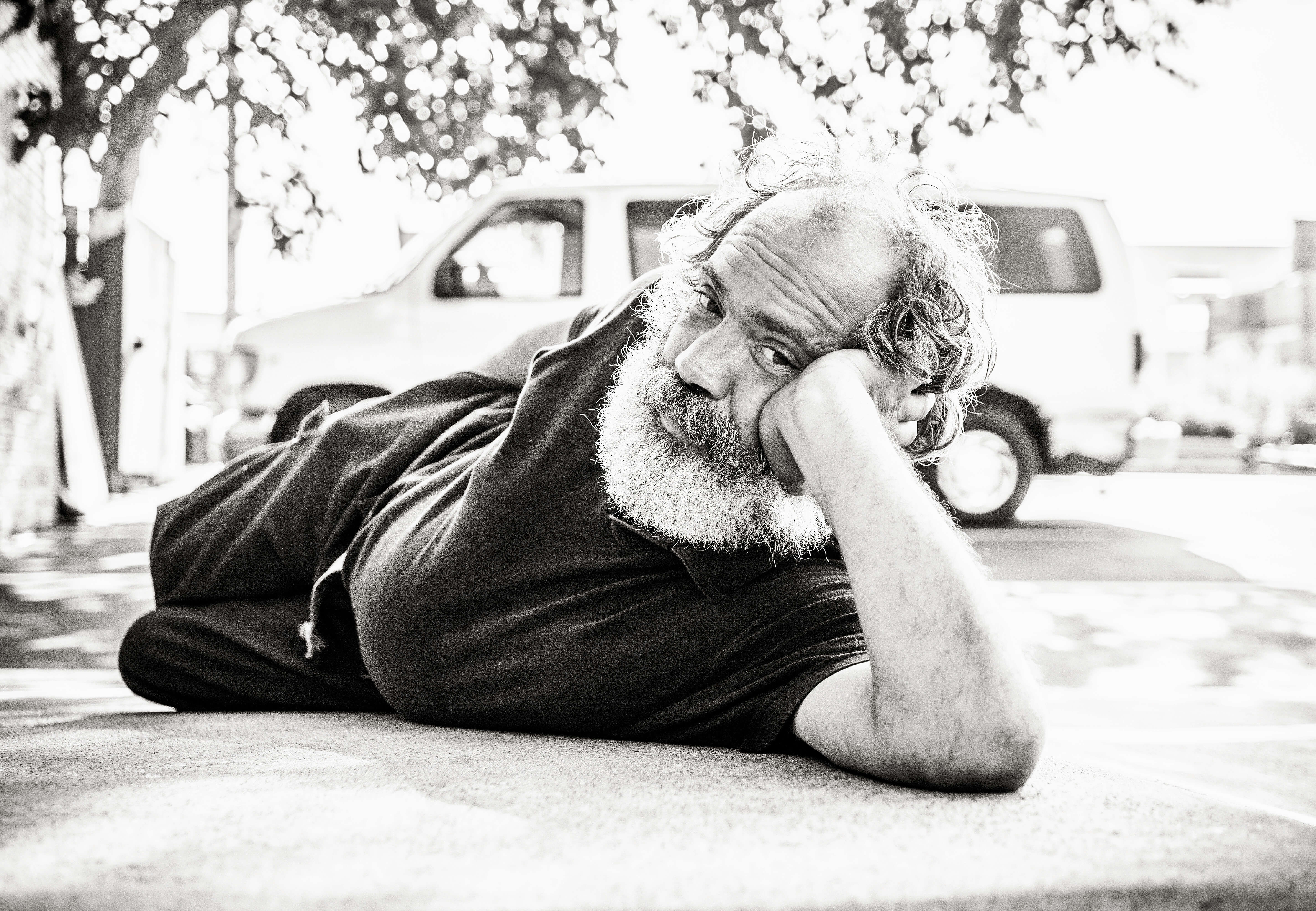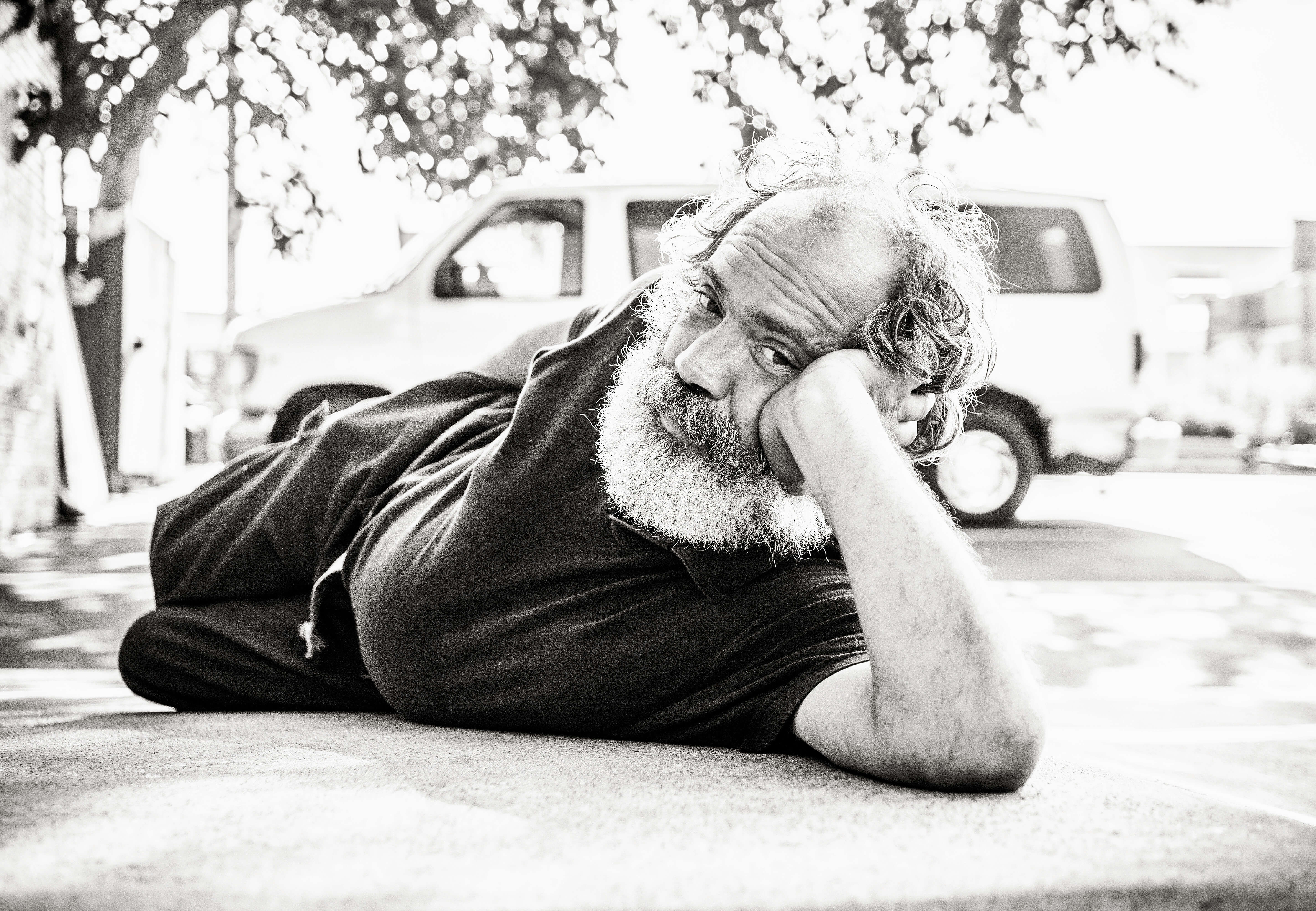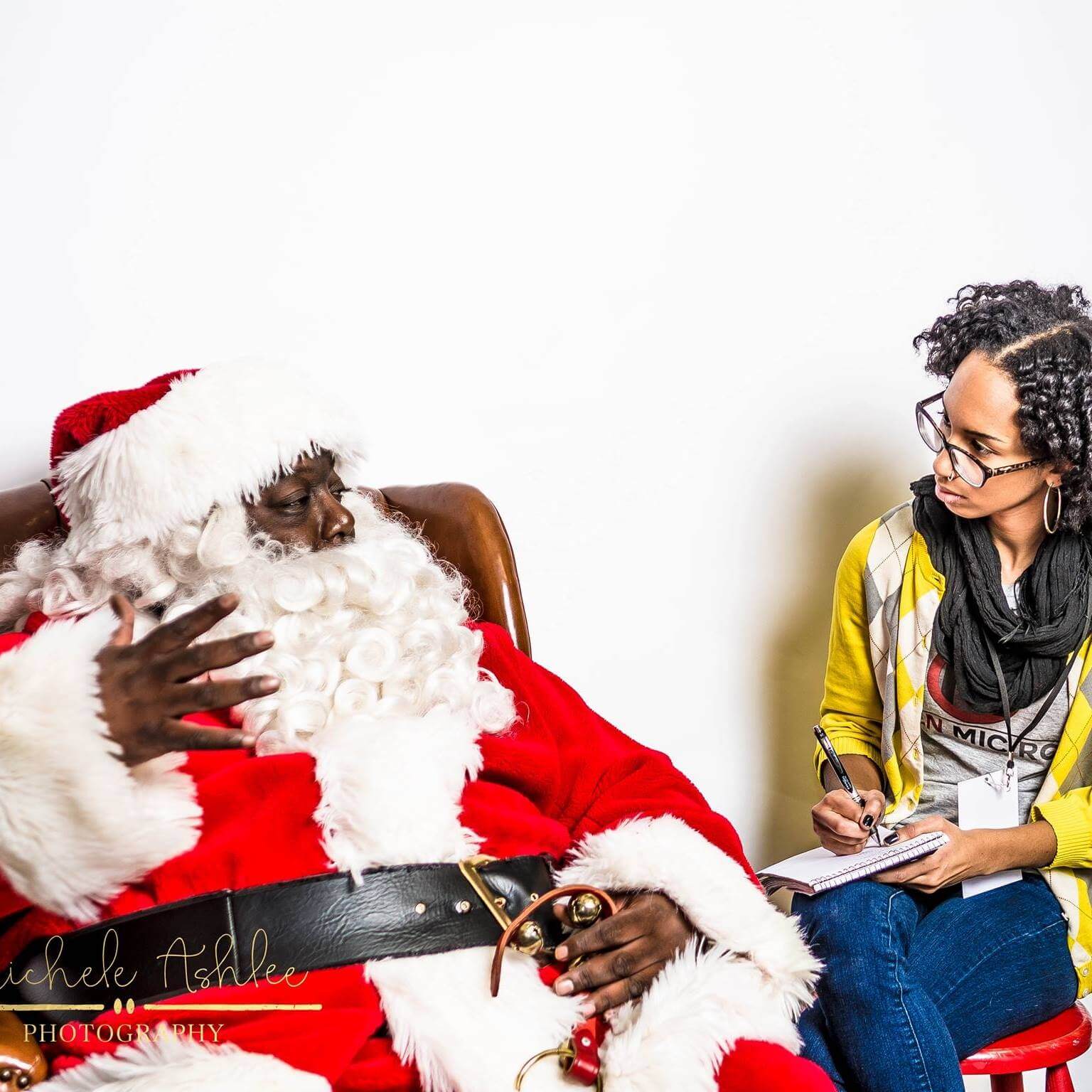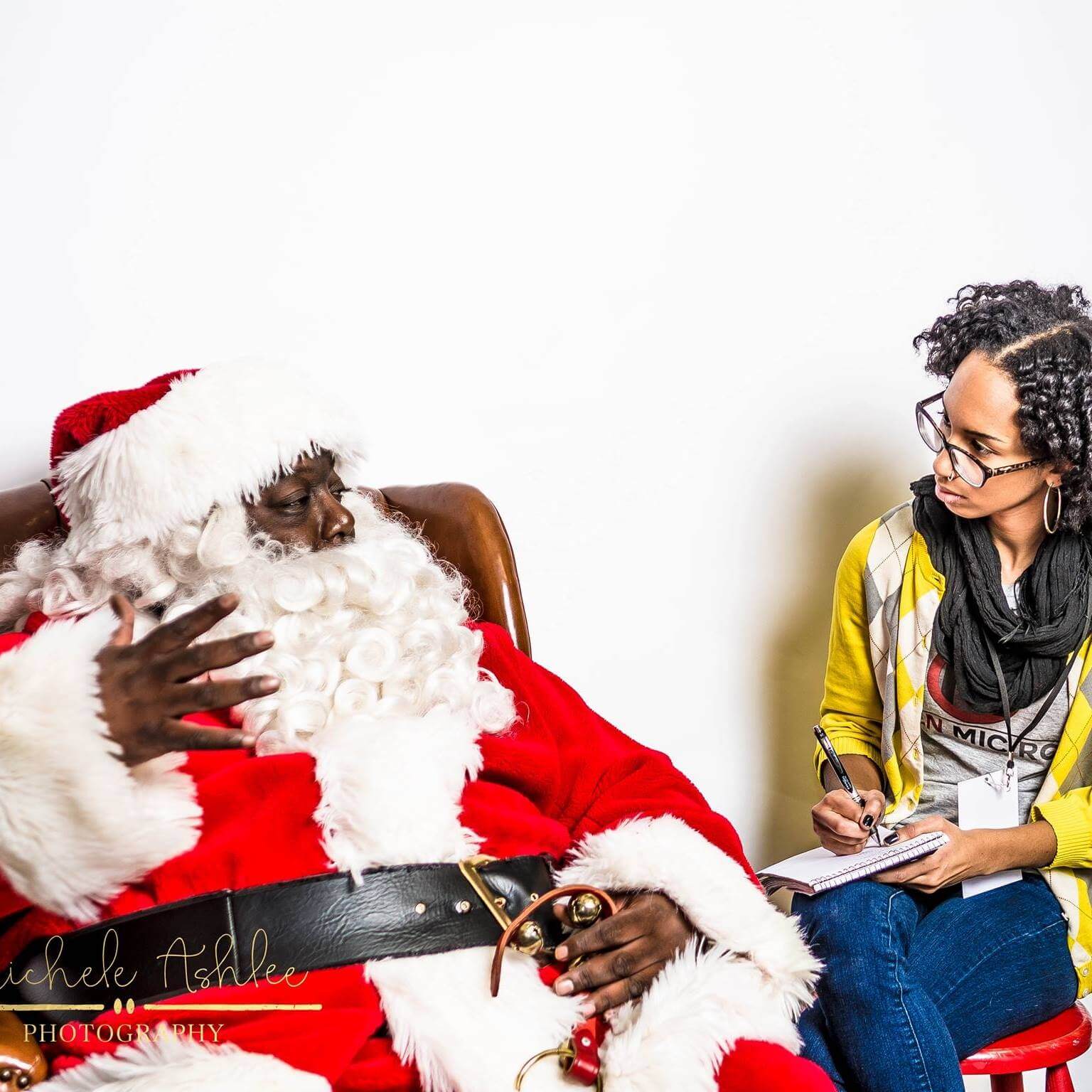 What makes Rochester unique?
The sheer amount of talent here! There's a lack of collaboration, though. There's so much passion, so many skills, and no one knows what others are doing. We should be kickin' out more superstars! Taye Diggs is the last one we had, and that was awhile ago.
What do you think could be improved?
The collaboration aspect. People get so down on the city; they don't realize that the assets we have can be used to build your career here. There are so many amazing colleges here, and there is a difference to be made here.
If Rochester were a person, who would it be?
Rochester would be that kid in elementary school who you hate at first, but then later come to realize is actually awesome with tons of redeeming qualities.
Tell me a little bit about Open Mic Rochester.
Open Mic has been around for about six years now. It was founded by Shappelle Thompson, who is now our Publisher. The publication was re-launched a year ago, and I've been Editor-in-Chief for about a year and a half.
What makes Open Mic different from other local publications?
It's hard news. All of our journalists know how to keep their own opinions in check. I write stories I might not agree with all the time. It's important to get past "othering" other people's ideas. We want to let our readers come to their own conclusions after reading our articles.
What's your favorite story you've covered for Open Mic?
I wrote an article about Flat Earthers that really challenged me personally. But aside from that particular one, almost every story I write is my favorite, otherwise I wouldn't do it.
Do you have any advice for up and coming writers, creatives, or movers and shakers in the Rochester area?
One of my favorite authors, Toni Morrison, once said, "Write the stories that you want to read." That doesn't mean fill it with your own perspective, it just means you can use your own interests to fuel your work.
And read! Read everything. Books, newspapers—anything—and use it to develop different styles.